I'll start by saying that if you haven't already read the first installment of these series, stop reading those lines and go read this, instead.
Seriously.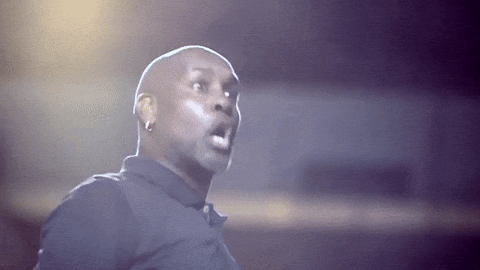 I've been introduced to Harry Potter's universe by reading the 3rd book -don't know why I skipped the first two books, and it's something that I deeply regret.
You know what?
Read the 1st part of the series even if you already did.
I'll wait for you.
Now that you are back, I don't have to explain to you again what the article is about and we can cut to the chase.
Let's see a few other things that will help you achieve 10x Growth in 2018.
Note: If you feel too lazy to read, we've also wrapped the whole article into a video
Work on Funnel steps individually.
Do I have your attention?
Good.
This is pure gold people. You and I both know how it is to try to grow a business.
It gets sloppy, stressful, frustrating and confusing.
And when your team is small and your resources limited, things may turn dark. Viral Loops wasn't always a team of 15 people.
We started small. I mean, really small.
What we did, in the beginning, was to concentrate all of our actions on the step of the funnel that mattered the most at the given time. Although now we have the opportunity to have sub-team working on several funnel steps, in the beginning, we had to focus on one.
Let's see how the typical AARRR funnel looks like: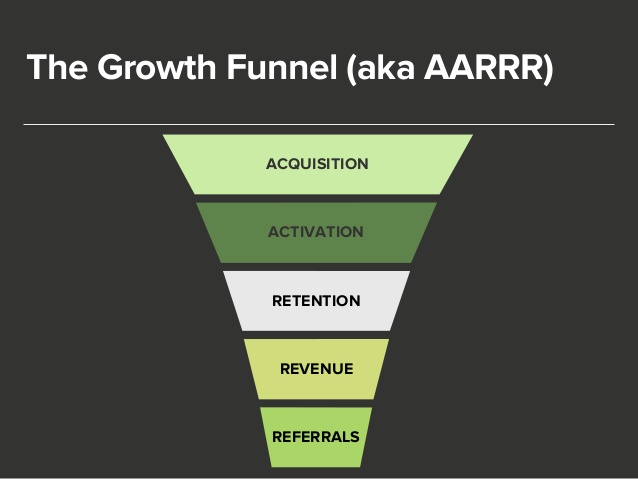 As you can see, on the top of the funnel you have the Acquisition, followed by the Activation, the Retention, the Revenue and finally, the Referral.
During the first year, our sole focus was on Acquiring our first set of users (btw, we still have a team constantly working on Acquisition called TOFU team- aka Top Of Funnel team).
Getting initial traction is a huge bet for every business but we had to move a step further during our 2nd year.
We invested in making the product better, thus made our engineering team bigger, and also tried to optimize our customer support by hiring talent that not only could help customers use our product, but also manage challenging situations.
Having a better product and customer support, helped us improve our Activation, Retention and (the super valuable to the life of the company), Revenue.
Last Q, we decided to make an opening to our Referral step and that's why we created our own Ambassador program.
Start from the funnel step that's the most valuable to your business, optimize it, and then move further.
Retention.
I bet you've read a lot about to acquire a ton of users/customers. Actually, we are so much force-fed of this concept to the point that a lot of us thought that acquiring customers is a synonym for growing.
Well, it's not.
Over the past 4 years, I had the opportunity to talk with numerous people of companies that take their growth game seriously. Their answer as to where growth really comes is retention.
The Pareto principle (aka the 80/20 rule) comes again into play as, according to Gartner Group, 80% of your company's future revenue will come from just 20% of your existing customers.
"But, how do I know if my I have a good retention rate?"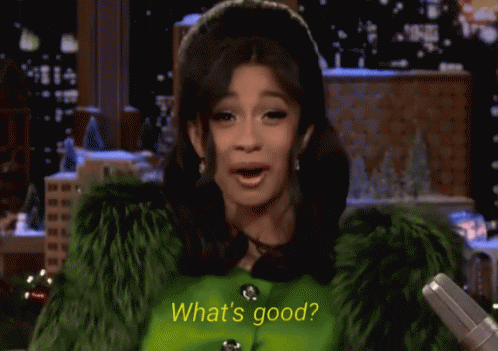 You have to build a retention curve. If the retention curve is parallel to your time axis, you're good to go.
However, in case your curve crosses the axis, you should start reconsidering your approach or even the product itself.
Here are a few principals that will help you to improve your customer retention rate:
Utilize user feedback.
Get personal and stay in touch with your customers.
Have stellar support (we'll elaborate on that further into the article).
Offer more to customers than you promised.
You need to understand that once you lose a customer, there's a 90% chance of them never coming back. Be proactive.
⚡ Pro tip:
Build different retention curves for different sets of users. While your overall retention rate might suck, there's a chance that a certain set of users is performing really good.
You can use that information to change your retention strategy accordingly.
Customer Support.
Allow me to ask you a question;
You're on a call with a company's customer support line. You're sitting on your desk, you have some friends or colleagues around and you are tired and hungry.
While the person on the other side of the line is trying to help you, you turn to your friends and let them know that you're starving.
A few moments later, the person on the other side of the line informs you that there's a pizza on its way to you.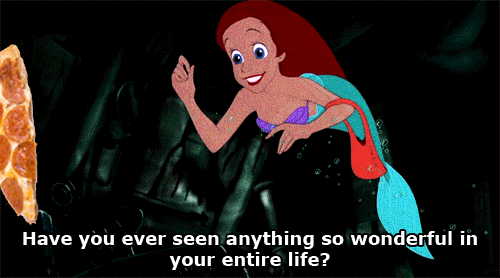 "But, how?", you asked.
"It's on us", the customer support says.
Now the question is, is there any chance that you are going to use another similar service ever again?
I guess not.
This is a true story; During a marathon troubleshooting session, a support engineer of Rackspace heard the customer was hungry, so she ordered them a pizza!
The story inspired Rackspace to brand their support as Fanatical, created a ton of buzz online, and surely made a customer very happy.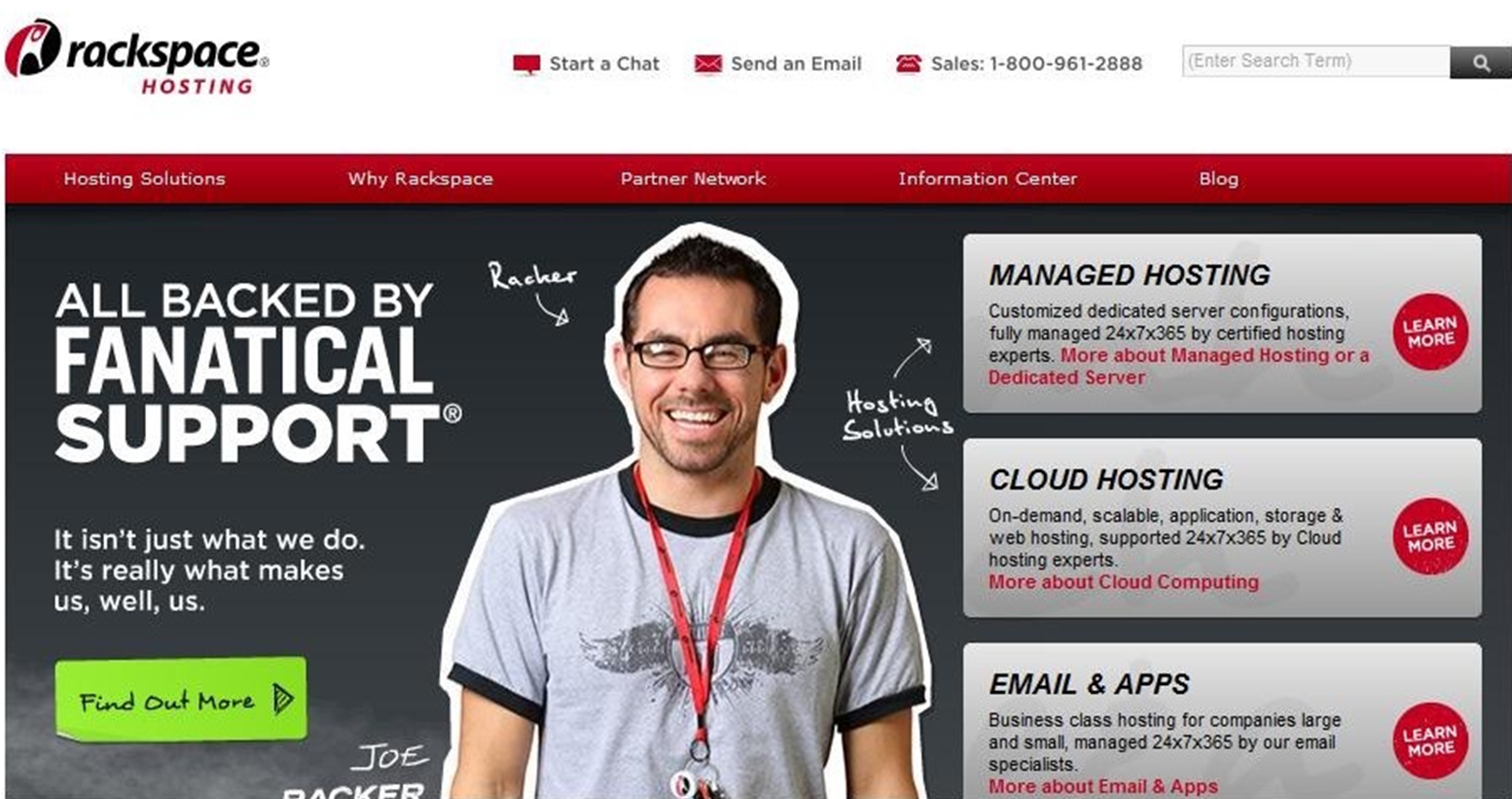 Be like Rackspace.
Launch, Launch, Launch!
Do you know what's the biggest compliment I've ever received about my work?
When we launched one of our latest features on Product Hunt, someone left the following review:
"ViralLoops is a good product with infuriating marketing. Trying to ride the ProductHunt wave over and over again by releasing these little pages and then submitting to ProductHunt"

That was my moment of glory; the moment I knew I've done my job in the desired way.
"Infuriating Marketing".
It's true; we are riding the Product Hunt wave again, and again, and again. And we will do it one (or ten) more time if needed.
It's easy to get caught up in modern digital marketing tactics, but good old-fashioned marketing is unbeatable.
Take Forever21 (or any other mainstream brand name), for example. Last week they launched their new collection in collaboration with Kylie and Kendal Jenner.
They created a huge prelaunch hype.
Based on the same principle, we decided to handle each of our new features as an individual launch, and we choose Product Hunt as the main platform to do it.
Here are some of our best launches so far:




⚡ Pro Tip:
If you're interested, we created a full hands-on guide on how we got 900+ new users and 20,000 uniques in 2 days in Viral Loops.
Each opportunity for launching a new feature or product gives you the ability to establish your company's brand on your users, plus acquire new ones on the road.
Before you go
That's the end of 10x Growth series.
If you made it this far without reading part 1, you can find it right below:
We're dying to know your thoughts about the guide, so feel free to add them to the comment section below.
Until the next time,
Keep being awesome ????
Note: Puggy recently started spreading her knowledge on Referral Marketing, so ???? Push the "Send to Messenger" button below to grab her exclusive content ????