People love to hate Facebook these days, but they all own a Facebook account. And while they keep hatin', they've participated in at least one Facebook contest.
It's true; attention shifted to Instagram the last couple of years, but Facebook remains one of the cornerstones of online advertising and digital marketing.
Especially with the rise of Messenger bots, Facebook allows space to capture and engage with leads in a very personalized way. 
The reason I mentioned Facebook contests in the opening paragraph of this article (apart from the obvious SEO reasons), is because Facebook contests are probably the cheapest and most engaging solution for lead generation.

Let's see how many types of Facebook contests I can count:
Getting more likes on your Facebook page, a ton of comment & likes on your posts, is great; It boosts your brand's social proof, but is this what your business really needs?
Let's say that I like your page and I engage with your posts. What do you know about me?
You know nothing about who I am, what I do for a living; You don't even know if I'm a female or a male.
When somebody gets to subscribe to your Messenger account,  you immediately get their First and Lastname, their profile picture, their gender, their time zone other, and their location. – Arri Bagah
I have no intention to convince you that running a Facebook contest via Messenger is the best solution; I had this covered with our case study about how a gym managed to capture 35K leads in 20 days with a Messenger referral giveaway.
The sole purpose of this article is to show you how you can do the same for your business.
In order to run a Facebook contest via Messenger, you first have to set up a Messenger bot.
My proposal is Manychat; it's stable, easy to set up, and the only available option there is for running a referral campaign through Messenger.
The steps are really simple.
Once you're set with your Manychat account, it's time to set up the actual Facebook contest in Viral Loops.
Go to your Viral Loops account and log in.
From there, click the 'Messenger Giveaway' template to create your campaign: 
Your new campaign comes with a secret API token. Copy it.
Note: you can find your API key easily at any moment after the installation if you click on the View button (as you can see in the screenshot below):
Once the template is installed to your ManyChat account, in ManyChat go to:
Settings –> Installed Templates –> Viral Loops Messenger Giveaways and paste the API token in the relevant bot field.
In the same page also add your bot link. You will find this in your ManyChat dashboard and it looks like this: https://m.me/your-page-ID
After completing these steps, our template for Messenger giveaways will be installed in your Manychat account. You can find it by going to your Manychat account and choosing 'Flows' from the left side-bar menu.
The only thing left for you is to change the sample copies that we've included with the template, and you're ready to start your Facebook contest.
If you want to have a quick overview of how the campaign looks in action and from inside Manychat, I've got you covered in the following video:

Setting up a Facebook contest doesn't automatically mean that it will start raining leads.
You have to distribute/promote it to both your existing or potential audience.
Since it's a Facebook contest, the things that are going to have most of the impact on the success of the campaign will be things that will happen inside Facebook and Messenger.
This is the best to grab an initial set of users to participate in your Facebook contest. Things are straight-forward.
You have to create a post about your Facebook contest, asking people to comment with a specific word in order for them to enter the contest. Make sure that you nail both the visual and the copywriting aspect of the post.
When someone comments under your post with the desired keyword, they will receive a message directly to their Messenger inbox, asking their permission to participate.
Important Note: 
Facebook Posts linked to this Growth tool should not prompt people to leave a comment with a specific keyword. It should open up a conversation. In a different case, Facebook will probably give a low-quality score to your post, which would bring a significant drop in its reach.
This is possible with the use of Manychat's 'Facebook comments' growth tool. It's very easy to set up, as long as you know how to do it. 
That's why we created this short tutorial about it:

In the video above you'll find how to set up the tool to send messages to the people that leave a comment on your post, and how you can put them in the referral marketing flow of your contest.
The more comments you get, the better your post's organic reach. If you combine this post with paid advertising, you have a recipe for winning.
If you go to your Manychat Account, select "Growth Tools" from me sidebar menu, and create a new growth tool, you'll come across a variety of growth tools for your website, but also some other tools like the 'Landing Page Tool', the 'Messenger Ref URL' tool, etc.
While you can use all of them for the promotion of your Facebook contest, in this section I'll show how you can use the growth tools that we've tested with most of our campaigns.
If you choose to build a landing page on your website about the contest, you can use the 'Messenger Ref Url', which gives you a Url that you can assign to your landing page's call to action.
By clicking this link, the users will be directed to the same Messenger flow that I described in the section for the 'Facebook Comment' growth tool.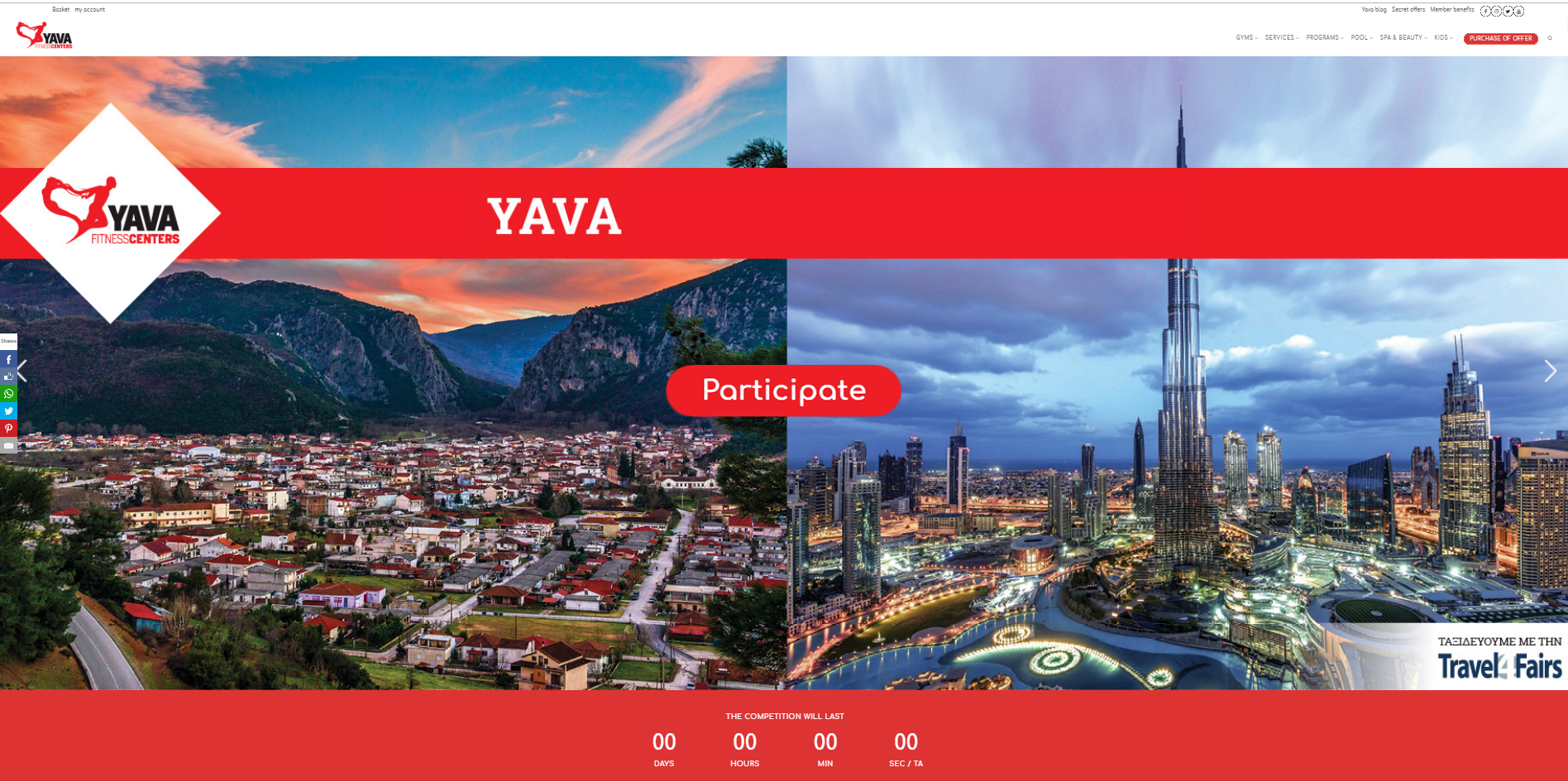 Another way to promote your Facebook contest is with an overlay widget. It's a great opportunity to engage with the visitors of your website and turn them into participants. It's super easy to set up. It won't take more than 5 minutes of your time.
This is how it could look:

In case you decide to not run your Facebook contest with Viral Loops' Messenger Bot giveaways, picking winners for the campaign could become a nightmare.
Image tracking down all the people that liked your page from the day the contest started and then having to randomly pick a lucky winner.
On the other hand, running your Facebook contest via Messenger makes the process really easy.
First, you have to login into your Viral Loops account. Scroll down your campaign, until you find the one you want to pick a winner for.
Once you find it, select it and you'll be directed to the dashboard of the campaign.
Right under the performance graph, there's a button that reads 'pick winners'. This is the magic button….press it.
By pressing it, our system will detect the user who fits the profile for a winner and suggests it. You can either choose to confirm the winner or pick another one.
From there you can send them a message and let them know that they won.
This happens from inside Manychat.
From the moment you picked your winner, you'll see their name on the dashboard. If you have an ongoing giveaway, our system will make sure that no users get selected more than once. 
Any time you want to pick a winner for your campaign, the only thing you have to do is to press the 'Pick Winner' button from the dashboard. 
Facebook contests are proven to be an amazing way to grab new leads, and by using a Messenger Bot to run it opens a whole new level of lead nurturing.
The more you know about your leads, the better you can craft personalized experiences that could potentially make your sales take off.
Do you really want to miss this chance?