I don't know much about beauty products, but a brand is a brand; and when I see an interesting one, I have to examine it.
I have a friend that's a makeup artist, and she's really good. Whenever she posts a new look on Instagram, I always give a few minutes to examine the art she's producing.
Like many other aspiring professionals, she uses the platform to reach bigger audiences (you'll be surprised by how competitive the beauty industry is), and maybe score a sponsorship. 
That's the reason she includes the products she's using in the descriptions of her posts.
The other day she uploaded a new look, and an interesting Instagram handle caught my eye.

Lime Crime; such a cool name.
I decided to take a look, first at their Instagram account, and then at the brand's website.
I logged in with Facebook, and on my account's page, I saw that there's a Lime Crime referral program.
Bingo!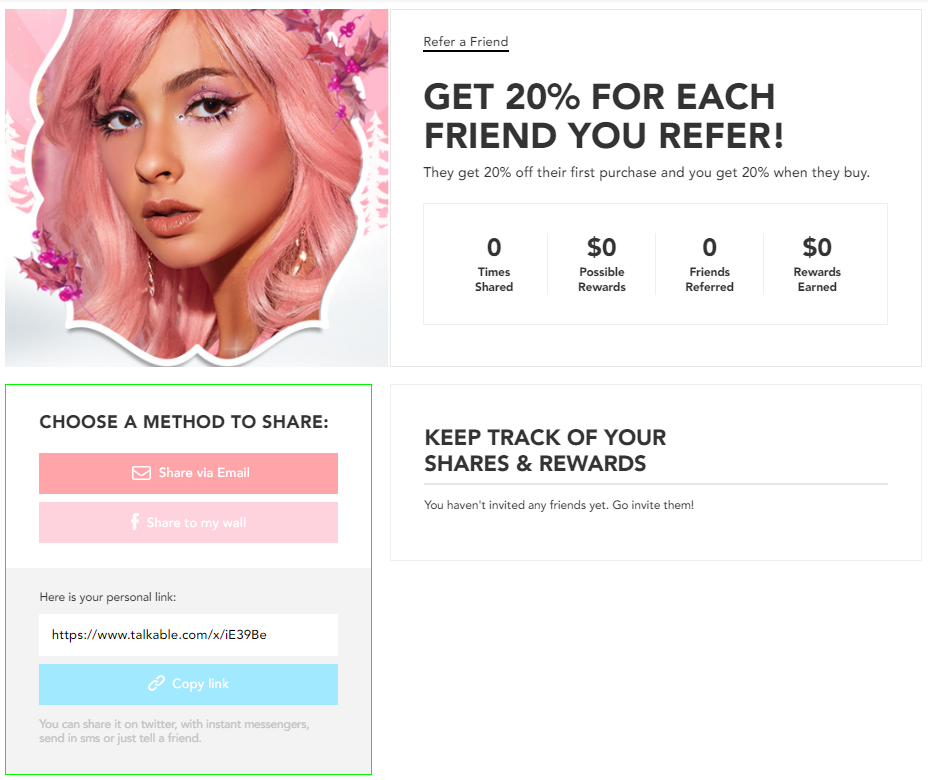 In 2017 the company generated a revenue of around $30M, and the next year got acquired by Tengram Capital Partners.
Although the figure for the acquisition is disclosed, it's known that Tengram plans to maintain and expand Lime Crime's growth model, aiming to triple the size of the brand over the next five years through new product development and expansion into new categories.
As for any other company, keeping a low CAC (Customer Acquisition Cost) is crucial for Lime Crime.
This is obvious by their 'Offers' page, which you can find at the footer of their website.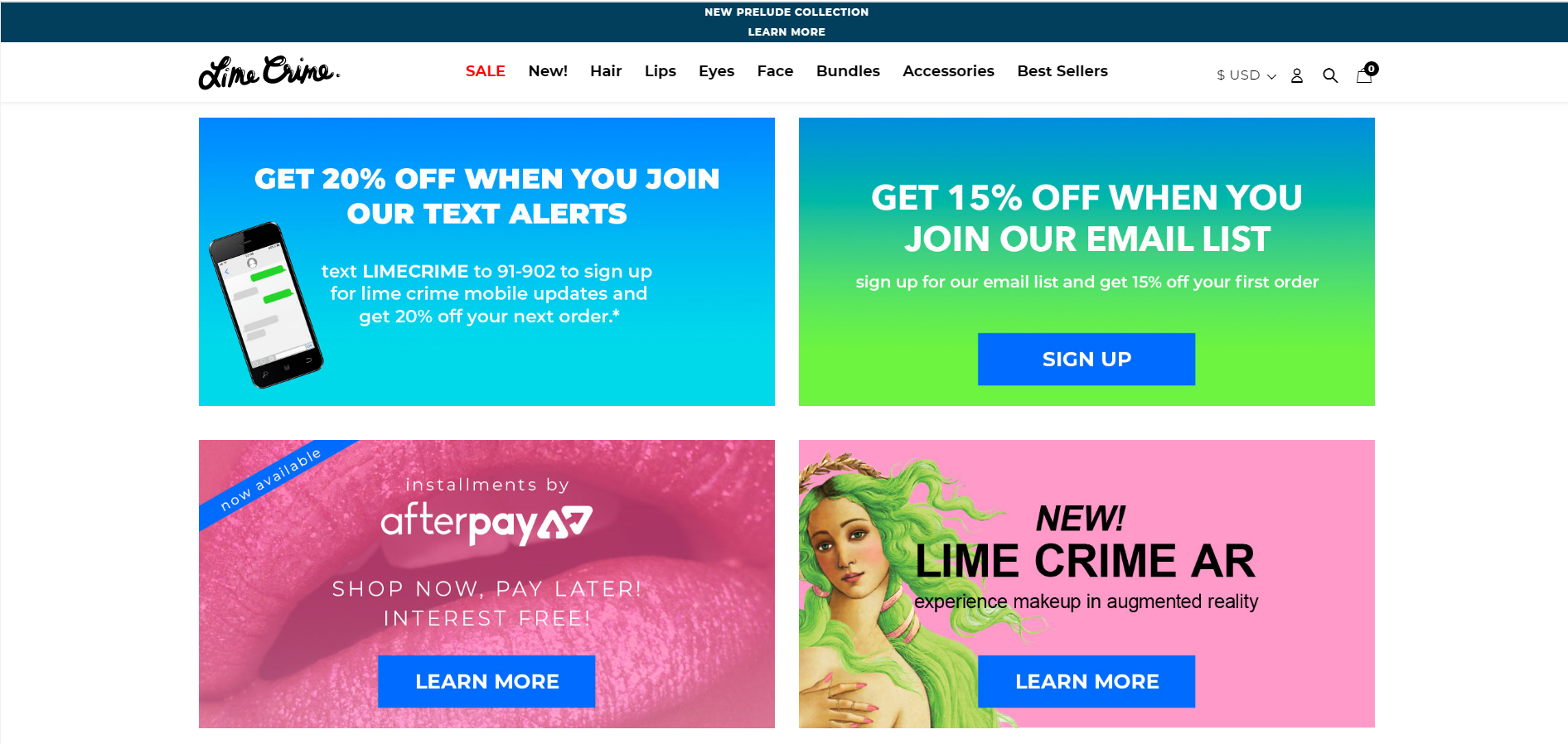 Just by joining their text alerts, or their email list, you can get 20% and 15% off, respectively.
Using these methods, Lime Crime ensures that the top of their funnel is continuously filled with relatively "cheap" leads.
But a text alert list, or a newsletter list, provides only one new lead.
That's not enough.
As I've already mentioned, Lime Crime is a trendsetting brand, and their product line is such that not only is craved, but it's also optimal for retaining customers.
The company's referral program takes advantage of that.
People went nuts for the brand's 'Unicorn Hair' dyes. If you're dyeing your hair, you know that you'll have to do it again, and you know that it's not cheap.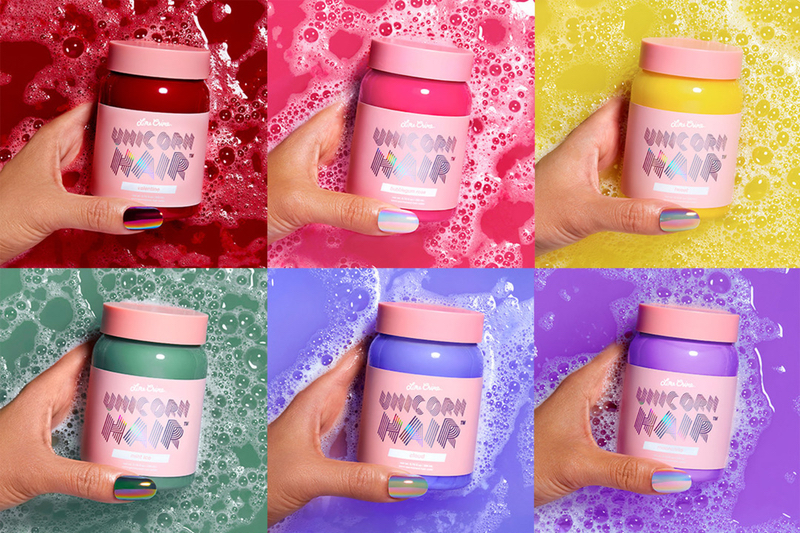 The hype over products like 'Unicorn Hair' (which has a high probability of retaining customers), is ideal for bringing new sales via word of mouth.
Let's take a look at how Lime Crime nails referral marketing.
Similar to the Uber referral program(link), double-sided rewards entice new leads to buy immediately and existing customers to buy again, keeping the LTV: CAC ratio high.
By inviting your friends, you gift them 20% off their first order, and you get 20% off when they make a purchase.
The best way to lose prospects in any step of your marketing funnel is to make the sign-up process complicated.
In Lime Crime's case, becoming part of the referral program is a piece of cake.
All you have to do is to provide your first name, your phone number, your email address, and agree to the terms and conditions.
You can start sharing immediately.
After filling the form and accepting the terms and conditions, you have three sharing options:
If you take a closer look, the calls-to-action for the email and the copy of the unique URL has a desaturated color, while the 'Share via Facebook' option is highlighted.
This is probably because Lime Crime's data shows that sharing on Facebook has a better conversion rate for referrals.
The email option comes with a pre-populated, customizable message with the option to send reminders three days after the initial email.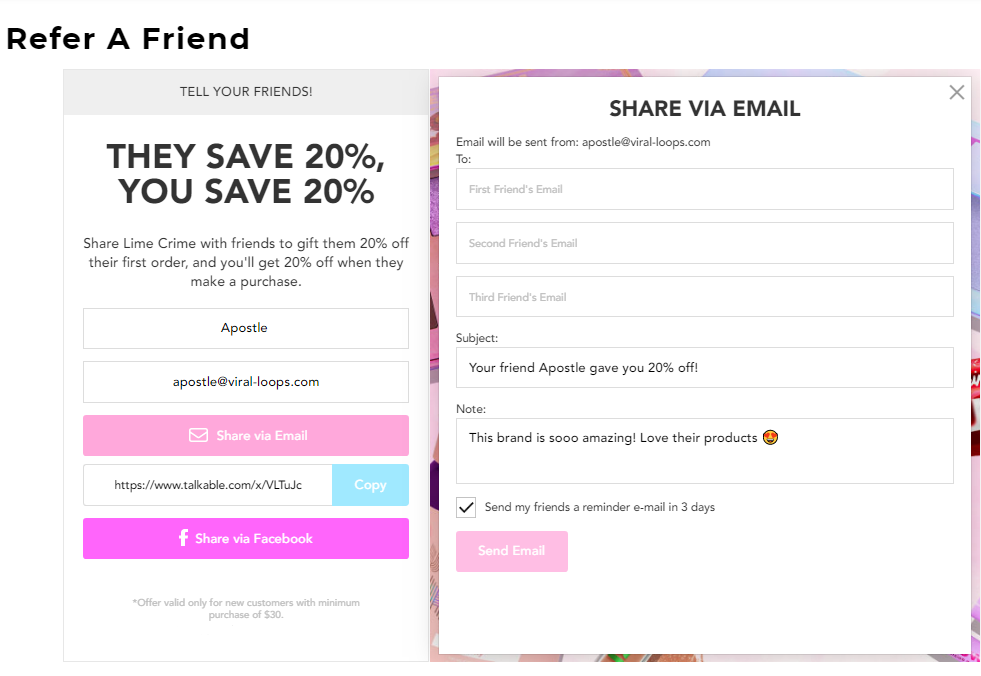 Note:
We have a full guide on how to write emails that bring referrals.
Let's make a recap of the referral program.
Lime Crime offers double-sided rewards for successful referrals. By sharing a referral URL, people gift their friends with 20% off their first order, and they get 20% off when their friends make a purchase.
Now, if you want to build a similar referral program, we made it easy for you.
You can use our Altruistic Referral template, inspired by Airbnb.
All you have to do is to:
We also have a video tutorial where you can see the process step-by-step.

First, it was Frank Body; then it was Mastic Spa. Now it's Lime Crime.
More and more beauty and cosmetic brands use referral marketing to boost their growth and keep their CAC low.
If you offer products that people already need to buy again and again, creating a referral program like Lime Crime might be a game-changer for you.
Think about it.
Keep being awesome.