Q1 went by really fast.
Thank you everyone, for being part of our journey.
Although we miss each other, our team is stronger than ever, and we're giving everything we have to provide what our customers need.
We managed to give our product a makeover (this is an ongoing process) and release a ton of new integrations.
The past month hasn't been any different; we made some incredible upgrades to Viral Loops.
Let's see what's new for Viral Loops users from March 2021 and on.
Embeddable widgets
We initially made the Newsletter Referral available only with the hosted Viral Loops Pages so that any artist, writer, or publication could go live with their newsletter even if they did not have a website.
However, some of you already have your own websites and would rather host the referral campaign yourselves.
Now you can do that: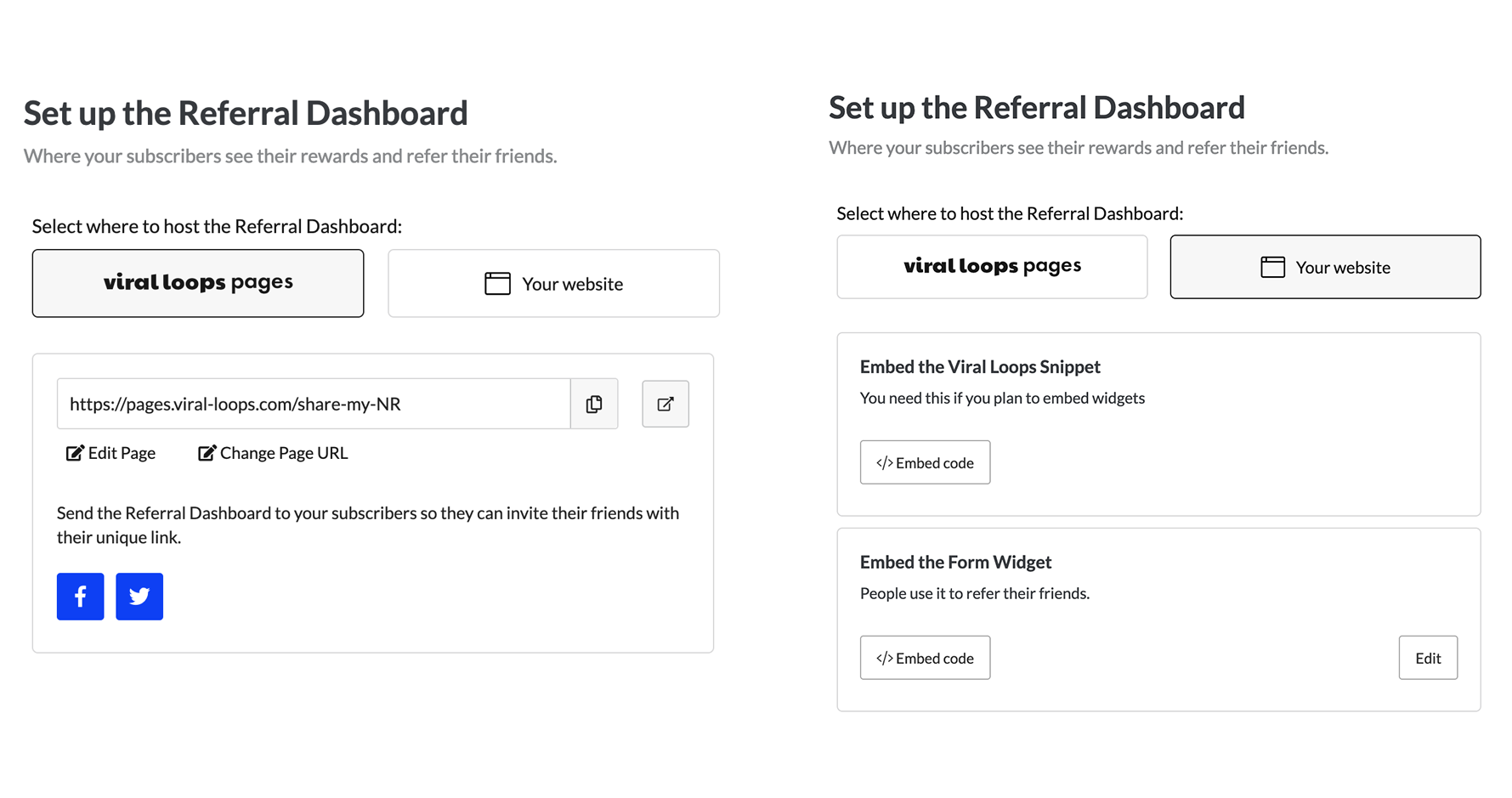 For the Referral Dashboard (previously called "Sharing Page") and the Invitee Page, you can now choose if you want to host them on Viral Loops Pages or your own website.
You can even have one on Viral Loops Pages and the other on your website if that's something you need 🤭
If you are hosting on your own website or web app, you can either embed the Viral Loops widgets or connect your existing forms using our API and Javascript.
And if you are using Mailchimp embedded forms on your website, scroll down, we have a cool update. 🥶
Updated WordPress plugin
The Viral Loops WordPress plugin has also been updated to version 3.1.1, which adds support for the widgets of the Newsletter Referral.
If you need help with the WordPress plugin, check out the doc. It's short and simple: How to install Viral Loops on your WordPress website.
Embedded Mailchimp forms
If you are using embedded Mailchimp forms on your website where new subscribers can sign-up, then it's now very easy to track referrals for signups made on those forms.
This means that you don't need to replace these forms with Viral Loops widgets but can instead connect your campaign with the existing forms.
All you need to do is add the campaign javascript snippet to the page with the embedded Mailchimp form and one extra snippet.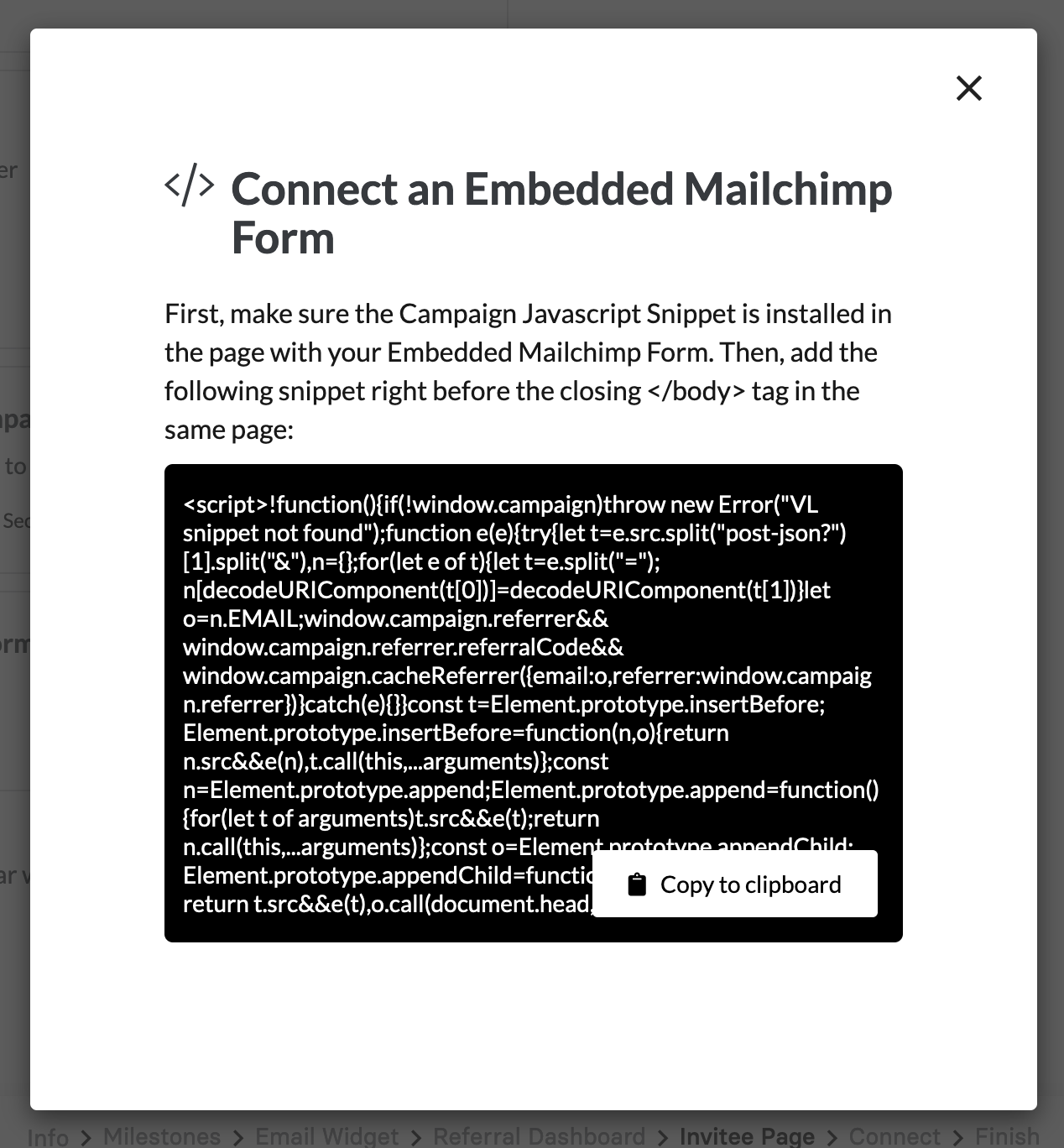 In the Newsletter Referral Wizard, at the Invitee Page step, you will find the option to Connect an Embedded Mailchimp Form.
For all the other templates, you will find the code snippet when editing the Mailchimp integration in your Campaign Wizard.
Zap Templates
We now offer several Zap templates that you can use to connect your campaign to other services through Zapier.
These are helpful if you need ideas and can help you get started. Find the Zap templates when editing the Zapier integration in your Campaign Wizard, or get started with Zapier here: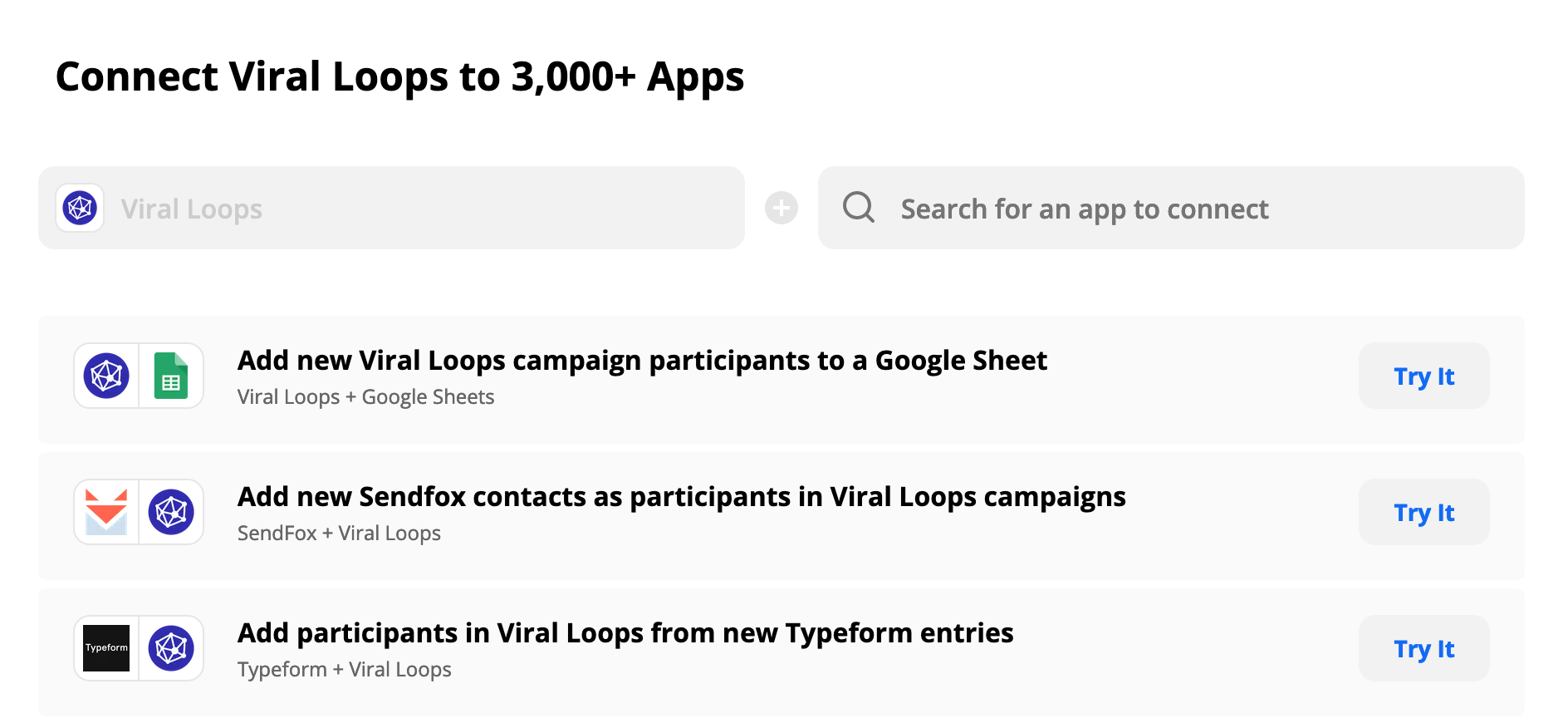 Hubspot Integration
We have now added Hubspot to the list of email services that the Newsletter Referral fully supports.
If you have a mailing list, newsletter, or publication on Hubspot and want to get more subscribers, the Newsletter Referral is a perfect fit.
Check out how it works on our walkthrough by, who else, Apostle 😍
New Content & Resources 📚
Media literacy in the age of the algorithms
I spoke with Peter Nowak, CEO, and co-founder of the DONUT, a free daily newsletter that offers 360º views on the news that matter using fact-only summaries and presenting the opinions of all sides.
We discussed the importance of understanding how the world works, how media literacy can help reduce polarisation, how to start a business and learn from your customers, and much more.
It was a great interview, and I was thrilled to talk with Peter about these topics that I find interesting and thought-provoking. I hope you enjoy it as I did.
Oh, and if you're going to sign-up to the DONUT, use my link: https://vrlps.co/p17hQ5Y/cp
New guide — Newsletter Referral + Klaviyo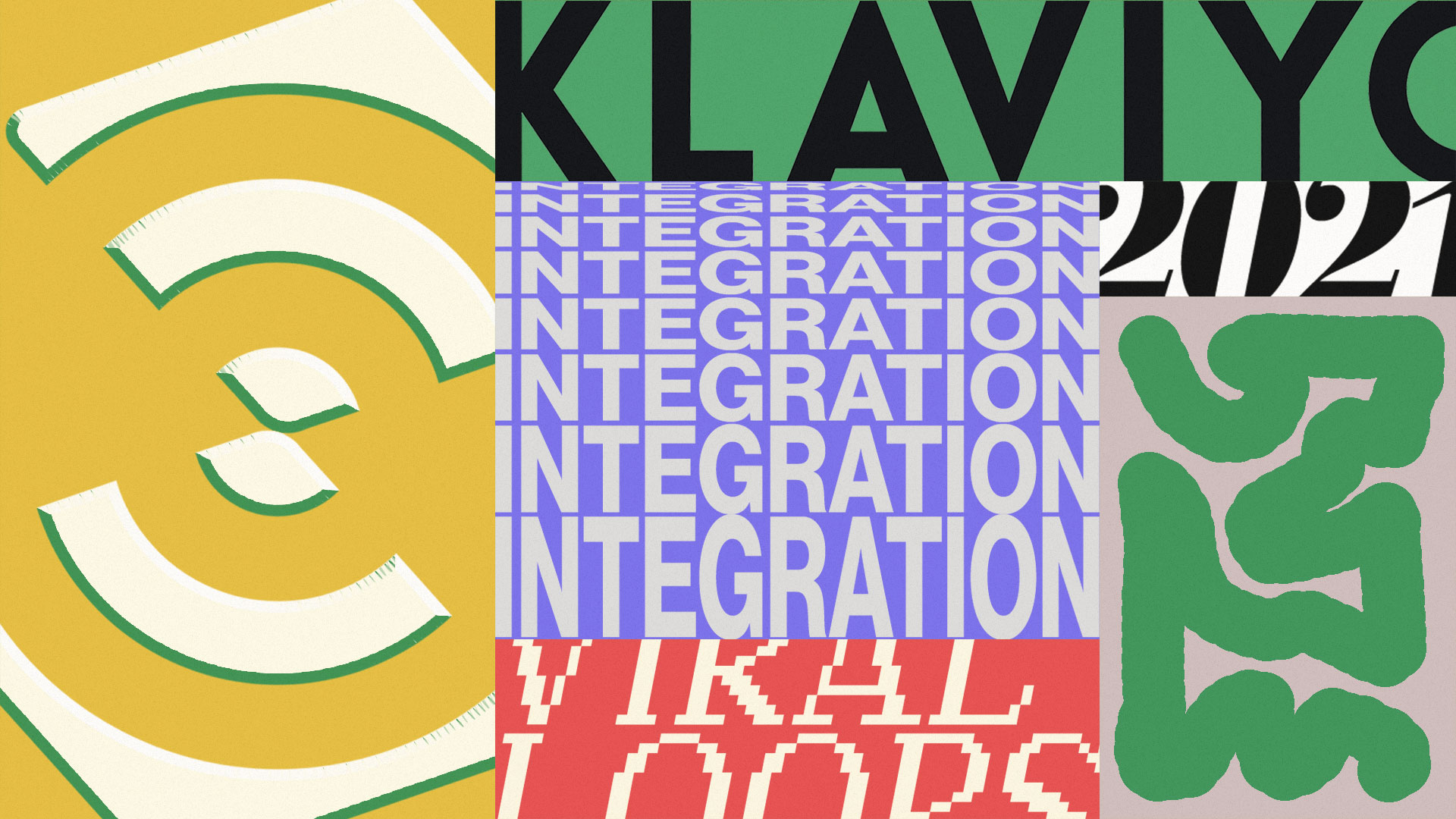 Check this: How to build a newsletter referral program with Klaviyo
(includes a video walkthrough)