Since we announced The Newsletter Referral—our referral marketing template designed specifically for newsletters, we didn't stop announcing new email platform integrations.
So far, you could connect The Newsletter Referral with:
Every time we send a newsletter announcing a new supported email platform, we receive 2 types of replies; either expressions of pure excitement about our new template or requests for more supported platforms.
We are indeed flattered by your feedback, and we strive to get closer to fulfilling your needs.
Today, we announce the integration of ActiveCampaign with The Newsletter Referral.
We already had an integration with ActiveCampaign, which our users could use to send automated campaigns instead of using our own email builder/sender.
This announcement/tutorial doesn't refer to that.
By connecting your ActiveCampaign lists with The Newsletter Referral, you can:
Build referral programs that run entirely from inside your newsletter emails without any coding skills.
Create beautiful referral widgets for your emails.
Automatically reward your most loyal readers.
Generate unique referral links for your subscribers.
Use merge tags for personalized email marketing campaigns.
Keep your ActiveCampaign lists in sync with your referral programs.
In this article, you'll learn how to connect an ActiveCampaign list with The Newsletter Referral template and build your newsletter referral programs.
⚡Do you want your campaign to be successful?
Read our actionable guide on newsletter referral programs.
If you don't have time to read the tutorial, you can always watch the video version:

How to build a newsletter referral program with ActiveCampaign
Integrating your ActiveCamapign account with Viral Loops and building a referral marketing program that works directly from inside your newsletter takes only four steps: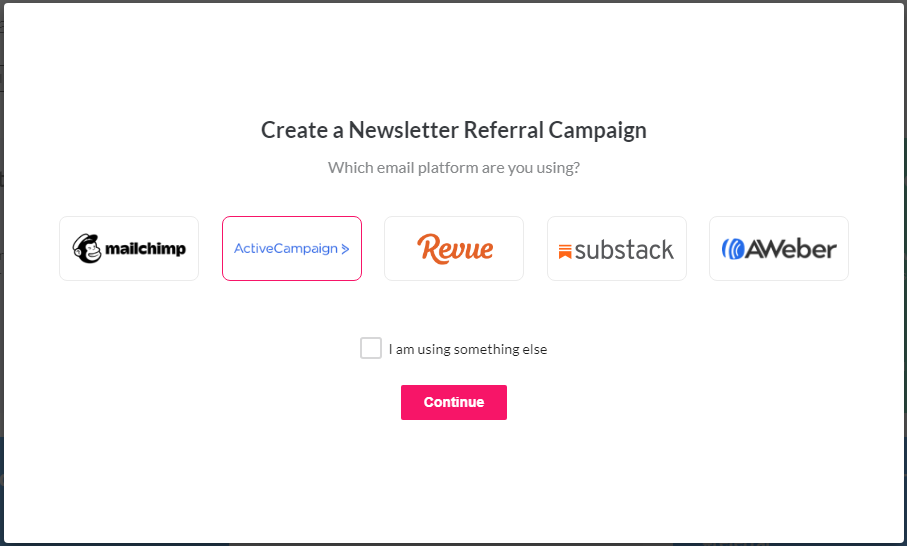 Here's an example of how your "Email Widget" could look like.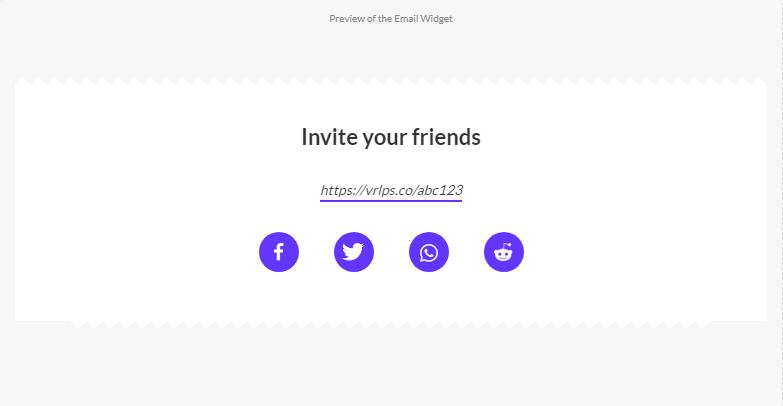 After customizing your campaign, you'll need to connect Viral Loops with the ActiveCampaign list of your choice.
Paste them in the corresponding field in the 'Connect' step of your Viral Loops campaign's wizard.
Click on 'Select a list,' and choose the list that you want to connect with your campaign.
Click "Connect"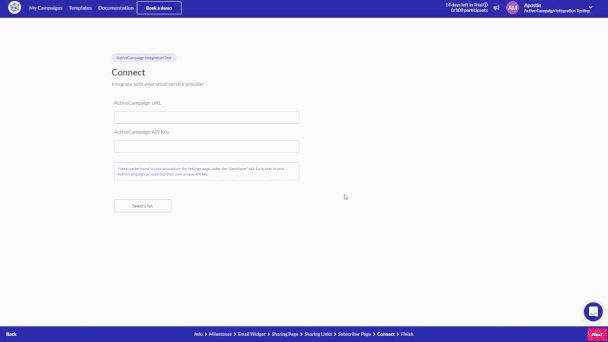 If you want your existing subscribers to get assigned a unique referral URL:
Click on the 'Lists' menu item.
Choose the list that you connected with your Viral Loops campaign.
Export your contacts.
Go to your Viral Loops campaign's dashboard.
Add a referral widget inside your ActiveCampaign newsletters.
To add a referral widget inside your newsletters:
the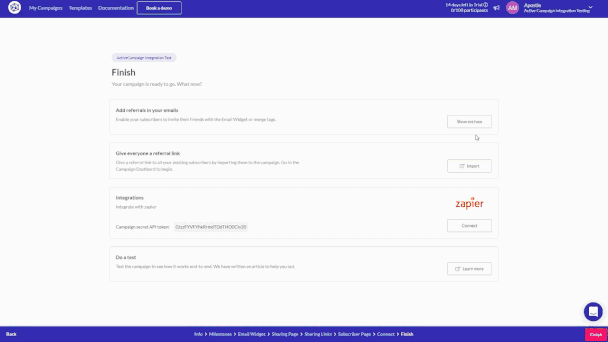 Before you go.
That was it!
Starting today, you can have a referral program that runs directly from inside your newsletter emails sent via ActiveCampaign and reward your most loyal readers.
It's straightforward, and it takes only a few minutes to get your campaign live.