Prentus is on a mission to make the job search process fair, fast, and fun for everyone. Their job search platform uses gamification and a supportive community to help people enter the tech industry.
Employers can recruit diverse tech talent from the Prentus network too. Companies can sync their jobs from LinkedIn to share with the network or with individual communities in the Prentus marketplace. Alternatively, employers can search the active talent pool for software engineers, product designers, data scientists, and other tech roles. There are integrations with Greenhouse, Lever, Workable, and Google Calendar to streamline the process end to end.
Why did they build a waitlist?
Rod told me that a community-driven product needs to bring everyone in at once and build hype around it. That's why they've created a waitlist for individuals to sign up and gain free access to their community.
The waitlist was successful so far, with people sharing it with their schools, groups, discords, slacks, and other social networks to help spread the word. This way, everyone can have a chance to join the community and take advantage of the resources that Prentus has to offer.
Once Prentus launches, they plan on bringing everyone into the community at once, which will be more effective than letting people trickle in. This way, they can effectively organise and support everyone in the community as they break into the tech industry.
What made this waitlist effective?
Rod's creative twist that made this waitlist stand out was that instead of just a waiting list with a referral,  he embedded rewards using Viral Loops's
Milestone Referral Template
.
This motivated people to get more involved with Prentus' waiting list and refer more. Such a strategy is especially effective in incentivising high-referral-count people to refer more, as there is still something to gain by doing the additional work of inviting others.
Here is a post from the founder 17 days before the launch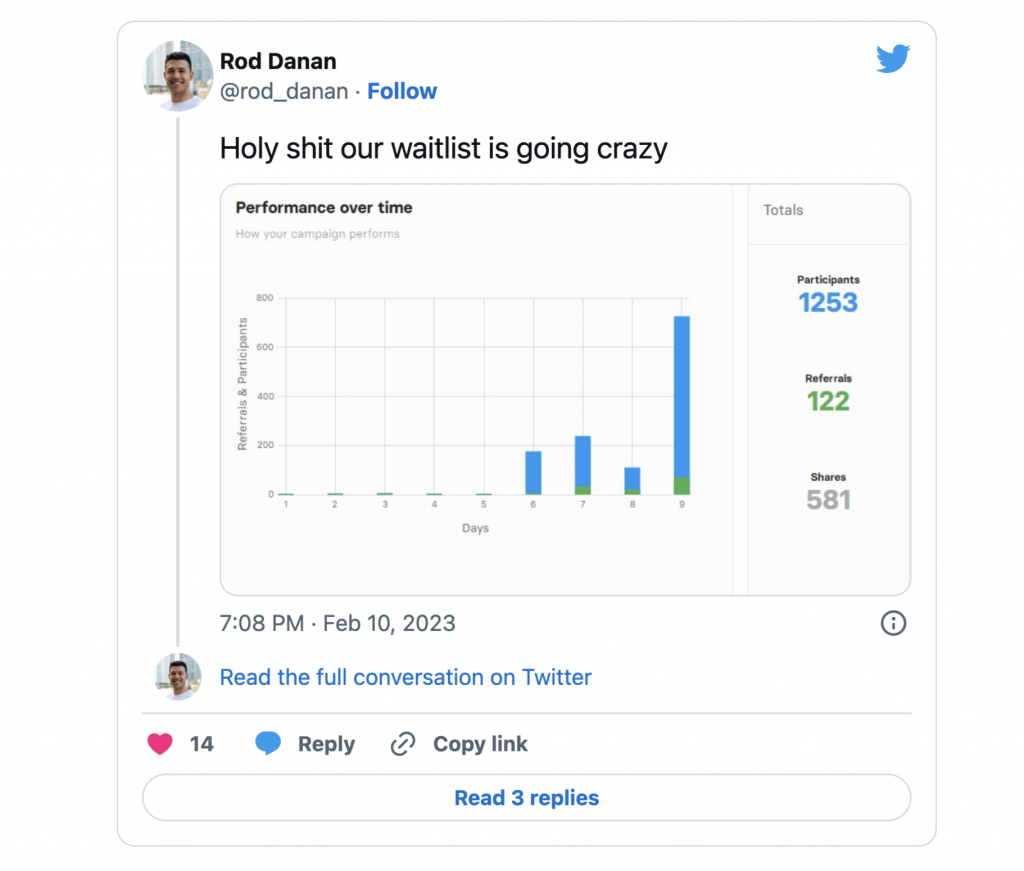 And here is the all-time performance of the campaign.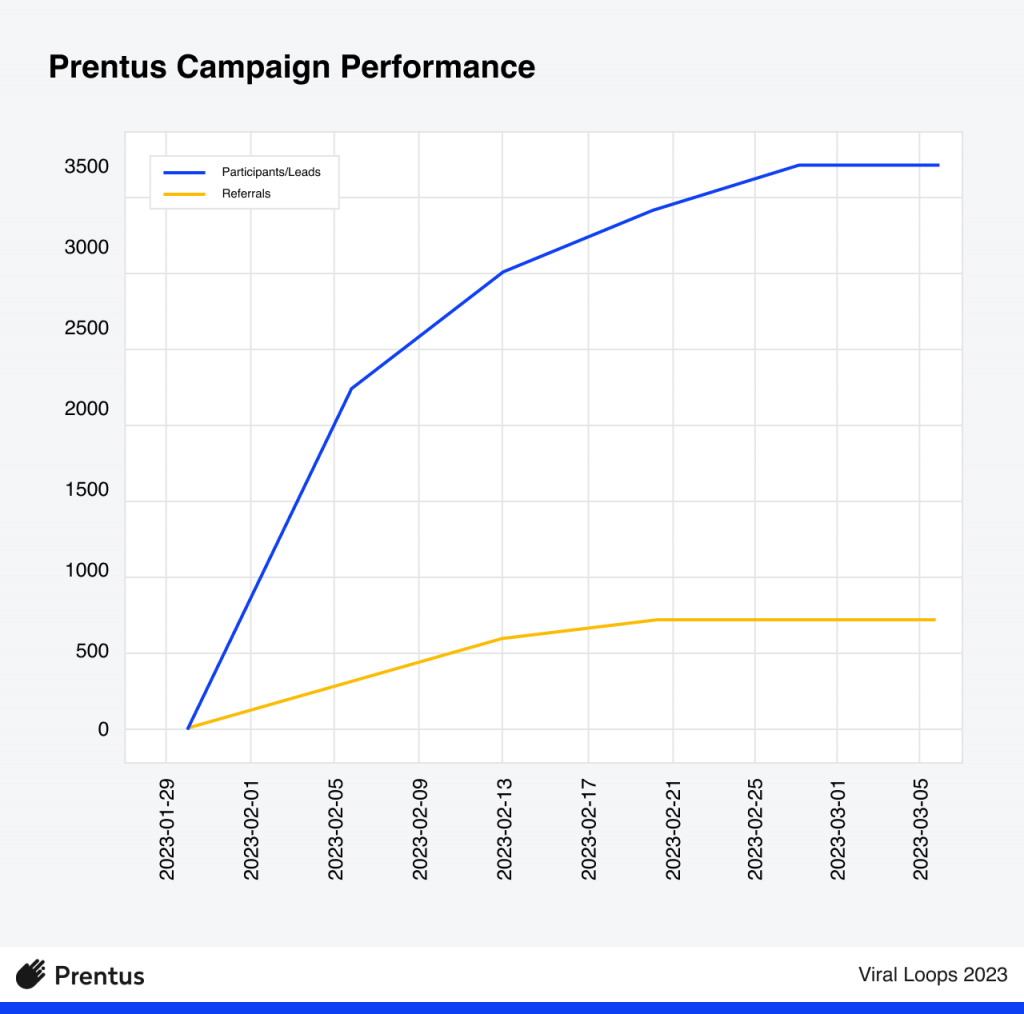 What is the main benefit they got from Viral Loops?
According to Rod, the platform was set up with everything they needed to manage their waitlist of referrals. This allowed Prentus to easily track and manage their referrals, including click tracking, managing cookies, and automating the process of unlocking new rewards for waitlist members.
How did you promote the waitlist?
They primarily use LinkedIn to reach their target audience: job seekers. The founder has been posting on LinkedIn for a few years and has around 6,700 followers, which they believe is a targeted audience.
In addition to their LinkedIn presence, Prentus' founder has a community manager with around 10,000 followers who shared their posts. However, they noted that their most significant jump in followers came from a mentor who has about 100,000 followers on LinkedIn. When this mentor shared their posts, Prentus saw a substantial increase in followers.
How can you to build such a waitlist
What is next for Prentus?
Post launch, Prentus has seen crazy amount of engagement from job seekers in their network thanks to the combination of gamification and community. They plan to build on launching a new referral program to truly unlock more growth from the people in their community. With the growth of their talent base, they are now working with employers more to find them the talent they need. The mission continues to build a job search that is fair, fast, and fun.
Nikitas has launched products in many industries for himself and his clients. He's responsible for growth at Viral Loops and has worked in marketing since he was 17. Passionate about applying psychology to marketing. My favourite number: 42. Let's connect on LinkedIn!