What a year just went by! Full of ups and downs, but we're still here, working hard to improve Viral Loops and help you grow your business 🚀
Bellow, you'll find everything we worked on during December 2021 and January 2022!
[New] Better design for the Viral Loops Popup
We improved the design of our Popup Widget. It is inspired by feedback from our customers and made to be more engaging for the participants while looking better!
With more typeface options and customizability for every element, you can tailor it to your brand.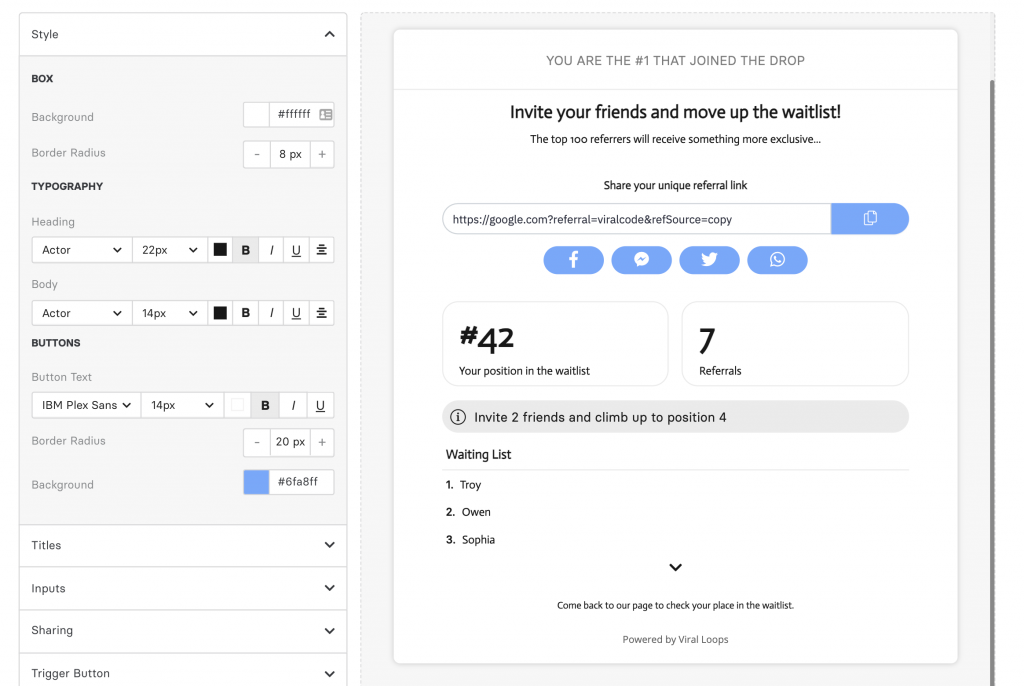 [New] A merge tag for the Sharing URL is now available in all campaign emails
You can use the Share URL merge tag to add the participant's unique link in any campaign email they receive, such as the Welcome Email or the Milestone Email.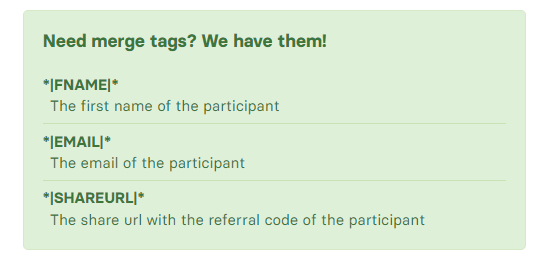 [New] API token included in webhook requests for authentication
We include the campaign secret API token in the X-VL-API-Token custom HTTP header so our customers can validate (if they want) that the request is legit and coming from Viral Loops.
[Updated] Facebook Pixel Integration
Use the latest pattern provided by Facebook. Instead of prompting the user to create their custom event (deprecated by FB), they can select one of Facebook's Standard Events.
Past Facebook Pixel integrations still work the same, though—there's nothing you need to do if you don't want to make changes.
[Updated] Google Analytics Integration
We updated our Google Analytics integration to support the latest version of Google Analytics, GA4. Older versions of GA are still supported—no worries if you haven't made the switch!
[Improved] Resend double opt-in email for unverified participants
If a participant joined a campaign with enabled double opt-in but somehow had missed the verification email, they had no way to receive it again.
Now, these participants can receive it simply by joining the campaign again.
[Fixed]Campaign expiration date bug
Fixed a bug where a campaign's expiration date would change after saving it on the "Expiration" wizard step on specific timezones.
[Fixed] Hubspot integration
We fixed a bug causing issues with some integrations with Hubspot. TMI: Strict validation was causing problems with Hubspot configurations.
New guide series🚀 Product launch 101: Guide with Templates, Checklists & More
Starting January we'll release a new chapter every week covering all aspects of launching a new product!
Every chapter will be based on real-life examples and will provide with the concepts and tools (free downloadable templates) to ace your launch 🚀
Read it here: Product Launch 101: Guide with Templates, Checklists & More