The favorite quarter of online businesses, The Holiday Sales Season is here!
Many online entrepreneurs have already optimized their web shops to get a larger hold on profits this year. If you're not in an online business in this digital era yet, you're missing out on massive profits.
Let's take a look at why the Holiday Sales Season 2018 is the perfect time for you to enter the online market and increase your profits sharply.
#1 Holidays Sales Season = Increased Sales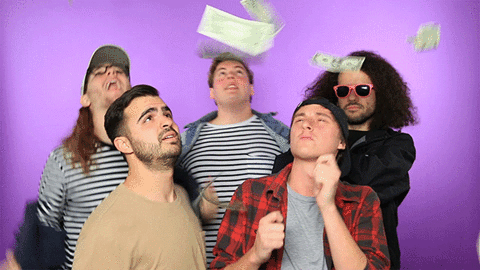 The Holiday Season starts from October and ends in December. People have already decided to take full advantage of the deal offerings for Halloween, Thanksgiving, Cyber Monday, Black Friday, Christmas and New Year.
Online searches that include the word "gift" are at the peak. Even if people aren't actively purchasing gifts, they are researching and comparing shipping costs, all to find the best deals for their loved ones.
There are a number of digital marketing channels and strategies that you can exploit for a profitable result.
The year 2017 was a great year for the ecommerce industry. The global revenue amounted to almost $2,290 billion.
Ecommerce experts predict a growth of almost 19.11% in 2018. It will result in a global revenue of $4,479 billion by the end of 2021.
According to eMarketer, the retail industry (in-store + online) will grow by 3.8% in 2018 to $691.9 billion. Numbers don't lie. They speak for themselves!
Consider the great example of Blenders Eyewear, who decided to leverage online sales tactics to deal with the competition in eyewear niche.
By developing an unconventional digital marketing strategy that was based on a combination of social media marketing and email outreaches, they achieved great success by delivering personalized messages to each of their target audience segment.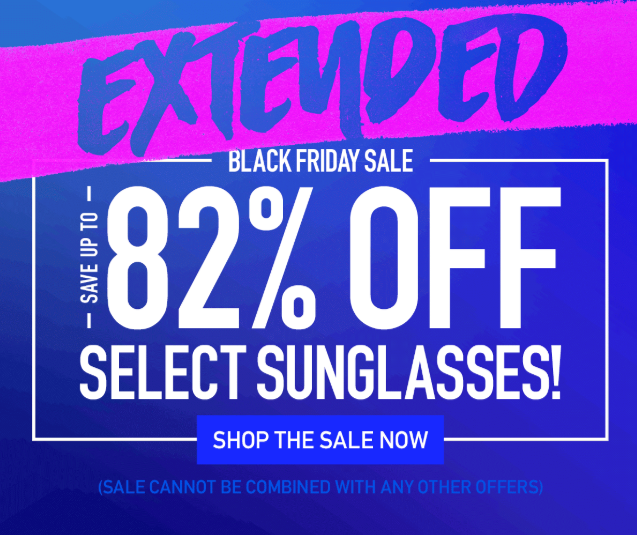 #2 Customers Prefer Online Shopping Instead of In-Store Shopping
To tell you the truth, the in-store footfall of USA retail stores fell 7.5% in November and December 2017.
Why?
Simply because more than 40% of the customers made sales from mobile phones. December 23, 2017, bagged in the largest share of mobile commerce in the history of USA.
According to ComScore Inc., US retail sales from cell phones increased more than 40% in the final quarter of 2017. Additionally, eMarketer predicts a growth of 32.7% in US retail sales from cell phones in 2018.
Keeping these statistics in focus, make sure when you enter the online market, you optimize your web store to be mobile responsive.
If you're wondering how you can set up an online business overnight, then take a look at this marketing plan for startups. It will allow you to come strong.
#3 Time-Sensitive Promotions Work Like A Charm!
There are plenty of campaigns that make sense only during the holiday season. You have one final shot to execute them perfectly.
Nonetheless, no need to take the pressure. It doesn't matter whether you offer a flash sale, holiday gift guide promotion, or any other omnichannel effort. You'll have a larger target audience to interact with during the holiday season. Take advantage of it.
Furthermore, take this opportunity to define your brand. Work on strategies that will allow you to stand out from the crowd. Any efforts that you make during the holiday season towards refining your brand, can also be carried out to the following year.
Urgency is a great promoter and an efficient tactic for landing more holiday sales. A great example in this context is of Pura Vida Bracelets that places countdown clocks to convey the fact that their merchandise is moving fast.
For the visitors, the sight of not one but two countdown timers is enough to trigger the impulse buying decision.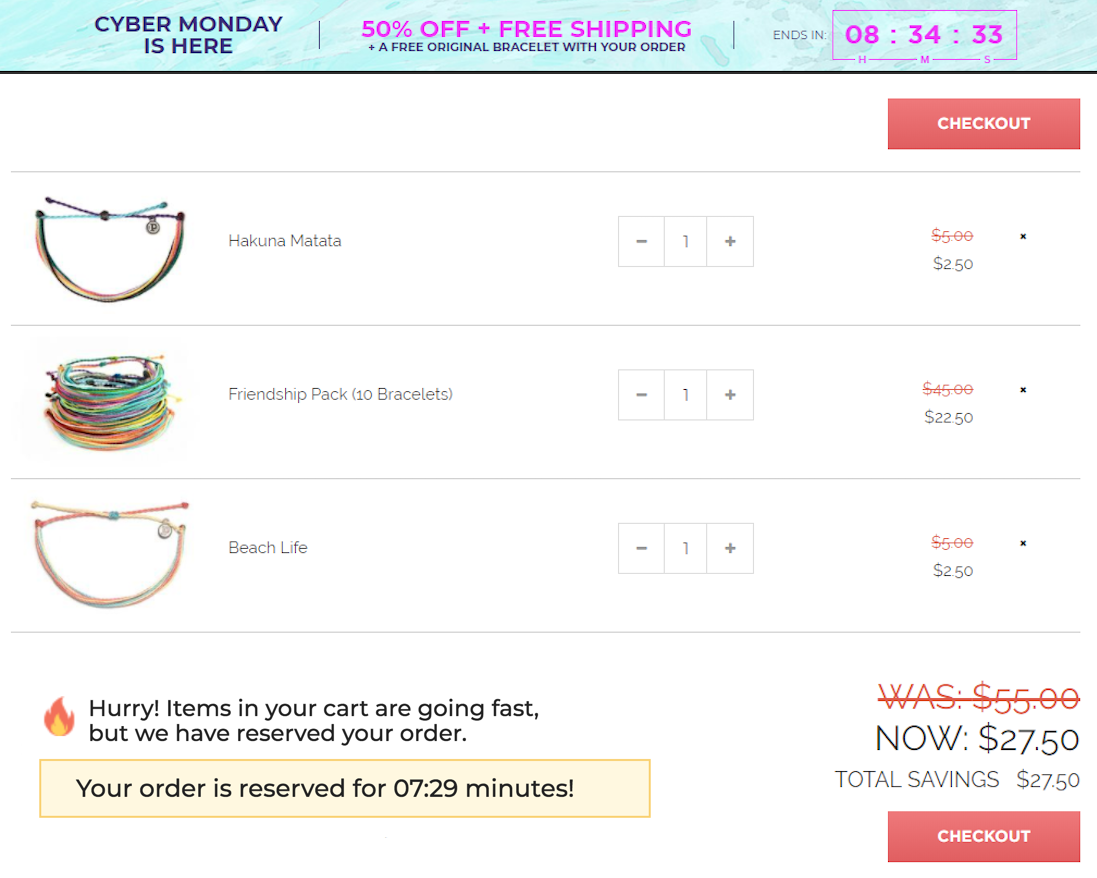 To follow through on this sense of urgency, the brand uses direct Facebook Messenger messages instead of abandoned cart emails. The messages alert the potential shoppers about the dwindling quantity of items and provide a Checkout button that leads directly to their cart.
#4 It's Time to Work Smart instead of Working Hard
Passive income is the revenue you earn without putting in much effort to maintain it. One of the best examples of a passive income is the monthly rent check a landlord receives.
Everyone loves the idea of passive income. It means that you can make money even when you're asleep. A good online store can earn you handsome money without a lot of maintenance.
Online entrepreneurs enjoy the fast track to earn passive income for multiple streams.
Once you have your online store up and running, you can earn from it even if your products or services are not selling.
How?
Well, you can earn passive income by hosting brand advertisements on your website, selling affiliate products to earn a commission, or by developing membership/loyalty programs. However, do remember, you need to have a steady stream of monthly traffic coming on to your website.
#5 Unlimited Growth Potential
With your traditional 9 to 5 job, you move forward by receiving yearly raises and promotions. These are great ways to get ahead, but they're only incremental forms of growth. You're definitely not going to be an executive one week and a manager or the CEO in the next week.
Online entrepreneurs, on the other hand, experience big breakthroughs and sudden leaps in success.
If you're making $100 per week, there are strong chances of increasing your income up to $10,000 or more in the next week.
The knowledge and return on investment that your online business can explode overnight is part of what makes being an online entrepreneur so exciting.
10 Bonus Perks of Becoming an Online Entrepreneur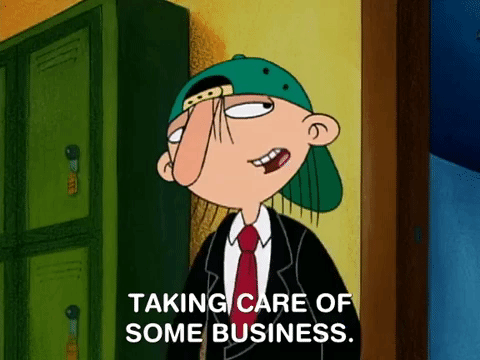 Apart from the Top five above-mentioned reasons why you should become an online entrepreneur during the Holiday Sales Season 2018, following are 10 more perks that every online entrepreneur enjoys every day.
You can work from home in your pajamas.

Involves Lower Risk.

You learn something new every day.

You can build and outgrow your network.

It makes your internet habit productive.

You can do what you love.

You're your own boss.

You can travel more.

You can work four hours a week.

You can single-handedly influence the world.
The Amazon Effect
Before jumping into the ocean of online business, you need to understand one thing very carefully.
Amazon has raised the bar for all online merchants really high. Customers' expectations that concern in-stock products, delivery costs, speed, returns, and customer services are above par.
Online businesses need to have their "A game" ready for the upcoming holiday sales season.
In a Nutshell
As of December 2011, only 32.7% of the world's population had Internet access. But, we all know the significance of internet today.
It is growing healthily.
If you start an online business today, it will enjoy the benefits of that growth. Feel free to leverage the ecommerce marketing hacks for your first holiday sales season.
After that, you have a whole year to overcome the struggles you faced and make a comeback in the next holiday sales season stronger than ever.