It's official fam!
Viral Loops' Ambassador program is alive and kicking.
After spending a ton of time to find the proper rewards, it's finally live and you can finally start referring your friends to get all the amazing stuff we prepared for you.
How it works
The process is very simple and similar to Product Hunt's Ambassador Program (also built with Viral Loops).
All you have to do is to sign up for a new account and start referring your friends.
If you are already a Viral Loops customer, you can start referring your friends by going to "Invite" on the top menu of your account, after signing in.
So, from the moment you're signed up for Viral Loops, you are assigned to a unique (like you) referral link, which you can share via email, social media, or by writing it down to a piece of paper and passing it to a friend (no school like the old school).
The more friends that sign up for Viral Loops using your unique link, the closer you come to reaching one of our milestones, thus grabbing a reward.
Note: When you reach a milestone we immediately ship your reward and get to keep all your referrals! That way you can just continue to the next milestone.
Our Rewards

When the team sat down to talk about the rewards of our Ambassador Program, we knew exactly what kind of rewards we DIDN'T want to give.
And what we didn't want to give was t-shirts that no one would like to wear out of their home.
That's the reason we decided to find someone amazing to create custom designs for all the swag we provide to our ambassadors.
He goes by the name "Couple Of Doom" and you can check his work on Behance & Instagram.
Let's take a look at our rewards:
Become an official Viral Loops Ambassador & grab the Ambassador Referral Campaign playbook — 1 Referral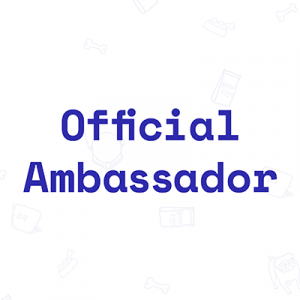 Grab x3 Puggybot Stickers — 5 Referrals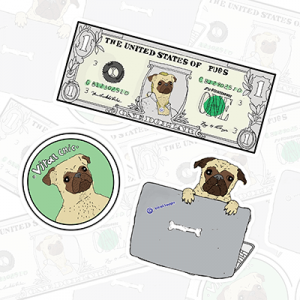 Rock our awesome Puggybot Tshirt & get 20% lifetime discount on Viral Loops — 15 Referrals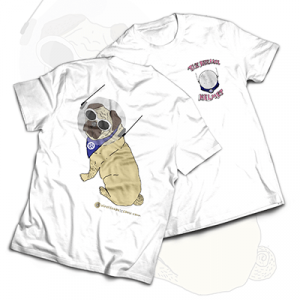 Flex our 3-Pair Puggybot Socks — 25 Referrals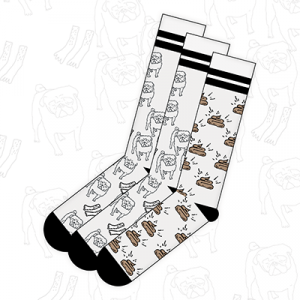 Get 1 Year of Viral Loops for FREE — 50 Referrals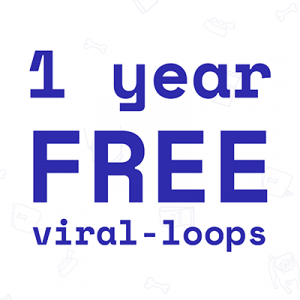 Are you still here?
Really?
If you want to become a Viral Loops' ambassador and start rocking the amazing swag we prepared for you, all you have to do is to sign up now for our ambassador program.
In case you have any burning questions, I'll be happy to answer everything in the comment section below!