You may have already seen it somewhere; in case you haven't, I'm talking about our very first webinar. We're hosting it on a weekly basis (every second Wednesday at 9 am PDT) focusing on the truth about viral & referral marketing.
How to kick ass with referral marketing.
Why you might want to watch the webinar in the first place? But, you'll learn more about referral marketing and how you can integrate it into your marketing strategy.
The most important aspect of this broadcast comes into play right after the whole lecture thing comes to an end.
I'm talking about the live Q&A.
Our customer success manager, Helena, will be available to answer any question you might have about referral marketing and campaigns. Since she's responsible for helping our customers to pick and set up their campaigns, we couldn't think of anyone better for making things clear for any of you.
In a sentence, we'll break down everything your marketing team needs to know.
What are the topics covered in the webinar?
Why referral marketing is a new superpower
This is the key question; the 'why'. Why it's crucial for your business to acquire new customers with viral and referral marketing?
Just think that ads need to be really well thought and targeted, but as if this wasn't enough more and more users have Adblock enabled. Referral marketing a new way to acquire customers for your business.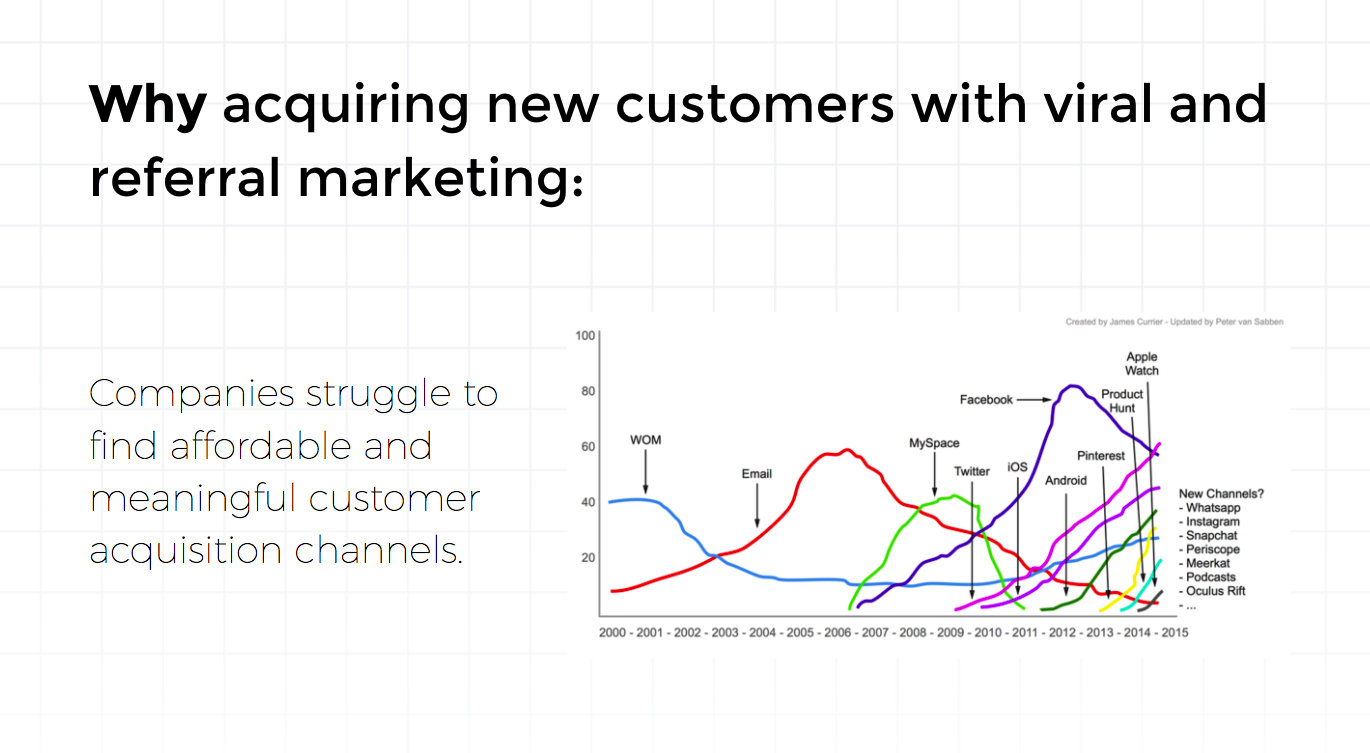 How viral loops can help you get more referrals
Don't think viral marketing as a marketing tactic or a growth hack. Viral and referral marketing is a scalable untapped marketing channel for your business.
Every business is different. The same applies for referral campaigns, as there's no such thing as 'one size fits all' here. With our guidance, you'll be able to pick the right type of campaign to acquire new customers or turn your existing ones in ambassadors.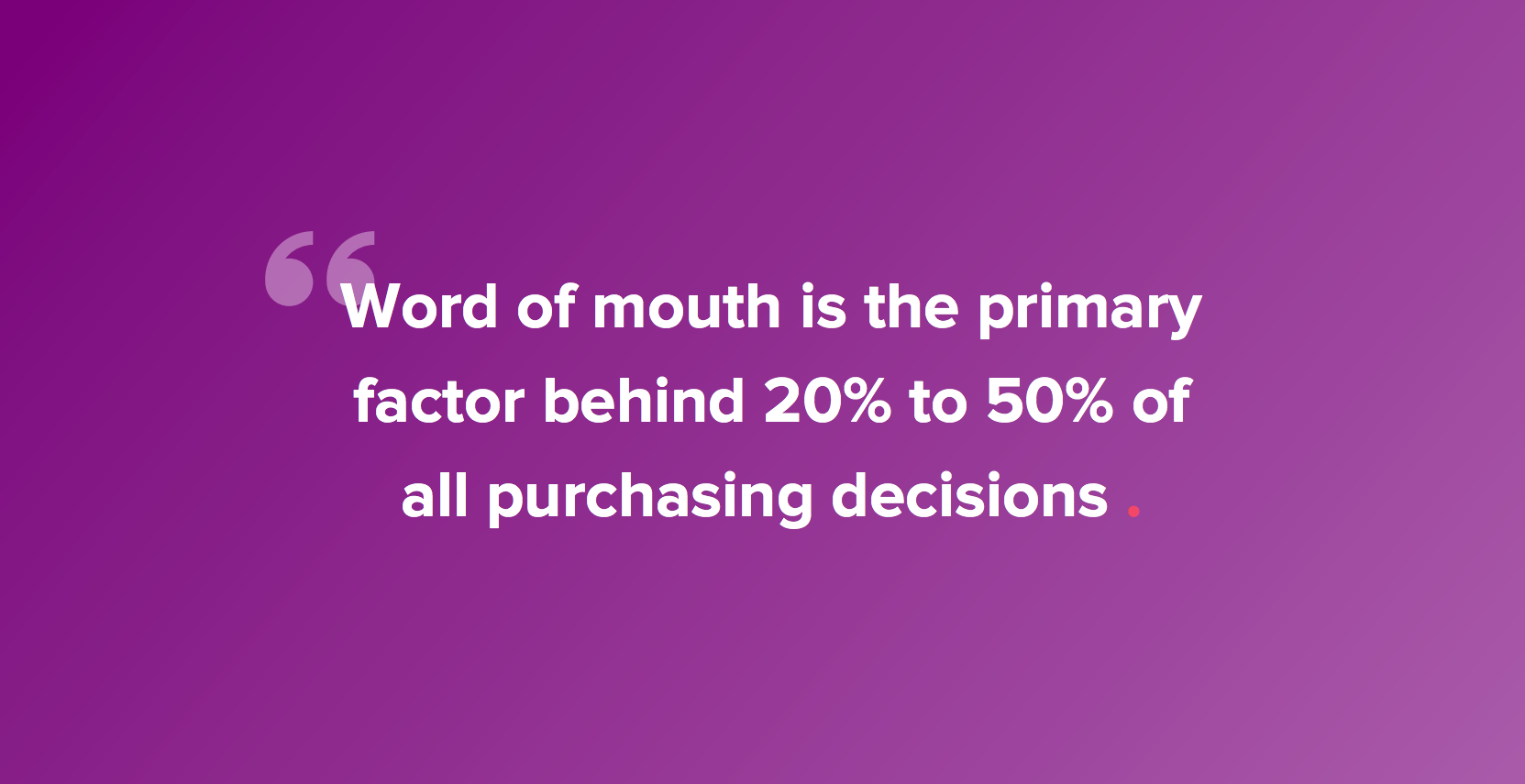 How to incentivize people to refer friends
We will show you some tips for a successful referral marketing campaign as well as some KPIs to track in order to be able to optimise it and get more word of mouth.
The big truth to be told is that in order to make people refer their friends you have to offer the suitable reward for them. But how can you know which is the right one?
That's exactly why we're here!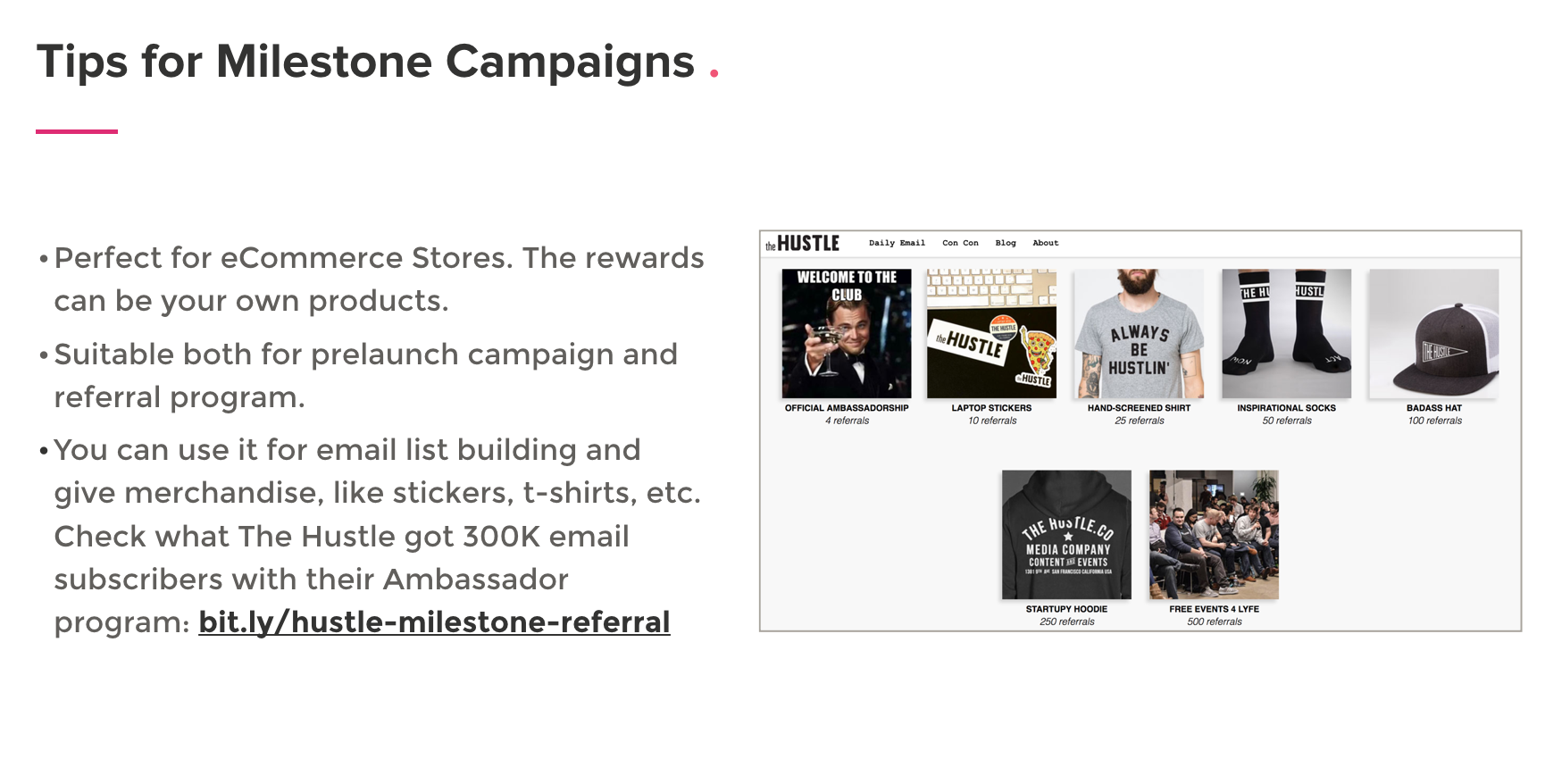 Success stories
Most of you have probably heard of Dropbox's famous referral program or Airbnb's.
If you search on Google you'll find a ton of case studies and articles about them.
So, in this webinar we won't talk about these.
We will give an extensive look on how industry leaders like Jet, Harry's and Vision Mobile used referral program to build and audience before launching, or to spread the word for other types of campaigns.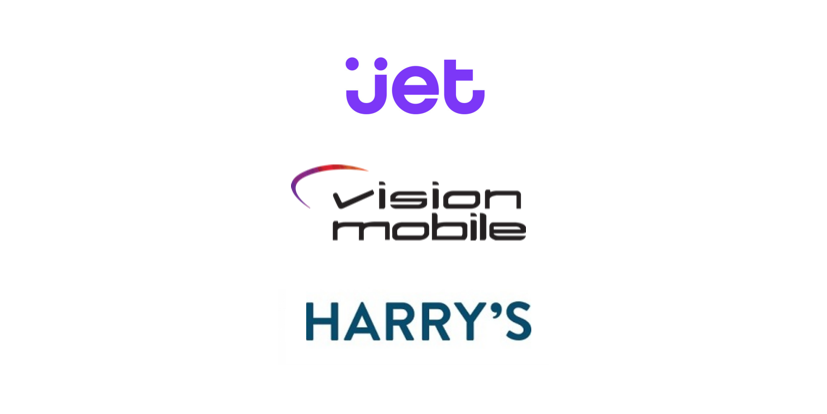 Come say hi!
As I wrote in the beginning, after the main course of the webinar you'll have to opportunity to ask us anything about referral marketing (or just say 'hi').

We'll be more than happy to have you with us!
Cheers 🙂