You have probably seen Puggy by now.
Beige fur, black nose, seductive eyes; Yup, that's her!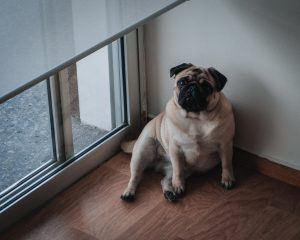 Puggy is with the Viral Loops team since the very beginning. She knows all of our secrets and during the past years, she has learned everything about Referral marketing, virality & word of mouth.
A few days ago, during one of her walks, something marvelous happened.
Puggy came across the Referral Helmet. It almost felt like the helmet chose her.
From the moment that Puggy wore the referral helmet, she instantly became a referral marketing expert.
She started working day and night to bring together the best content about referral marketing and deliver it straight to your Messenger inbox.
If you want to make this pup bark out of excitement, you better subscribe to her Messenger.
She's a good girl; she only delivers the best content about Referral Marketing.