Hey folks!
New template is here!
We are super excited to announce that our Milestone referral template inspired by Harry's is live.
After all your requests and a lot of work and coffee ☕️, this referral template is ready.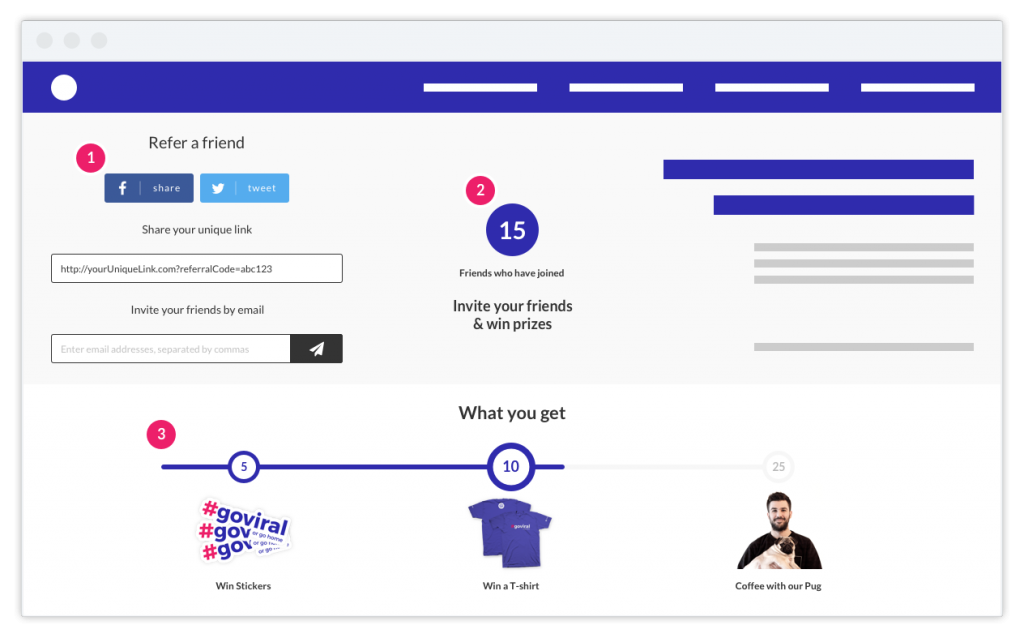 It's a whole new super power.
You can create as many rewarding milestones as you like without having to create multiple referral programs.
Yep.
Just one, this one.
The Milestone Referral template is here to help you make special people feel special.
Everyone becomes a superfan and you reward participants according to their referral activity.
Through this template, we wanted to encourage your users to tell friends, and those friends to tell their friends, and so on and so forth.
That's how Harry's referral campaign worked and they gathered 100,000 emails in one week.
Marvelous, right?!
See the amazing impact that your user's friends and their friends (and their friends) could have on your company.
Savvas ✌️
P.S. We created this awesome side project that helps you understand how this template could work for you – just follow 4 simple steps. Feel free to reply with any feedback.