February was 3 days shorter than most of the other months, so we had to make our best to do everything we planned to do.
We managed to have some major updates regarding requests from our users, and I can say that we are really excited about it.
Here's what's in for Viral Loops users, from February and on
New billing/subscription pages.
We like things to be as simple as possible, and with this new version of our subscription/billing pages, our users have a clear view of their active plans, as well as their subscription history.
If you're on our trial version, you can view the remaining participant and your options for upgrading your subscription.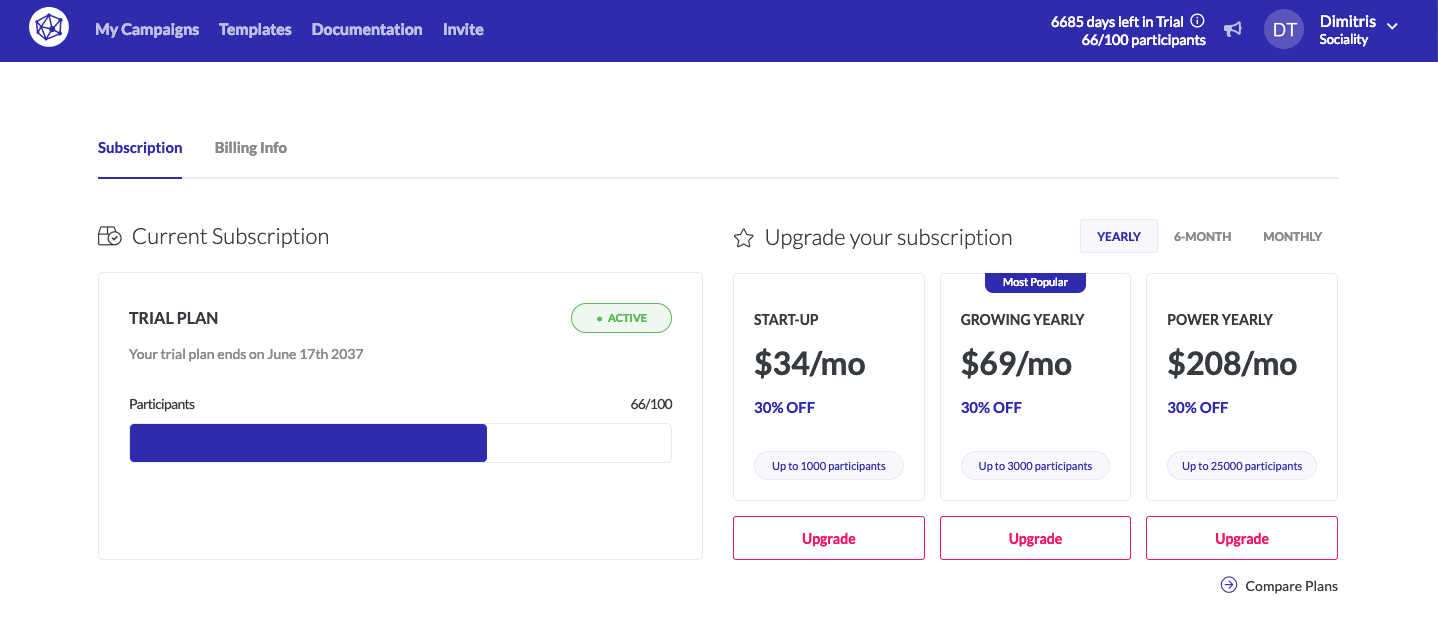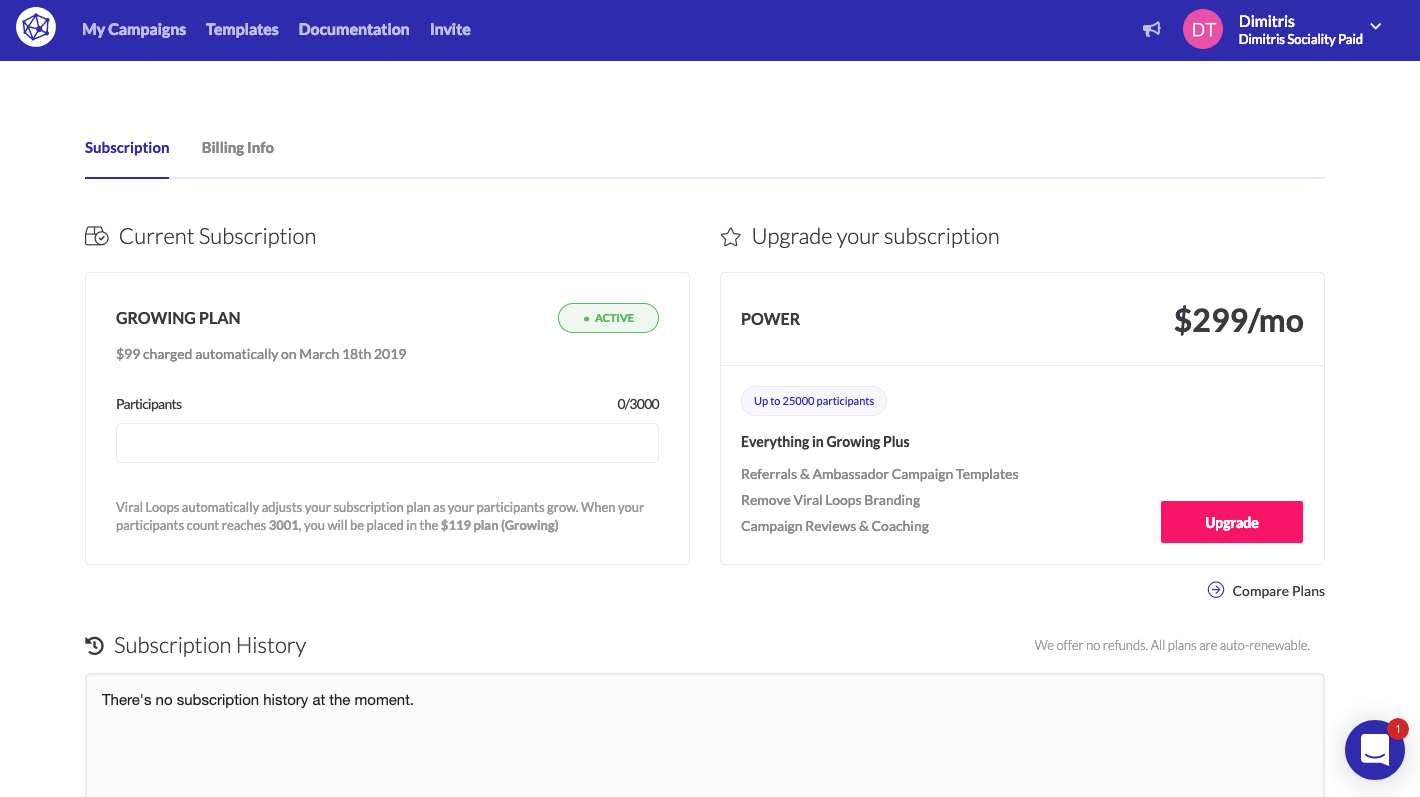 In addition, we made a small makeover to the tab where you can change your billing info.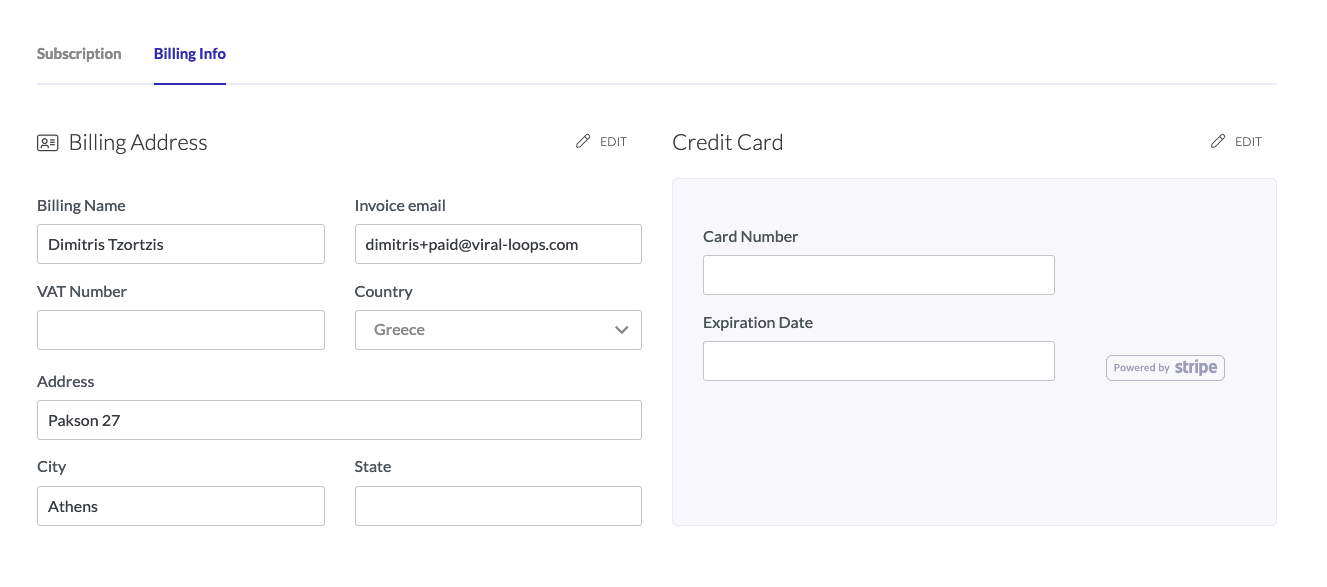 Shopify users can run Messenger Giveaway campaigns.
This allows users that signed-up from the Shopify App Store to create Messenger Giveaway campaigns.
These users can see the templates page with 2 templates, Messenger Giveaways and Viral Loops for Shopify.
If they click the first one, a campaign is created. If they click the second, it takes them to their existing campaign.
New Shopify Widget!
Updating the widget for Shopify stores, was heavily requested it from our users.
We listened, and I think we made a great work to rise up to your standards.
You can see how it looks on our demo store.