I totally agree that social can be a very effective mechanism for driving sales for your store. And I think it can work even better if you combine it with word of mouth and influencer marketing.
Three marketing channels/tactics you can use are:
Video marketing with Influencers
Join a boutique marketplace
Word of mouth and referrals are a powerful marketing channel for brands. Especially for boutique clothing stores and other design-led products that are not massively sold, but have a more targeted audience.
For example, I love minimalism and Scandinavian design, so I prefer to buy t-shirts and shoes from two specific boutiques. Inevitably, I spread the word about them to my friends and network.
So, if you transform your customers into superfans and marketers, you can try one of the following referral marketing tactics:
1. Two-sided referral program for eCommerce stores
This kind of referral marketing campaign will help you acquire new customers and increase sales. In an essence, here is how it works:
Person A invites person B.
Person B gets a discount coupon, say $20, for her first purchase.
Person A get the same discount after person B completes her first purchase.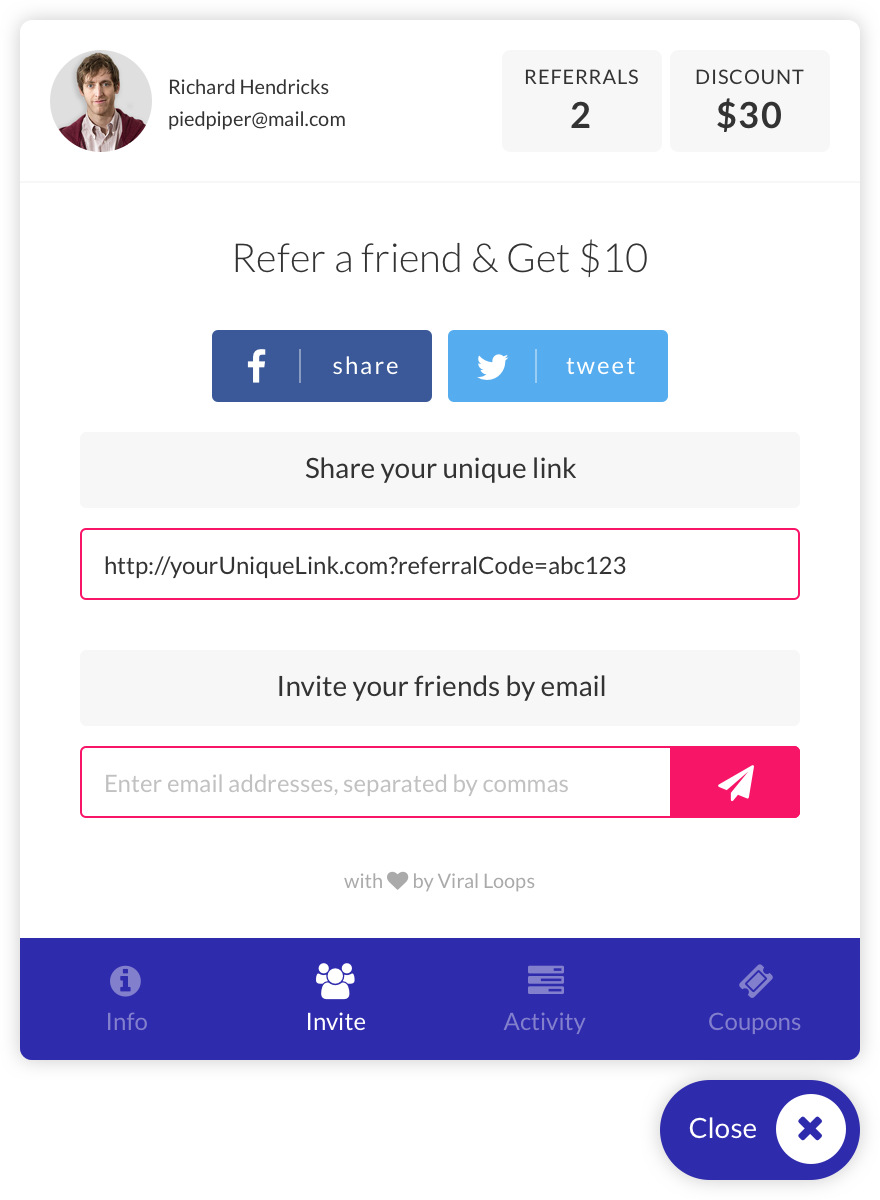 This is another type of referral marketing campaign that won't generate sales immediately but it will help you build your email list faster and create a community. Then you can sell them.
The main idea is that after people subscribe to your email list, you prompt them to invite their friends so they can win several rewards. These rewards are based on the number of friends someone brings.
The Hustle does a great a job with this. Josh Fechter has written a detailed post about it on the Autopilot blog: How The Hustle's Brand Ambassador Program Attracted 300K Email Subscribers
3. Online to offline referral program for brick and mortar
Now, if you want to drive foot traffic from your website or any other digital channel to your physical store, you can again use referrals but with a small tweak in the process.
As people won't be able to redeem their coupon on your online store, when a successful referral happens, you can automatically email them their coupon code and include it in a QR code. When they visit your store, you can scan their QR with a free QR reader app on your mobile phone and see who referred them and the discount you have to give them.
Here is a demo of how this could work with Viral Loops: bit.ly/brickandmortardemo
Disclaimer: I run Viral Loops, but no matter which solution you'll use, I strongly believe that viral and referral marketing can really help your sales and brand 🙂
Product Video with Influencers
As Milton George puts it:
The best way (ROI) to increase eCommerce sales at the moment is finding key influencers in your niche, creating a video with your product and boosting it.
He also mentions a great example of how SHAN swimwear runs a similar campaign with Irina Tee.
Instagram post by Irina Tee • Nov 29, 2016 at 5:23pm UTC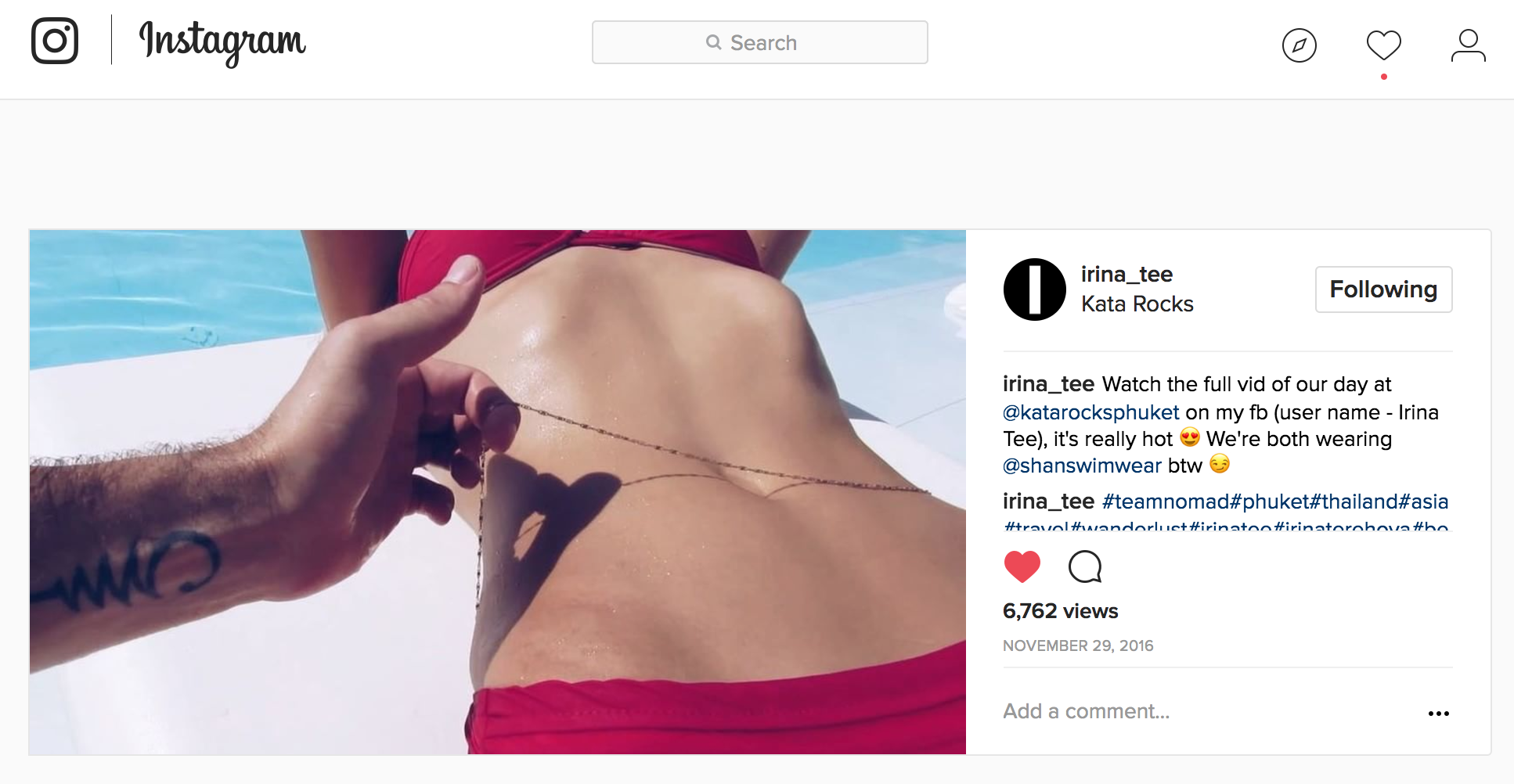 Find marketplaces for boutiques
One of the main challenges boutiques face, is that they cannot compete with big eCommerce stores. They don't have the resources to run huge marketing campaigns, or outrank John Lewis on SEO.
What a boutique owner really wants, is to focus on producing high quality products and experiences for their customers.
A smart tactic is to join a marketplace for boutiques that can undertake your online store end-to-end. From marketing and selling your products to fulfilling your orders.
My favorite marketplace for independent boutiques that want to sell online is Trouva. In Trouva you can find unique boutiques and design-led products online.
The reason I love it, is because it's not yet another eCommerce store. They focus on the community and the boutique itself. For example, before you buy a product you can read the story of the owner and see how the boutique looks like. You can also follow your favorite boutiques.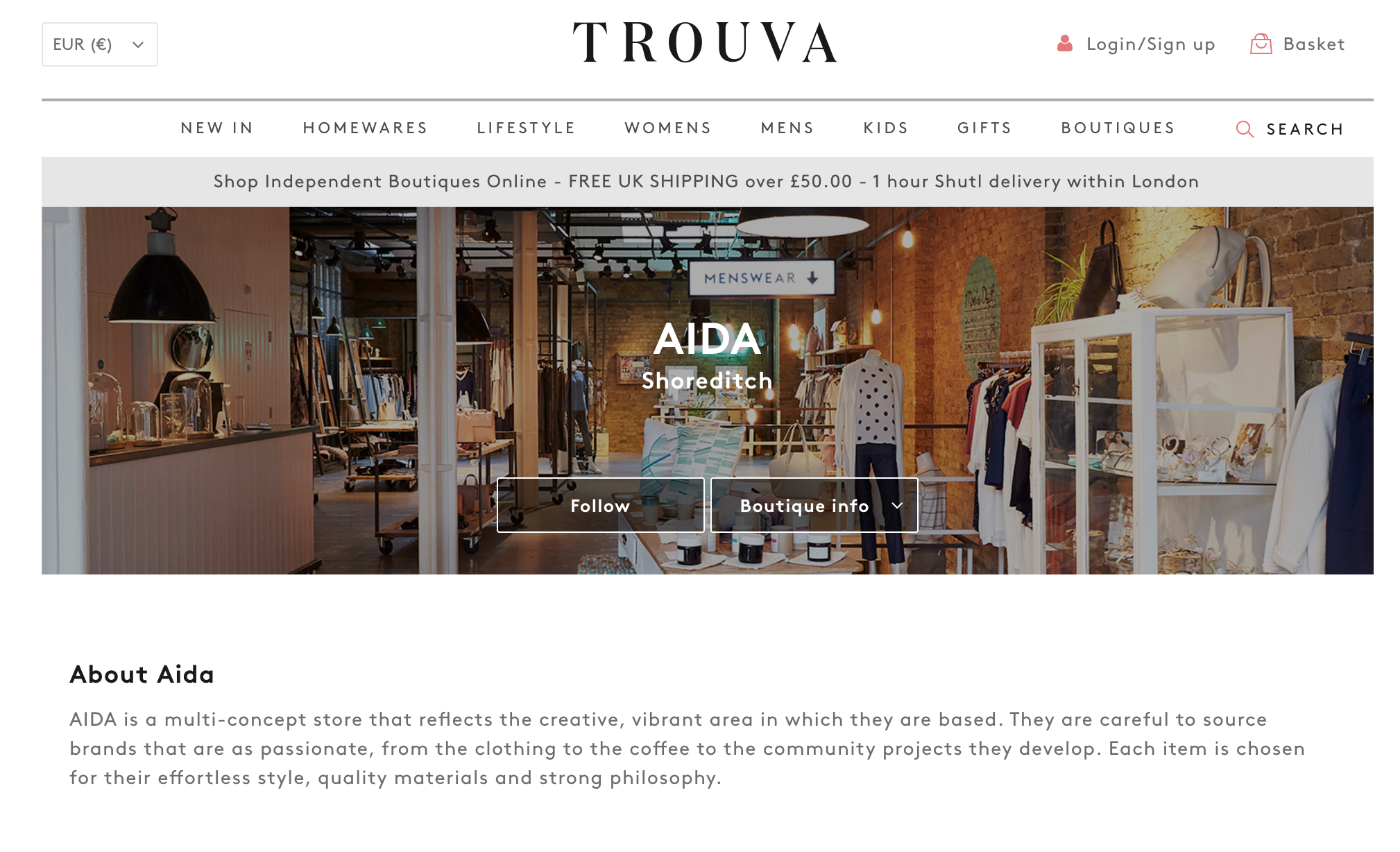 Have you tried any of these? 🙂