From my experience I haven't seen so many really successful referral marketing programs from B2B SaaS companies.
I think it's closely related to how big the second "B" is. In your case, it's not so much, as you're selling to small businesses—we target the same market by the way 🙂
If your product is something that a ton of companies will use (e.g. Slack) then things are much easier. If not, you need to experiment more.
Despite the fact your product is paid, you can run a double-sided program in which the referrer and the invitee are rewarded—attribution of successful referral—when the invitee signs up. Just make sure to track people signing up from invites and measure their quality (e.g. activation rate, conversion rate and retention).
Of course, you can run a referral program in which the attribution happens when the invitee becomes a paid customer. This will decrease your k-factor, but you need to check the trade-off between this and the value of each referral (LTV).
For our own B2B SaaS startup, Viral Loops—yes, it's a viral and referral marketing platform :p—we run 2 referral programs in parallel.
One for getting more signups and customers and one for building a community, increasing our email list and generate word of mouth.
We have a similar business model to yours ($99/month) and target small and medium-sized businesses, as you do.
1. Referral Program inspired by Dropbox
Our main objective is to get more sign ups and paid customers.
It's pretty straightforward. We reward people when their friends sign up, so both can take our Power plan for free. Here is the structure and the referral dashboard of each user that outlines the structure: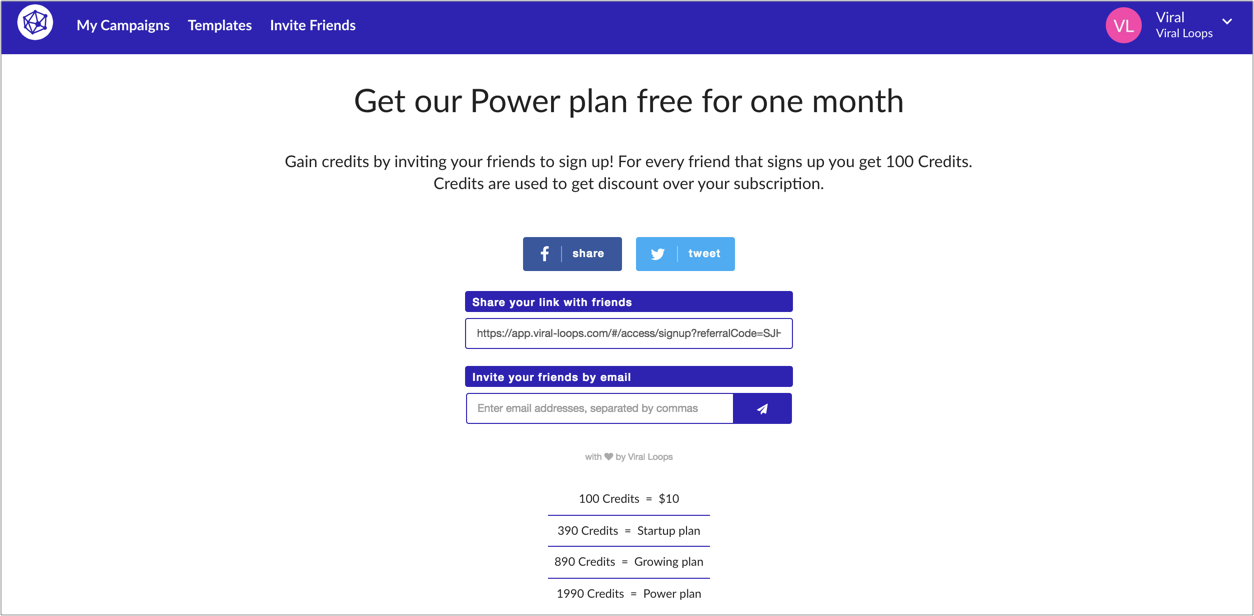 2. Milestone Referral Program inspired by Harry's and The Hustle
As The Hustle does, we incentivize our email subscribers, including our customers, to invite their friends to subscribe to our email list in order to get different rewards not necessarily related to our product, like swag (e.g. t-shirts, stickers, tickets to conferences, etc.)
It's based on the concept of milestones. When you reach a specific milestone, say got 4 or 10 friends, you get something. If you don't catch that, you don't get anything.
Here a lot of companies fail, because they create merchandise people would never wear. Most probably you have a ton of t-shirts with an ugly logo of a company that you never wore—if not I can send you some :D.
But the team behind Hustle, for example, know how the game is played and they have some of the coolest stuff out there. Everyone wants these shocks!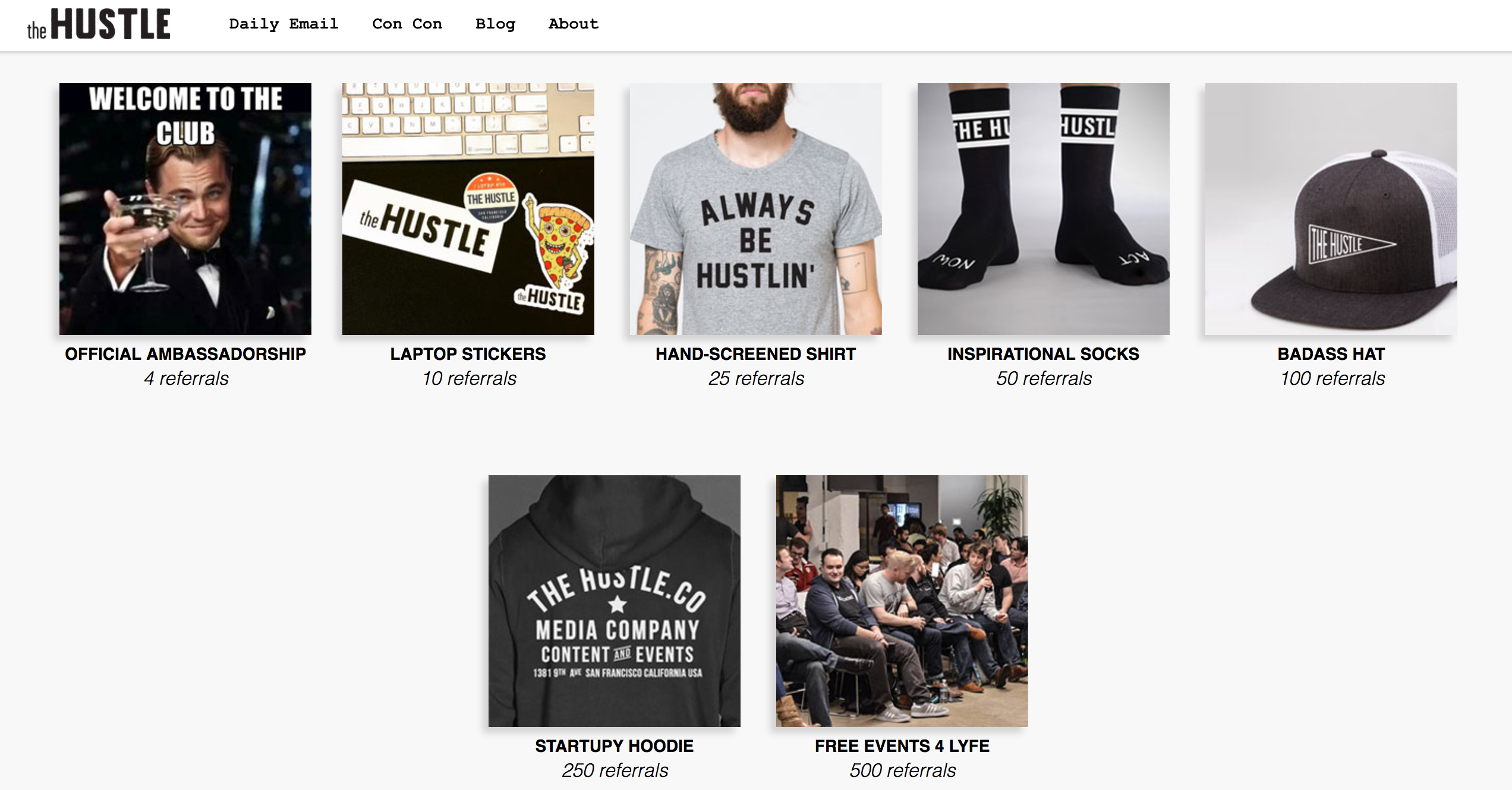 They've gathered more than 300,000 email subscribers with this program and still it's their main focus for list growth.
We just launched it for us, so I can share some metrics in the next few weeks.
---
We also built a free tool to help you design a similar concept for your company:
How To Build A Harry's Prelaunch Referral Program In 4 Simple Steps
Hope it helps!