One of the most promising acquisition channels startups explore – or at least should explore – is virality.
But what does virality mean?
Virality: vʌɪˈralɪti/
noun
the tendency of an image, video, or piece of information to be circulated rapidly and widely from one Internet user to another; the quality or fact of being viral.

Due to the explosion of digital marketing, marketers around the globe started using a new technique that allowed them to implement virality to products or services. Viral Marketing got born.
Viral marketing is scalable. Even if you're an early-stage company, it can help you get high-quality customers with low acquisition costs.
The problematic part you need to figure out, however, is how you can make your customers become your marketers, how one user brings others in.
A lot of people believe that virality happens either by luck or magic. Others think that all you need is a crazy video.
But this is not the case. PPAP (Pen Pineapple Apple Pen) is not what you're looking for, and won't get your business too far.
Viral marketing should be the heart of your product.
Virality is a business design problem, not a marketing or engineering effort . — Andrew Chen
Table of contents.
Virality Vs. Word Of Mouth.
First things first. Virality is not Word Of Mouth. They are closely related, and one reinforces the other. But they're not the same.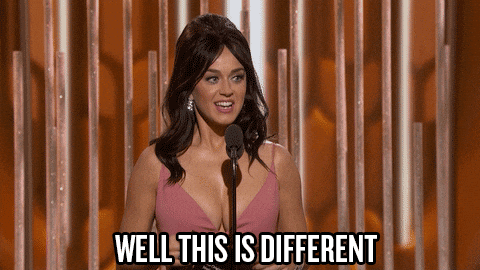 Word Of Mouth (WoM) happens when people love so much a product that they can't stop talking about it. 
There are several ways of making people talk about your business. From offering them a great product and experience to giving them awesome support or asking them to pay $100 for a cheesesteak.
Some time ago, Typeform faced a minor issue, and two of our forms, including Build Viral Loops in Public, did not gather two submissions. We didn't realize it before they told us so. And they went beyond that.
They refunded our subscription for the last month. Wow! ✌️
When they notified us about it (I didn't even expect that), they also included the exact reason for the issue as stated by their CTO.
At that moment, I realized that these guys are sincere. And their customer support is excellent.
I immediately forwarded this email to my colleagues mentioning how cool that was and that we should do the same in any similar situation. — online WoM
I keep saying this incident in workshops and seminars. — offline WoM
 I also write about it right now, too. — online WoM
Their immediate action of letting us know about the issue without even noticing it, as well as their transparency, made us love Typeform even more. Not just because it is a great product, but also because their team treated us so special.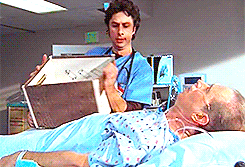 Typeform, we ❤ you guys!
Virality, on the other hand, happens when people spread the word about a product or service in the context of using it. 
When I invite someone to talk over Skype, it doesn't mean I love it. But if I don't have someone on Skype, I won't be able to use it at all.
When virality is inherent to a product, the existing users gain value out of taking action which, in turn, exposes the underlying platform to new users.
So, how can you design your product for viral growth?
Let me show you how we designed and engineered it into our product.
Understanding what type of viral marketing fits your product.
Viral Loops is an all-in-one viral and referral marketing platform helping startups, professional bloggers, and eCommerce stores acquire more customers and increase their revenues through referral marketing programs, giveaways, sweepstakes, and prelaunch campaigns.
The first thing we did was to understand the type of virality that could help our product grow while taking into account that we're a B2B SaaS platform and not Snapchat.
I like the way Philip La puts it. He categorizes product virality in two main types:
Pull Product Virality (PPV): Product virality where existing users require people in their network to join to gain value out of a feature.
Think of Dropbox, Slack, and Facebook. You need to have your friends or colleagues there; else you can't use it.
Distribution Product Virality (DPV): Product virality where existing users spread awareness of a product to their network.
Instagram has leveraged DPV exceptionally well. The time people post their photos on Instagram, they also share them on Facebook because of social currency.
Josh Elman also explains the different types of virality in one of his latest articles at Greylock Perspectives.
In our case, we chose to start with DPV, as a marketer or blogger can use our platform without needing to have others in the same network.
How to design your product for viral growth.
From the very first time, we knew that virality would be one of our main traction channels. Not only because it is a great channel, but also because if we can't make it work for our own company, how will our customers?
Our design process was based on the four questions Sangeet Paul Choudarymentions in his book "Platform Scale: How an emerging business model helps startups build large empires with minimum investment."
1. Why will the sender send units out of the platform?
This is about finding the right sender incentives.
Our customers use our product to run their campaigns. So, inevitably, they want to spread the word about their campaigns as much as they can. This way, they also spread the word about us.
This behavior is similar to when someone creates a Kickstarter campaign. When (s)he promotes his campaign, (s)he also promotes Kickstarter because this is the platform the campaign runs on.
2. What is the minimum transferable unit on the platform that can move on an external network?
At this point, we needed to come up with our spreadable unit.
We took advantage of the classic marketing tactic "Powered by." This is used by a lot of platforms out there, including Intercom, Eventbrite, and many others.
Our spreadable units are our widgets and emails. We chose the "with ❤ by Viral Loops." So, we use this badge everywhere. This brings more eyeballs to Viral Loops.
It also made us change our roadmap and come up with more widgets that will help our customers acquire more participants for their campaigns while increasing the virality of our product.
For example, we built an embeddable public leaderboard so our customers can put it on their main website to show off their advocates and engage them more.
3. Where will the unit of the platform meet non-users?
And now our external network.
Our customers share their campaign through several distribution channels they use for their marketing activities. So, by sharing the campaign, they share Viral Loops, too.
On top of that, the participants of the campaigns (the customers of our customers) invite their friends through the sharing options we offer, including Facebook, Messenger, Twitter, Email, and others.
4. Why will a non-user on an external network convert to a user on the platform?
For the last question, we needed to think of the recipient incentives.
This was a bit tricky for us, as we cannot control who participates in the campaigns of our customers. So, we decided to focus on two things that can affect it:
Build features so our customers can acquire more users and run very successful campaigns.
Provide a stellar experience for the participants of the campaign through our widgets and the whole campaign setup.
This way if one of our target customers participates in a campaign of our users (e.g., a marketer or startup founder) and the experience is unique, then he will be curious to see how this campaign is built. And then, our tiny " with ❤ by Viral Loops" will lead him to us!
If you believe viral marketing could work for your business, this is the easiest way to design your viral loops and start experimenting. As with every marketing campaign, there are five must-watch metrics for your Viral Marketing Campaign:
The Viral Coefficient (K-Factor).
The Participant Conversion Rate.
The Participant Share Rate.
The Invitation Click Through Rate.
The Invitation Conversion Rate.
Have you followed another process? I'd love to hear about it.