Most things in life are rather simple, but at the same time, they are not.
In the digital plain, if you want to drive sales to an ecommerce store you have to drive traffic. As long as you drive traffic, you'll keep your sales coming.
A very simple, yet a very complicated solution.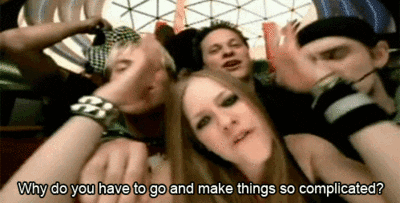 Building traffic might be the most discussed topic in the history of marketing, and after giving you the ultimate list of Shopify apps, it was about time for me to give you my 2 cents on how you can drive a tremendous amount of traffic to your Shopify store.
Oh since I kinda hate paid advertising, I'll make sure to speak about things you can do without spending your cash on ads.
Shall we begin?
Allow people to discover you.
Search engine optimization a.k.a. SEO is one of the cornerstones of modern marketing.
While a lot of people whine over the fact that a search engine's algorithm is messing their business, I find the bluntness of such algorithms rather enticing.
Things are simple; if you're not in the 1st page, almost no one will find you.
SEO is an ever-evolving science. Algorithms may change faster than Larry King changing spouses (8 marriages; really, Larry?), and they may consist of factors that may never have been official, but do you really want to be on the 2nd page?
I don't think so.
I'm not trying by any means to teach you SEO in this article, but I'll make sure to give you a headstart. If you're interested in learning more about this art, you should definitely start reading the following blogs:
From what we know, SEO consists of 2 parts:
On-site SEO

Off-site SEO
On-site SEO
As its name suggests, this has to with optimizing elements embedded on your ecommerce store. That means your content and HTML source code, that search engines will crawl in order to rank you accordingly in their results.
These elements are:
Keyword-related.

Non-keyword-related.
Keyword-related elements on a Shopify store could be:
The product titles.

The product descriptions.

The alt-tags on the images.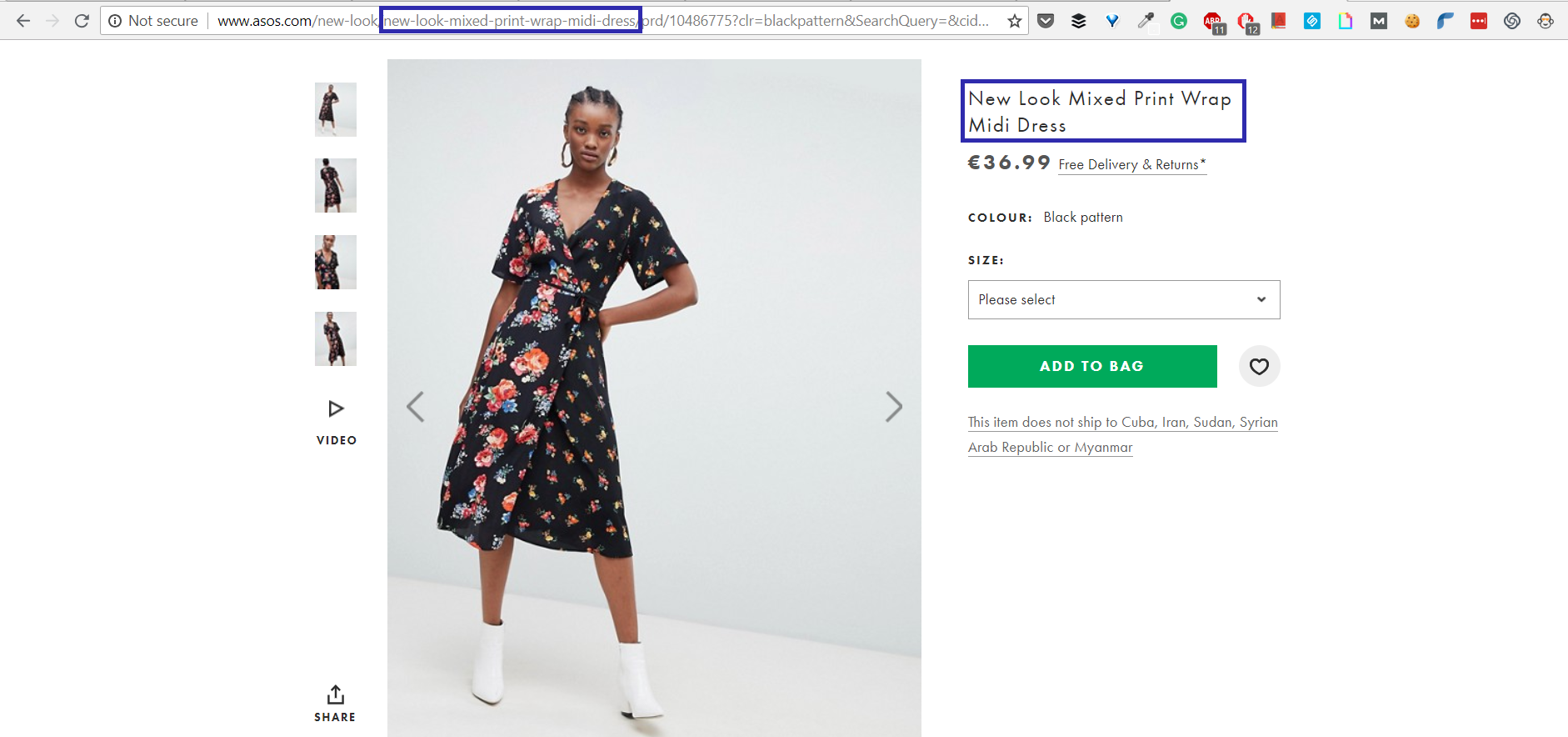 In a few words, after you conduct a keyword research and find the keywords you want to rank for, you have to optimize all the aforementioned elements (product titles, etc.) in order to for search engines to rank you higher.
Non-keyword-related elements are other other elements that contribute to the on-site SEO status of your ecommerce store.
These could be:
Link use on a page (internal and external).

Use of Schema.org structured data or other markups.

Page metadata.

Mobile friendliness.
Off-site SEO
Off-site SEO has to do with everything that affects your store's search engine performance, that's outside of your website.
This aspect of SEO is mostly link-based, which means that is affected by how other website's link to your ecommerce store.
Apart from the number of websites linking back to your store, there are other factors such as:
The "popularity" of the website linking back to you.
The relevancy of the website linking back to your store (if you run a clothing brand it's better to get a link from a fashion website, than from a tech publisher).
How new the link is.
The page and domain authority of the linking site.
The anchor text used on the link.
The number of other links on the website.
But apart from link-based elements, there are other things that influence your store off-site SEO.
Blogging, vlogging, guest blogging, guest vlogging, social media marketing, influencer marketing; these are all great ways to improve your search ranking position.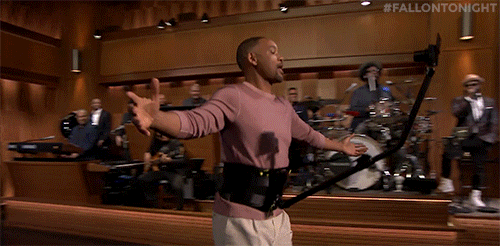 Guest appearances are a very interesting way to leverage the existing audience of someone else to establish your business. My favorite example comes from the "Billy!" brand.
If you dig YouTube, you probably know Casey Neistat, and if you dig Casey then you probably know his wife, Candice Pool.
Well, Candice built a fashion brand with some friends. They don't produce any content (not in the traditional digital marketing sense), but they have a very strong asset; Casey's 10 million Youtube subscribers.
I think that this amount of exposure is more than enough to drive some traffic, don't you think?
Basically, I will probably write a whole guide about content marketing for ecommerce businesses! Would you like me to?
Let me know in the comments
Tame the social media beast
Almost everybody owns a social media account (ouch, that sounded hyper-cliche).
There's no reason to mention the fact that brands, and all businesses in general, have taken over this sphere.
Are those brands good at it?
Most of them, not. The main problem comes down to quality, consistency, aesthetic and the denial of the fact that people use each platform for an entirely different reason.
Even the demographics among the social platforms available are really different.
But this article is not about getting the right Instagram shot and caption; let's assume that you know how to do it.
Since our focus is on ecommerce social media marketing- which means we need visually oriented platforms and the typical American uses three of the eight major platforms, we are going to see how you can use Pinterest and Instagram to drive traffic and hopefully a great number of sales.
We will not speak about using Facebook at all, because it kinda sucks 😛
I mean, Facebook is no longer used to discover products that much.
The best thing that Facebook has to offer to you right now, are groups about marketing your business. You'll be able to get a tremendous amount of knowledge and meet some great people.
You know something? I will make a full article about how you can drive sales on your Shopify store from Facebook, but I'm not going to talk about it in this one.
Do we have a deal?
Instagram
Instagram is pure madness these days, don't you think?
Everyone is looking for ways to grow their accounts, even if there is no particular motive to do so.
I get it; social validation might get you laid, or even bring some cash on the side by shamelessly advertising protein bars (sic). But this is just a temporary solution, and you're a person of business.
I'm not here to explain the cultural impact of Instagram on our lives, but whatever that is we all know that Instagram can create sales.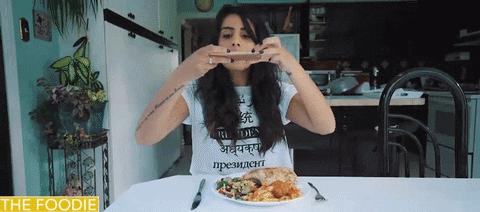 Although the platform acts as a place to discover products, the way that people do so is kinda reverse to the way they do it in other platforms. Instagram is human-centered.
That means that users discover products that their favorite people on the platform present to their audience.
OK, OK; enough with the talking. You have an ecommerce store and you want to drive traffic from Instagram. How you do it?
Set up your business account.
Come up with the best bio description possible.
Add a link back to your store.
Create fantastic content.
Grow the number of your followers.
Get engagement.
Drive traffic, get sales.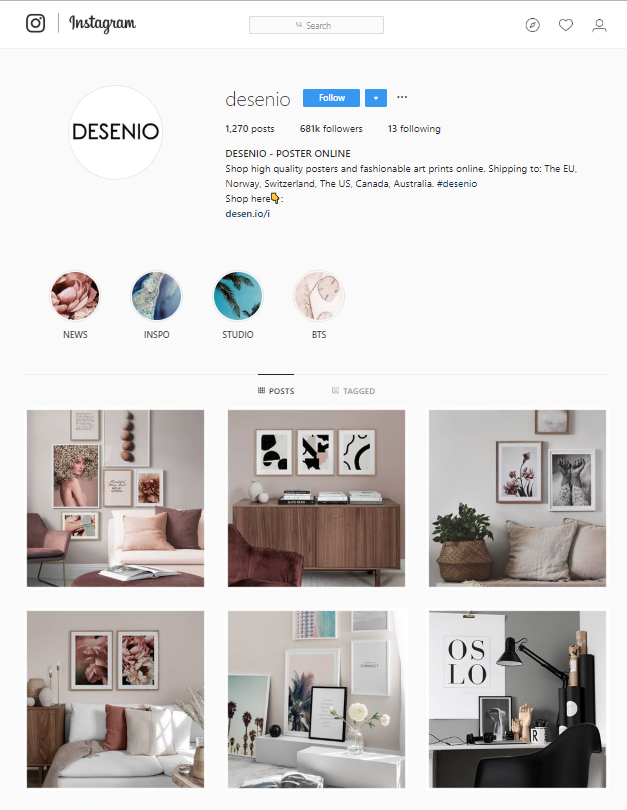 Simple, right? Yes; but no.
The best way to achieve the desired result is to work the steps in reverse.
You ultimately want to drive sales from your Instagram account. There are 2 ways to do so:
Tag buyable products in your posts.
Make people click the link on your profile.
In order to add the ability to add buyable products in your profile, you have to connect your account with your Shopify store. The following video shows you how to do it:
How to Setup Shoppable Products on Instagram for your Shopify Store
It's actually very simple.
Now, in order to make people click the link on your profile, you have to get them to trust you. And to make that possible is to make your followers engage with your content, in order for you to engage with them.
This is very important when you're just starting out: Both sides should be involved in the engagement.
In order to attract engagement, your content should be top-notch. You'll need:
Great photos/images.

Captions that act as conversation starters.

A consistent-looking feed.
Design, framing, colors, and concept are crucial to how people will perceive you and your brand.
Yes, a lot of people don't know Jack about those things; but if you ask a person that doesn't have a clue, to compare a Lamborghini with a Fiat, I bet my right hand that they'll say that the Lamborghini is a better car.
Also, try to be as consistent as possible. Decide how many times per week you're going to post, and stick with it.
But what about attaining the Holy Grail of Instagram?
Followers. Every OG Instagrammer chases that.
Before I tell you how to get those precious followers, I have to let you know of a little secret:
The number of your followers means nothing if it's not consisted of the right people; it's just a vanity metric that ignorant companies look at, in order to throw some cash into someone with low ROI.
Let's say you're selling women DIY  jewelry. You have an Instagram account with 100K people. 90% of them are men of 40-60 yrs old.
Wouldn't you have better chances to drive sales, if you had an account of 10K with 90% women between 18-24 yrs old?
Targeting is important.
Now let's cut to the chase: Growing your account.
Hack #1: Grabbing some clout!
Every now and then Instagram changes the way they serve content to their users, resulting in different growth strategies to emerge all the time.
Instagram rewards organic discovery, and detests/ punishes bots (R.I.P. Instagress).
That's the reason that the only growth tactic still working is shoutouts.
Getting a shoutout from a bigger account can bring you a good stream of new followers. That means that if you have the patience to make the research, you can find accounts that you'd like to get a shoutout from.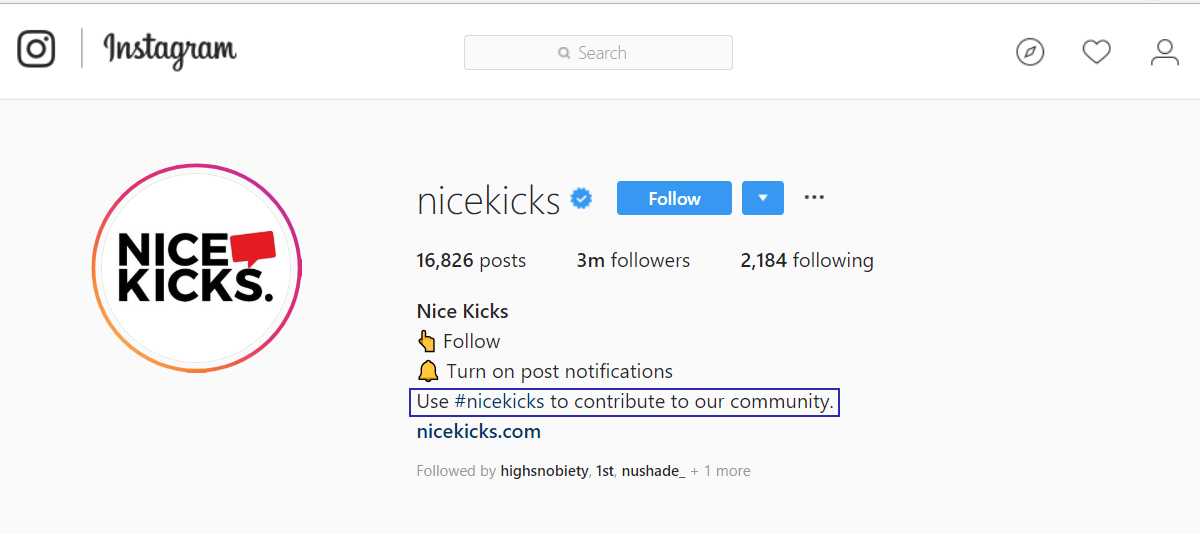 Remember that targeting is important. Don't get blind from just the follower count of the account.
You might deploy a strategy in order to get a shoutout from a certain account, but you have to keep in mind that these pages are a business for someone. That means that most of these pages require only one thing: MONEY, baby!
If you have the right amount of cash, the right type of content, and 10-15 huge (and relevant) pages, you might be able to get even 100K followers in 48 hours (that doesn't mean that these followers will stick around for a long time, but still.)
Check out this fella in the video giving a better explanation about how this works:
How to Gain 100K Instagram Followers in 48 Hours
Hack #2: Becoming a local.
Targeting the right demographic is vital but, unless you are an international business, you have to target followers based on their location, as well.
As I said, Instagram detests automation bots; but what if you use a tool to help you segment Instagram users in order to find potential customers? Nothing, probably.
Content discovery on Instagrams happens through hashtags (duh!).
I'm not going to teach you how to research for your hashtags, mainly because we will need a dedicated article about that, but you have to make sure to find the hashtags that your potential clients use.
Make a list of those hashtags.
Now let's do some magic.
Recently I was making a research about Instagram marketing for tattoo artists when I bumped into Combin.
"Another Instagram automation tool", I thought.
But there's an extremely useful feature in there; The tool allows you to search for hashtags in combination with location.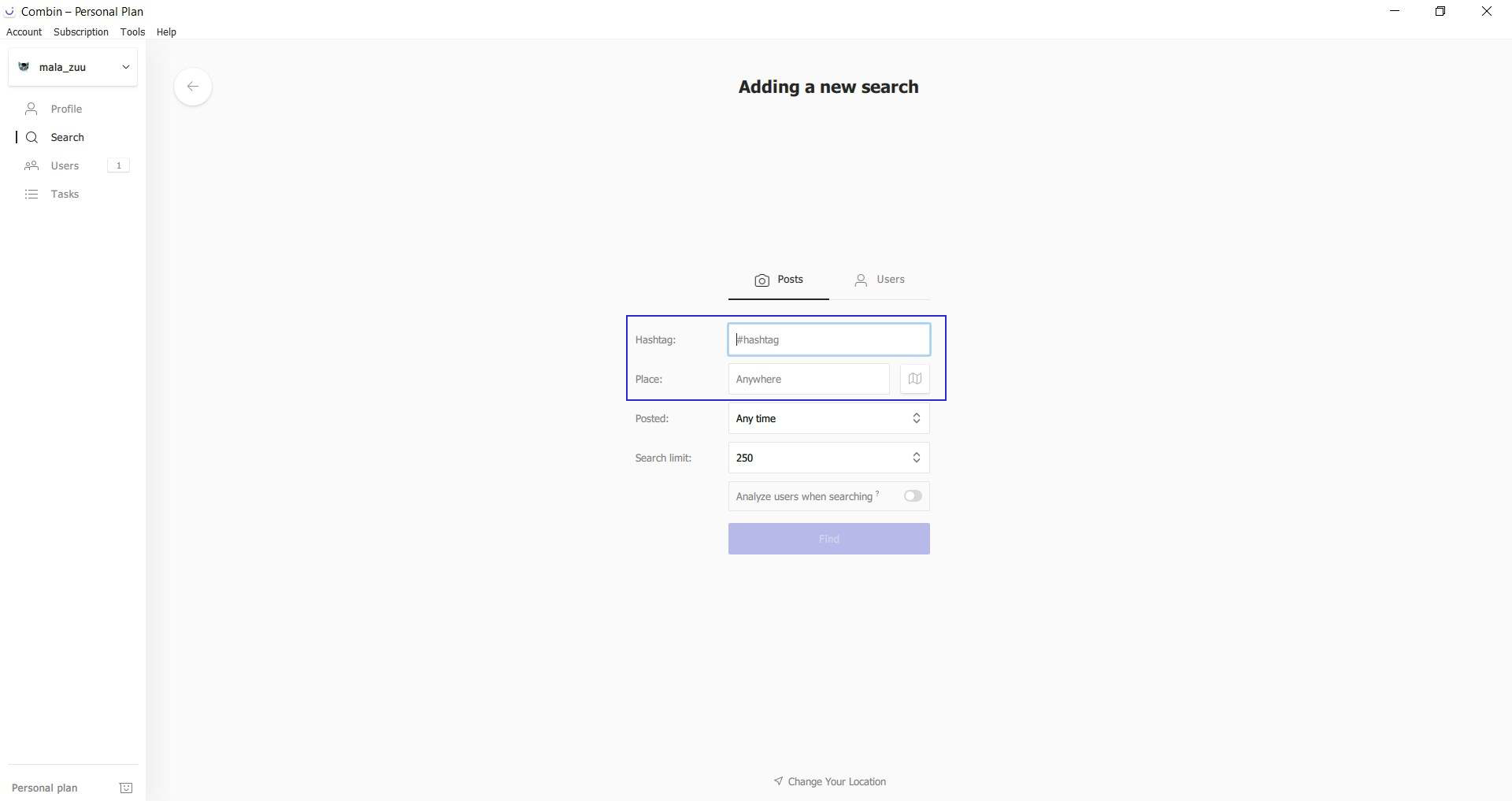 That means that you're able to find people who posted with a certain hashtag on a certain location. I don't know about Combin's automation features, but that kind of search is really powerful for finding prospects and engaging manually with them.
Hack #3: Building your own world.
Remember those huge accounts that I told you that you to find and pay in order to get shoutouts?
How about building your own?
I mean, not by yourself; but think about it.
You can find other people that might be benefited from that kind of account and share accountability about it with them.
Content production is not an issue here, as most of these pages curate content from other accounts. If you curate great and relevant content, growing an audience can be much easier.
Plus, giving shoutouts to the creators you'll curate will result in them giving you a shoutout as well, on their Instagram stories- more organic reach for you.
Creating such an account gives you the opportunity to own a place to curate the content from your main account.
This is what Kemar_flashes does with his page, ignorant_tattoos: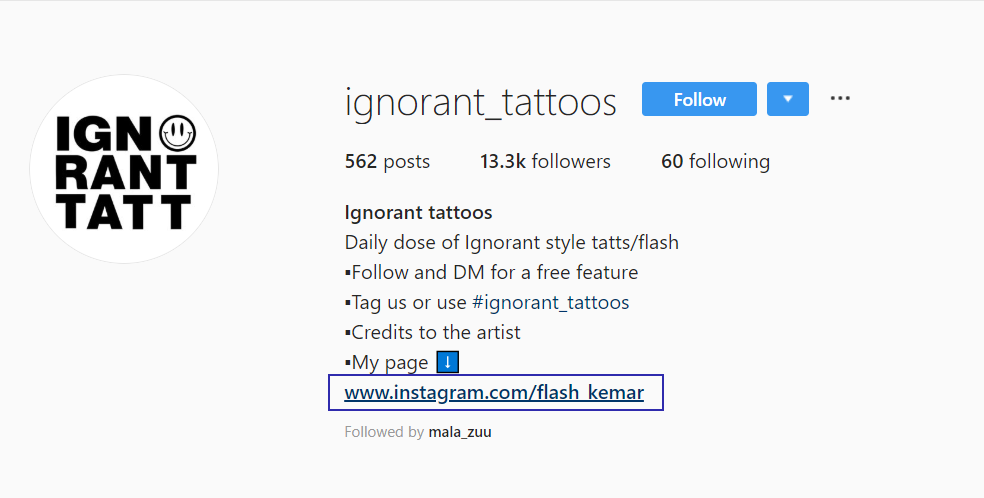 How awesome is that?
So, let's recap. In order to drive traffic from Instagram to your Shopify store, you should:
Tag buyable products on your posts.
Create amazing content.
Build an hyper-specific audience (both in demographic and location).
Engage with your audience.
Get shoutouts from bigger accounts.
Join forces with other people to create accounts that will drive a stream of followers back to you.
Have a link of your store in your accounts description (obviously).
#Hack 4 Connect your Instagram Stories to your store
I'm sure that you're killing it with your brand's content and especially when it comes down to your Instagram's stories content.
Moreover, we're all aware that Instagram stories is one of the best ways to build your brand's identity, connect with more people and better showcase your products to potential buyers.
Wouldn't it be awesome to have embedded Instagram stories to your Shopify store though?
Well, that's what Storypop Shopify app does!
Storypop is a free app that makes your store look cooler with its unique embed stories widget, while it lets you sync your brand's Instagram stories to your Shopify store.
One of our favorite features is the ability to tag products on each story. We find that very interesting since it's a unique approach to maximize conversions while building trust around your brand.
Pinterest
My gf hates Pinterest; she can't stand it.
On the other hand, I like it. For me, and 200 other million people, it is a great search engine to discover content or products.
200 million monthly active users are a LOT of people. I mean, this is a great place to get discovered. You can actually drive traffic back to your ecommerce store.
As I said, Pinterest is a search engine; and as in every search engine, the first results grab the most traffic. You should aim for #1 position.
The platform ranks content using its own algorithm.
Yes, keywords here are as important as in trying to rank for a regular web search engine. But instead of e.g. the traditional linking factors, Pinterest's algorithm is triggered by saves, sends and comments.
But how in the world will someone be able to rank that high?
This is how the thing works:
You post your pins targeting a keyword in the title & description. That gives you the chance to be discovered.

People find your content and save it in their boards, leave comments, or send it to their friends.
In other words, keywords put you in the game and engagement puts you at the top.
You have to remember that Pinterest is a very visual-oriented platform. That means that if the visuals you use for your pins suck, it's unlikely to receive engagement.
"OK, got it! Keywords and great visuals. Now what?"
Now you have to find the keywords you want to rank for and create your content.
⚡ Pro Tip: For Pinterest, it's better to find your keywords first and craft the content afterwards, than the other way around. This platform uses it's network effect, so when you try to sell your business in it, it's better to craft your content based on how the platform "breaths".
Recently I found out a great way to do keyword research for Pinterest. Are you ready?
Open up your Pinterest account and in the search bar type the main keyword you want to rank for. Let's go with 'jewelry' for the sake of the example.

You will notice that right under the search bar, there will be suggestions about long tail keywords, relevant to your main keyword. For my main keyword, the long tail suggestions are

jewelry making, jewelry DIY, jewelry photography

, etc.




Let's say that you sell DIY jewelry in your Shopify store. That means that since that long tail keyword is a popular query for Pinterest users, you have an opening to create an article/video on how someone can create DIY jewelry. The best part is that you can sell your own creations via the article.

Also, the moment you'll type your keyword into the search bar, Pinterest is going to show you some autocomplete suggestions. Take these suggestions and note them down. These are all keywords for which you can create your original content.


By now, you probably have collected a nice amount of long-tail keywords that you're going to use when creating your content. But Pinterest is not only about the title. There's also the description section of your pins.
This is a "bonus life" for you. You have the opportunity to reinforce your pins with more relevant keywords. Here's how to do it:
Go to Pinterest's Ads platform, and jump to the "Ad group details" step. This is a very powerful keyword research tool.

Type in your main keyword.

In the suggestions box, find and note down all the extra keywords that match your initial long-tail keywords (the ones that you noted down previously).

BOOM! Now you have even more keywords that you can put into your pin's description to ensure you'll rank higher
That's how it's done. Remember that it always takes some time for content to rank (whether it's on Google or Pinterest), so don't get disappointed.
Keep in mind:
Great visuals.

Search-friendly keywords
BTW, you can also make your pin buyable (in a similar manner as in Instagram). If you want to set this up, you can follow the instructions from the following video:

How to Add Pinterest Buyable Pins to your Shopify Store
The sweet taste of referrals.
I mean, C'mon!
You know how much we love referral marketing; after all, we've built a business around it.
During the last year, I've written numerous articles about this particular subject, and some of them were focusing on ecommerce.
For example, I have one on how to boost your ecommerce sales with referral marketing, a guest post about how to introduce a referral marketing program to your ecommerce customers, and a case study about how BAMF media made Unicorn Snot go viral using Viral Loops.
WOW, that was a link storm.
The thing is that these articles came out before a very important event; the release of our Shopify app.
If you want to build your referral marketing campaigns in your Shopify store using Viral Loops, you'll find a step-by-step guide in the video below:
Now, enough with self-promotion.
How can you drive traffic to your Shopify store with referral marketing?
Well, the basic concept of referral marketing is to leverage an existing audience in order to get access to a new one.
Let's break down what makes a great referral marketing campaign for an ecommerce store:
A great incentive.
A beautiful landing page.
Amazing copywriting.
Joeywears' case is a great example: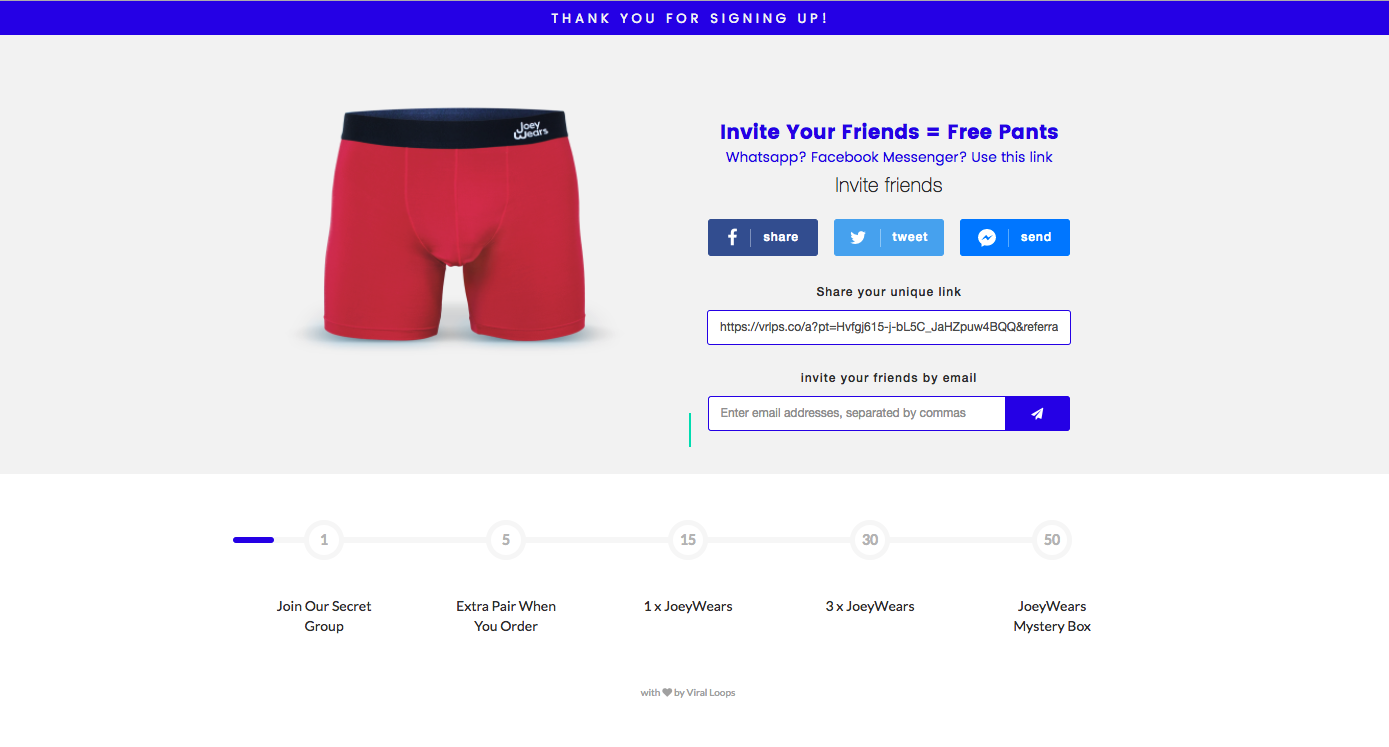 I have to be honest; those things sound simpler than they actually are. But don't be afraid;
As in every marketing attempt, persistence and being open to change are crucial.
You can run 2 types of referral marketing campaigns:
For list building.

To drive sales.
List building.
In other words, you can reward your users for bringing you email subscribers, by sharing your campaign.
The more people share about your campaign, the more traffic you'll get to your campaign's page. But is this enough?
No. You have to get people to browse your store.
That's when nurturing campaigns come into play.
Grabbing their email address is just a way to get permission to talk to them about something they might be interested in. In other words, it's a conversation starter.
Driving direct sales.
Using that method enable your users to get access to discounts on your store by prompting other people to buy from you.
Both sides can be rewarded for the action that they'll take.
E.g.
If user A bring user B to buy, both User A and B may receive a 20% discount for their purchases.
If user A also brings user C, then user A may receive a 40% discount while user B & C both get 20% off.
I think you get the point.
The great thing is that by using the Viral Loops Story for Shopify, you can use both types of campaigns simultaneously.
So if user A invites user B to make a purchase, but user B subscribes to your newsletter instead of buying, they may still get a reward for doing so.
Email all the way.
A few lines above I mentioned nurturing leads.
Email, in comparison to a search engine, is an owned asset of yours. There are no ranking factors in this realm (if your emails end up in the junk folder, it's another story).
Apart from that, there are plenty of uses for email campaigns:
You can inform people about new products or updates.
Sending exclusive content to help people to solve a problem (if you're selling gardening products, you could create a gardening guide for beginners).
Asking for feedback.
Creating campaigns for seasonal offers.
Re-engaging old customers.
Saving abandoned carts.
Sending offers based on interest (Female clothing apparel sales when the user has shown interest in your 'woman' category).
You can also combine some of the options given above.
E.g. If you know that a specific user is a male, you can email them on the week of Valentine's day with sales on female clothing apparel.
The bottom line is that email marketing has the ability to bring people back to your store, and this is the kind of traffic you need the most.
Returning customers are the cradle of a successful ecommerce store. Without a good retention rate, you will never truly grow.
I will say it once again; email all the way.
Get chatty.
Messenger bots became uber-popular during 2018.
We use ours, Puggybot, in order to deliver exclusive content to its subscribers and, occasionally, to promote a new feature release.
It works pretty well; within a few months, we've established a new distribution channel for us.
But do messenger bots work for ecommerce as well?
Are you kidding me? These things were made to drive sales and traffic.
Similar to the case of email marketing, Messenger bots offer a great opening for your store to retain customers or to complete abandoned purchases.
Let's go through some of the things you can achieve by using Messenger bots with your Shopify store:
You can improve your Customer Support.
You can send personalized marketing campaigns.
You can recover abandoned carts.
You can allow direct checkouts.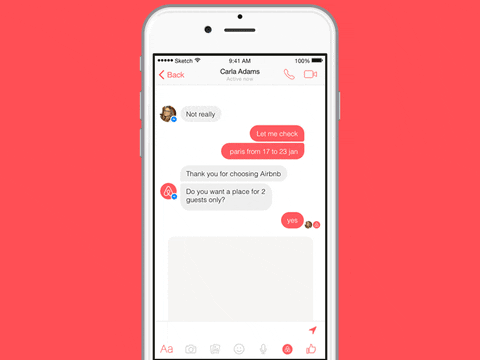 In a few words, with Messenger bots, you can do whatever you did with email up until the now, but with a higher open rate and click-through rate.
Pure magic!
The only downside of chatbots is that you have to invest time to build your Messenger subscriber list from scratch.
Before you go.
In this article, I tried my best to cover as much area as possible on how to drive a great amount of traffic to your Shopify store.
That's a huge topic. Actually, it's so big that I could write another 5 articles to support my points.
If you made it this far in the article, I want to thank you! This is one big a** post.
Before I go, I want to ask you to leave a comment with the topic from the article that you think I should elaborate more on. It would mean a lot, and I'll make sure to update the article as soon as I have the opportunity.
Oh, damn!
I almost forgot; feel free to share this post with your friends!
Keep being awesome.