When buying a new car, what's the first thing you do?
If you're like the vast majority of consumers, you talk to friends and family.
Even if those close to you aren't car experts, you'll likely ask them which brands to buy and avoid.
Why?
Because you trust their opinions.
How do we know?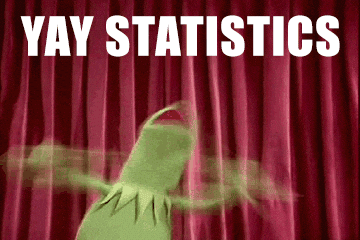 A recent study found that 82% of surveyed individuals said they consult friends and family before making a purchase.
82%!
That means more people seek out a referral than drink water daily.
As an e-Commerce retailer, this research should stop you in your tracks and prompt you to evaluate your referral marketing strategy.
After all, missed referrals mean missed $$$.
Don't have a referral marketing strategy?
Grab a cup of coffee (or better yet, a glass of H2O). You're in for a great read packed with tips to get your customers talking and, more importantly, referring new customers.
Reduce Bounce, Increase Cha-Ching
An effective e-commerce referral marketing strategy gets people to your site and turns those visitors into buyers, and then into ambassadors.
When your customers' nearest and dearest receive an email singing your company's praises (and then those loved ones click through your site), web traffic increases.
And that referred traffic…
Research suggests that referred individuals are substantially more likely to make a purchase than those who happen upon your site. In fact, consumers are four times more likely to buy something ???? when a friend recommends it.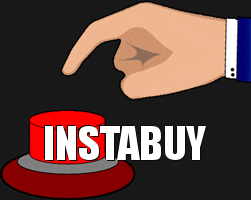 If you're not already using referral marketing for your ecommerce, ask yourself:
"Why am I not doing something I know would increase the likelihood of customer purchases by a whopping four times?"
Dangle that Carrot
With numerous independent studies supporting the positive impact referral marketing communications have on buying behavior, can we agree on the importance of encouraging your customers to refer your products and/or services?
Good. Then let's discuss the "how" of your referral marketing plan.
One word—incentivise.
Some might argue that you simply create a wonderful product and customer experience and the word will get out naturally.
Frankly…that only gets you part of the way.
Even when they've had positive online experiences, only 58% of consumers are likely to talk about them online.
That's where referral marketing comes in—a means to incentivize customers to blab about their amazing interactions with your business.
Just like a horse will do almost anything to get the carrot, customers are motivated by discounts, bonus gifts, VIP access or any number of perks that can come from simply delivering a complimentary tweet or referral email.
Powerful and well-planned referral marketing provides the carrot ????, or incentive, for happy-as-a-clam customers to shout their satisfaction from the mountain tops (or, at least, tweet it—'cause we all know mountain climbing is tough).
The key????️ is to implement an on-brand (dare I say, brilliant) referral marketing campaign. You can't simply say, "Hey, tell your former college roommate about us, and we'll give you $1 off your next purchase."
Why not?
Consumers will make judgments about the quality of your referral marketing programme based heavily on what you're offering as an incentive. And if the incentive is too meager, they'll likely forego participating altogether.
Find Proof in the Payout
Along with Gilt, Airbnb, and Robinhood, the roster of businesses using referral marketing is overflowing with success stories.
Thanks to the inherent flexibility of referral marketing as a means of advertising, each company was able to prepare and implement a programme tailored to their products, their needs, and their customer base. Here are a few examples:
Paypal
Though now a household name, Elon Musk's Paypal was once unknown. One secret to their growth? A strong referral marketing program that grew customer base from zero to 100,000 in just one month.
And what more appropriate way for a company named PAYpal to incentivize than with cold, hard cash?
Paypal's programme of choice was simple. Sign up for Paypal, and you get $20. ????  Refer a friend who signs up; get another $20.
All told, the programme cost the company $60 million.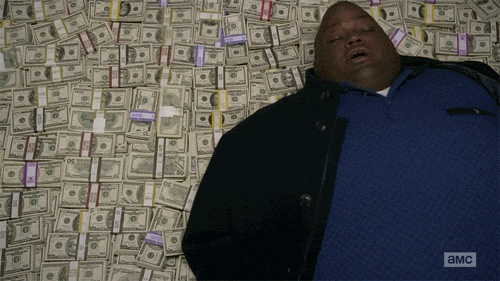 The company today, however, is valued by experts at $49.6 billion dollars.???? ????
I guess Paypal's risk has paid off.
Erin Condren
The drug of choice for consumers who've craved organization, ErinCondren.com, grew from obscurity to a $40 million valuation in 10 years.
Capitalising off the close-knit community of stationery lovers ✉️ and organic word-of-mouth has always been part of the Erin Condren growth model.
So adding a referral marketing program designed to amplify their social growth was a perfect and profitable fit.
ErinCondren.com customers take advantage of an ongoing referral program offering rewards to both the referrer and the referred. When a customer refers a friend, the friend receives a $10 discount offer.

If the friend makes a purchase, the referrer also receives a $10 voucher. Because users can refer as many friends as they want, devotees to the customized planners offered on the site can email their way to discounted and free products.
Amazon Prime
Everyone loves free, two-day shipping. ????
But not everyone loved the $79 price tag when the service launched in 2005.
Despite the fact that Amazon.com boasted approximately 200 million users in 2012 — 7 years after the launch of Prime — the company had secured only 25 million paid Prime users.
To get customers over the sticker shock of this annual membership cost and induce more people to give Prime a go, Amazon turned to referral marketing.
Following the fall 2014 launch of Prime's referral program in which referrers earn credits to spend on Amazon.com, the Prime membership count lept.
It continued to climb, more than tripling to 90 million subscribers by September of 2017.
Reap Returns on Investments in Referral Marketing
Money invested in referral marketing provides a more significant return than investing the same amount of money in traditional advertising, suggests research.
According to a Boston Consulting Group study, consumers trusted word of mouth anywhere from two to 10 times as much as traditional advertising. ????
Make your customers' top-notch experiences work for you. Define your company's referral carrot, then dangle it proudly for your consumers to covet.
Next, you can try our e-Commerce template (inspired by Gilt), and if you're a Shopify user you can run a Milestone Referral campaign, similar to the one we run for our ambassador program.
Finally, sit back and watch as the referrals (and dollars) roll in.