Everyone is buzzing about you…
Sales are rolling in…
Until…
BAM!
Your company hits a wall. The PR shine you once had has worn off. Sales are slowing drastically. And everything you try barely moves the needle.
What do you do? Throw in the towel?
Ecommerce retailer Gilt faced this very problem. And (spoiler alert!) managed to stop the slide and keep the company alive, resulting in a $250 million acquisition in 2015.
We'll talk about how they did just that (and what your company can do if facing a similar situation).
But first…I want you to understand the Gilt story. We need context.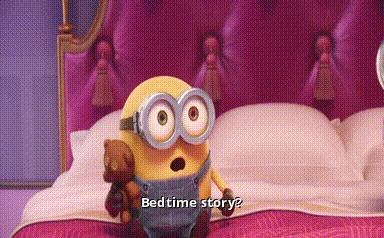 In 2007, Gilt launched with a bang. Specialising in flash-sales, this cutting-edge online retailer's first offer was 50%-off Christian Louboutin shoes. The offer excited masses of fashionistas, nearly crashing the popular new site.
And it looked like Gilt's initial success was no fluke. The company saw continued success, with sales growing from $25 million in 2008 to an impressive $425 million in 2010.
Like many businesses, though, Gilt was not able to maintain the same trajectory of growth they achieved when they first launched.
Fortunately, they found a solution.
A referral programme.
But not any old referral programme. They built a brand new model, merging refer-a-friend and loyalty incentives under one umbrella.☂️
The Gilt Insider is a dual-purposed loyalty programme that would both grow word of mouth sales and increase basket value (or the cost of items in a typical customer purchase).
If those milestones sound like something your business could use, here's a step-by-step guide to making a Gilt-style programme work for you.
Start the Problem
Before they could solve the dipping-sales issues, Gilt-ers needed to understand what was actually happening.
There were two primary culprits:
Overextension

 of the brand

Poor customer retention
Let's talk about both.
Starting in 2010, Gilt ventured into full-price items in retail, travel and foods, creating new sub-brands for each. They soon discovered that spreading their wings wasn't such a great idea.
When overall sales started to drop off, Gilt leaders knew something had to change.
First order of business?
Drop the extra dragging them down.
So long, full-price brands.
But waving goodbye to high-dollar extras alone wasn't enough. Gilt still needed to capture and retain customers.
Turns out, keeping customers is particularly difficult for retailers using the flash-sale model.
Customers do love a discount. I mean, really love a discount. In fact, coupons and vouchers, for example, can even cause the increase of oxytocin levels in the brain.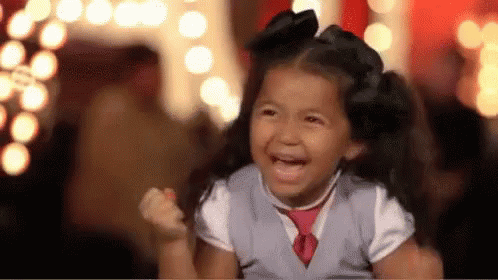 But here's the rub.
Retention Science reports that while sites may be able to induce a sale with deep discounts, they will struggle more to retain customers, finding that 93.8% of customers who make a flash-sale purchase fail to make another purchase from the same site within a six month period.
93.8%? That's pretty much everybody. And no business can survive on the 6.2%.
Enter the loyalty programme.
Your key takeaway: Before starting your referral program, clearly define your problem; know what you're trying to solve. Even though a referral programme helped Gilt, gaining new customers wouldn't have gotten them over the sales slump.
If they didn't also handle how their brand was brought over-extended, they would likely have not been able to stay afloat.
Critically consider the issue (or issues) that may be standing in the way of your success before you proceed with planning your program. A programme is only as successful as its foundation.
Don't Forget Customer 
Loyalty
Participants in this dual-purpose programme, called the "Gilt Insider" programme, can earn points by spending money on Gilt or referring fashion-loving friends.
They can also decide how they use their points, making rewards less one-size-fits-all and more tailored—just like the fashion brands they are offering for sale on the site.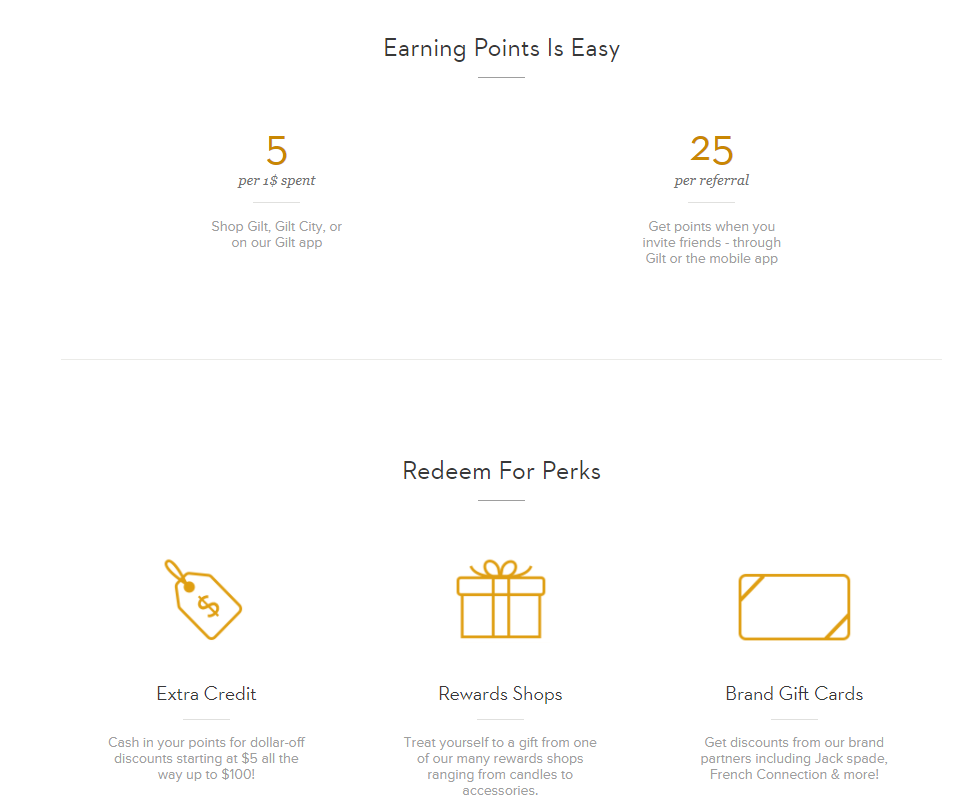 With an ongoing rewards-for-referrals model, Gilt can constantly capture referrals, even from the customers who have recently become aware of the brand. More importantly, Gilt retains their formerly one-and-done customers as they keep coming back to spend their points exclusively at Gilt.
To help customers see how they could use their points, Gilt built a beautiful explainer page.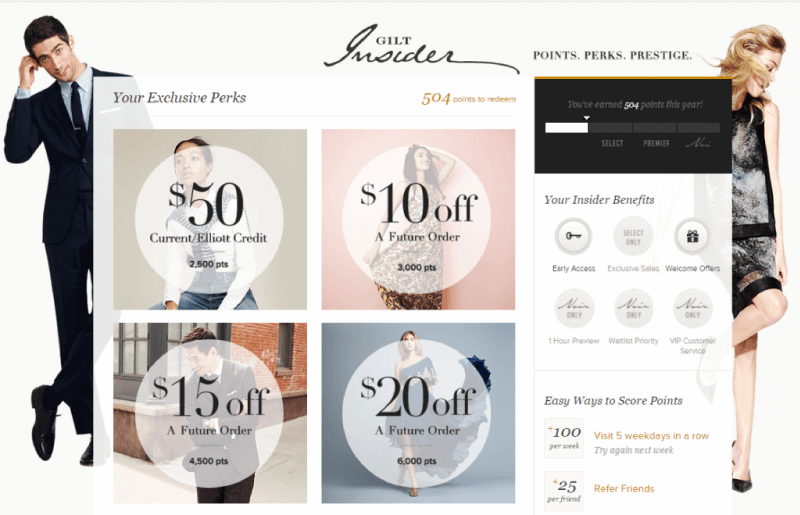 This page shows customers how they can spend their points and earn more. Want to save $20? Start referring your friends, and you'll get there.
Your key takeaway: Getting new referrals is important, but keeping your existing customers is as wise as it is cost effective. With average customer acquisition costs ranging from $7 to $315, depending on the industry, working to maintain your existing bank of customers is costly. By giving your most dedicated customers a programme that rewards…and rewards…and rewards…you can get your customers to stick around (and buy more).
Encourage Customers to Act Now and Again
Gilt's success depends not only on recruiting new customers but also on doing something that flash-sale retailers are notoriously bad at—getting customers to come back often.
To dissuade customers from going months and months between purchases, Gilt set a relatively short expiration date on their points—six months.
To maintain their points balances, Gilt Insiders must make a purchase from Gilt at least once every six months.
If a customer doesn't make a purchase, his or her entire points balance will expire. The prospect of losing not just some, but all, points is enough to encourage many participants to make a purchase.
And, of course, Gilt doesn't expire these points without warning. They send several, spaced reminder emails to give customers a heads up and encourage them to make that points-saving purchase.
Though some would consider selecting a relatively short six-month window risky, with clear reminders, Gilt continues to find success with this model.  
Your key takeaway: While most loyalty programme experts agree that having a point expiration is an important motivator to making a purchase, the debate remains regarding the ideal term. Your programme's mission is to give customers and potential customers a reason to act now.
Whether you use expiring points or limited time referral offers, you can benefit from forcing customers to stop pondering the purchase and just buy already. 
Consider Making it
 Exclusive
As Gilt Insider customers gather points, they also climb levels within this program.
Developing a tiered program, with enticing benefits on each level, adds an element of exclusivity.
Depending on the number of points they earn, Gilt Insider programme participants can climb to Select, Premiere or Noir tiers. Each tier offers its own exclusive benefits, with the most sought-after reserved for Noir members.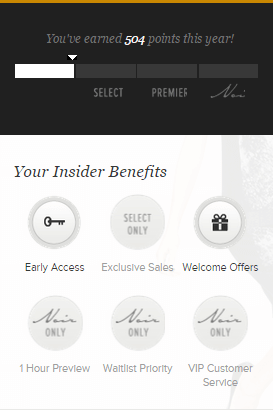 Noir members enjoy waitlist preference and get a 1-hour preview of new items added to the site—a substantial lead on other competitive flash sale shoppers chomping at the bit.
Because tier status is re-evaluated annually, customers have yet another reason to keep on referring and spending, fuelling the continued success of the programme and, by connection, the continued success of Gilt.
Your key takeaway: By providing exclusive access, Gilt taps into customers fear of missing out (FOMO) and creates a sense of urgency. Offering something to an elite group of buyers makes other customers aspire to be one of these high rollers. And, if they have enough aspiration, they may just make the purchases necessary to get there.
So, do you want to create a referral program similar to Gilt? We've got you covered.
This template is inspired by Gilt and it's the best way to let your store visitors refer their friends.
It's that simple!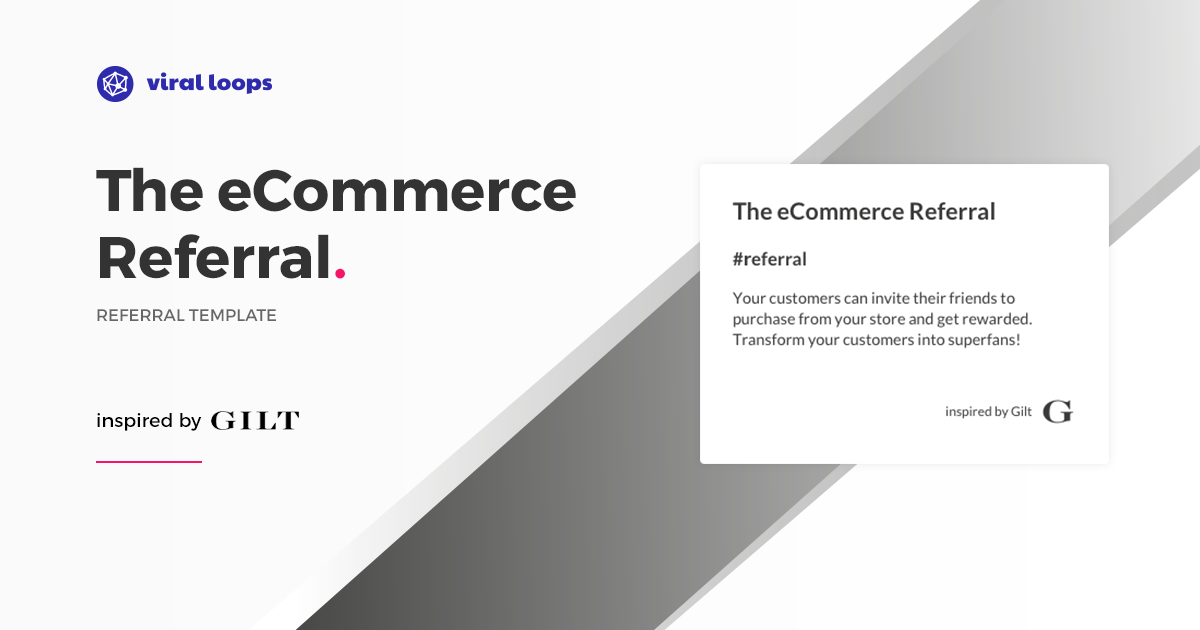 In case you're interested to launch a referral program like Gilt, we have your back! Save yourself some time.
Cheers