We all remember the time back in 2011 when Nyan Cat, invaded the cyberspace and went VIRAL.
I remember myself just staring at it, wondering WTF I was watching. People posting the 10+ hours of Nyan Cat was my nightmare.
It was the most annoying shit around, but it became viral in no time. The question here is not why?
The right question is, CAN I DO THE SAME FOR MY PRODUCT?
What if I told you that you could do the same with a little something called Referral programs.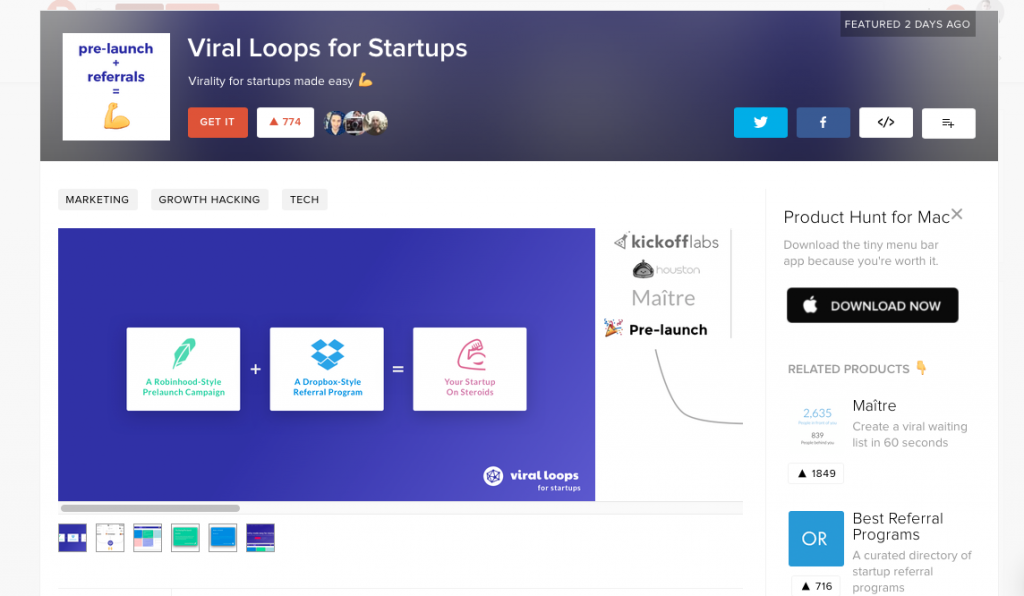 I think it was about time with the success of Viral Loops on Product Hunt the other day
All the people here at the office would love to pitch in and share with you the referral magic and get you into the frenzy.
Here is what we will go through today:
My question now is "Is the friend list of your customers ready for the ultimate spamming from their referral obsessed friends?"
What are Referral Programs?

I think the gist of it is something that I read a while back on this elaboration on referral programs by Referral SaaSquatch.
A referral program is any systematic way that your company encourages people to tell other people about your product or service.
Although my teachers at Uni told me that one of the biggest mistakes I could do in my life is use Wikipedia as a source, I would definitely add a line from its definition which says:
Such referrals often happen spontaneously but businesses can influence this through appropriate strategies.
And that is what we try to do here.
Top examples that immediately pop up in my mind: Dropbox & Airbnb.

The concept with Dropbox is simple. You invite friends and you can get bonus space up to 16GB.
But why is this move considered one of the best referral campaigns up to this day?
Dropbox found a repeatable process
Dropbox went from 100,000 to 4,000,000 users in 15 months.
Referred customers proved to be more loyal
[clickToTweet tweet="According to @rewardstream 84% of people trust "Recommendations from people they know"" quote="According to @rewardstream 84% of people trust "Recommendations from people they know""]

You can see a lot of similarities in the case of Airbnb as well.
The situation once again is a win-win for both the referrer and the referee.
I wouldn't want to bore you with any more statistics or experts opinions for this section, but would you say for the opinion of a happy customer?
So there is this awesome guy Fred Perrota, who accumulated $1,850 through Airbnb referrals. He took referral programs to a whole new level and even has some tips on how to nail it.
Just imagine how hyped he was to see this through and not to mention all the people he actually brought into the customer base of Airbnb. Holy sssshhhhh*t!
Referral Fundamentals

There are some basic rules that every Referral junkie out there should keep in mind if they aim for Dropbox-like success.
V – ery simple for everyone to understand
I – ncentivise enough the participants
R – ewards need to be organic and relevant to the business
A – ttribution need to be given real time and after specific business events
L – anding page to Explain concept and express interest to participate
See what I did there?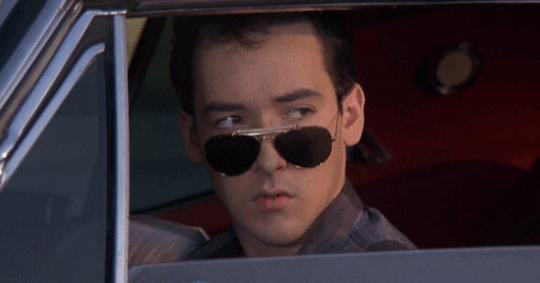 Why do I need one?

There are three main reasons why you need a referral campaign:
Cheapest customer acquisition method
Better Customers
FUN
GUYS, I TELL YOU, THIS IS INSANE. And if do not trust me (how dare you, on my own blog?) then how about Tony Mariotti, COO – Friendbuy:
Referral programs average 'single digit CPAs.' That is to say, you should see your cost per acquisition no more than $10 per new customer.
Also keep in mind that:
[clickToTweet tweet="The LifeTime Value of a new referral customer is 16% higher – Wharton School of Business" quote="The LifeTime Value of a new referral customer is 16% higher – Wharton School of Business"]
Last but not least, between me and you I know that marketing can be a pain in the ass. I think this is pretty much the quote that I start half of my articles with.
Referral campaigns are one of these chances that you are given to let loose & have fun. The face of our team each time we launch a campaign and the metrics skyrocket, is truly priceless.
I truly believe that referral programs are a marketing move that really quickly pays off, if you do your shit right *cough*
What kind of programs should I implement?

That depends on of the referral you want to implement. You may select between an altruistic approach (when the referee will win) or an egoistic approach (when you will win, and the referee may get the job etc).
Experiment a little bit, or even A/B test if you have the convenience to do so.
Better than just describing, I thought it would be awesome to show you. Here are the type of Referrals you could set up with Viral Loops.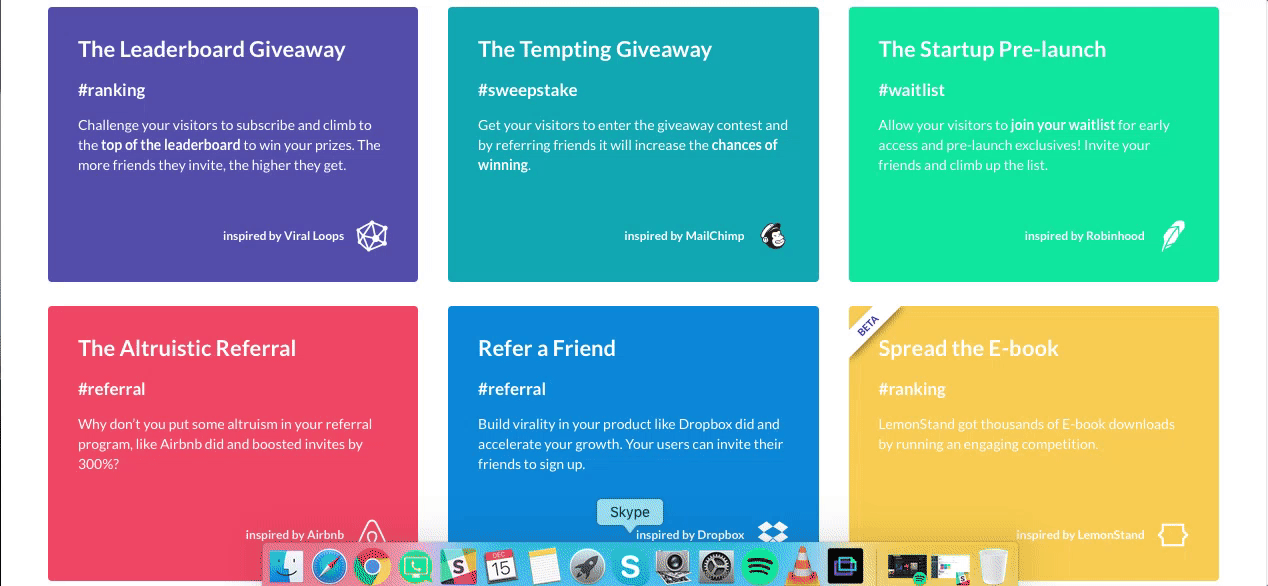 What kind of rewards should I pick?

That's related to your business but try to give something that is related to your industry or job. This is called: Organic reward. Avoid giving gadgets or non-organic gifts that will attract users that are not interested in your job. Rewards may be:
Discount coupon
Points
Cashback
Percentage of Discount
etc
What's the math behind my rewards?
Do not panic with the math thingy, please.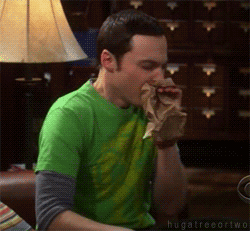 Just keep it together damn it and pay attention.
Before been able to propose a referral concept we have to analyze the CPA of the specific action. Thus, what's the CPA (cost per acquisition), thus how much does it cost us to onboard a customer?
This formula has the following parameters
TOTAL COST OF PPC / TOTAL NUMBER OF CUSTOMERS
Total cost of PPC:
Paid budget: $2793
Paid PPC Services/Consulting: 249 + 399 + 119 = $767
Total cost: $3,063.5
Total Number of Customers booked: 29
Based on the formula above: CPA is $3,063.5 / 29 = 105$
How to describe my Referral programs?

This, in other words, could be, how should I describe my landing page?
The answer is pretty simple. As simple as you can. You have to make them do something. Good visuals & simplistic mechanism.
Your copy should be as catchy and short as possible. Be clear about what you want them to do and also what is in it for them. Make sure that at the end of that user journey there is a super duper CTA, waiting to be pressed.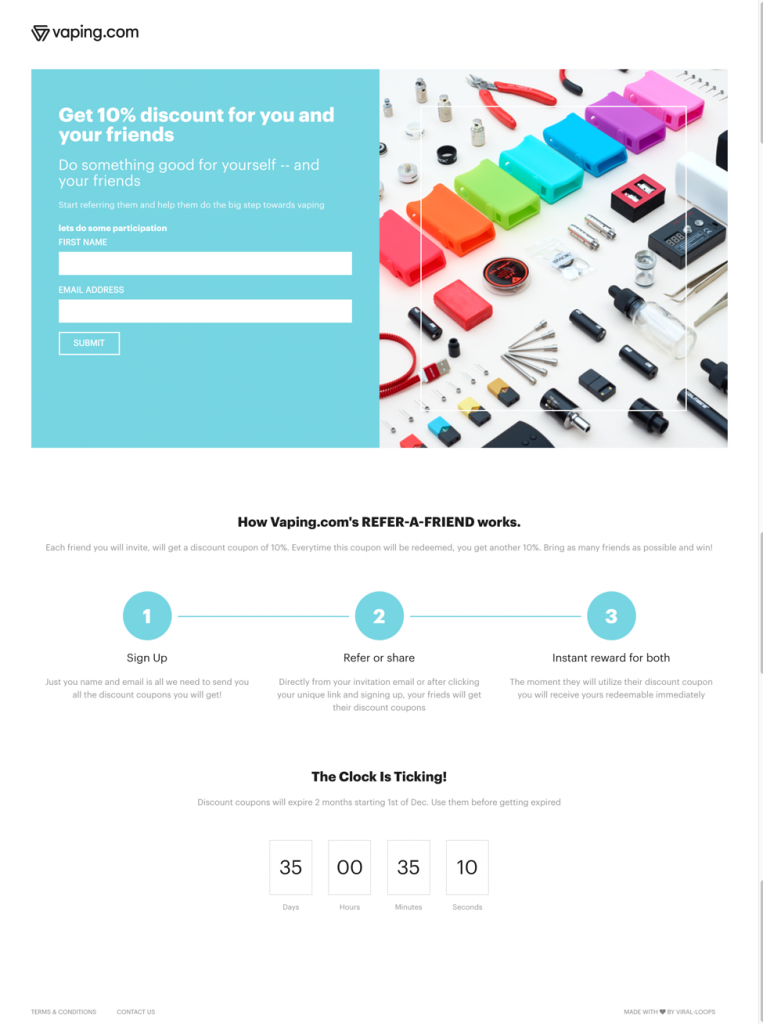 How to promote my Referral programs?

On site via widgets
Off-site via beamers
Paid ads
Social Media
Email Marketing
As you can see there is not a big difference between the steps you would take for any other promotional campaign and this one. What I would suggest is to focus during the period of the competition on boosting your promotion.
You have to clear right off the bat your Referral program SMART GOALS.
If you set the right goals then the whole promotion will be effortlessly successful.
A little something before we close this section:
Do I need any lawyer to fix my terms and Conditions?
No, you can use the clauses below that will cover your needs. Replace the text in brackets […] and you are ready to go. Referral Program – Terms & Conditions [PDF]
Tips to get you cracking

I would really love to close this article with two crucial tips. We will continue next week for more in-depth tips and tricks but for now keep this in mind.
Use a time counter to set the sense of urgency.
User a quota… eg. Refer-your-friends and get one of the 10 available coupons. 9 left etc.
The urgency is really important. It is like Uni & assignments. Do not even get me started on this one. The deadline always brings the most productive self out of me, especially if it is like a day away *cough*
What is with me today, a lot of coughing.
Anyway, when it comes to customers, the urgency will bring forward the need to fulfill the competition terms as soon as possible.
Let's Wrap it up folks
I think that is enough for a day, especially for people just learning about the magical world of referral programs.
To be honest I do not think that we are talking about a difficult process and that referrals should be an indispensable part of any marketing strategy.
Even if someone can not sustain it for a long period of time, a special one thing only would not be a bad idea as well.
You boost customer acquisition, revenue & awareness. What else could you ask for?
I think it would be good to stick with the whole viral marketing theme for a couple of weeks and dive a little bit deeper into the subject.
As always l am open to your feedback, opinions and anything else that might cross your mind. NO I AM NOT GIVING YOU MY PHONE NUMBER.
CHEERS & CHAO!