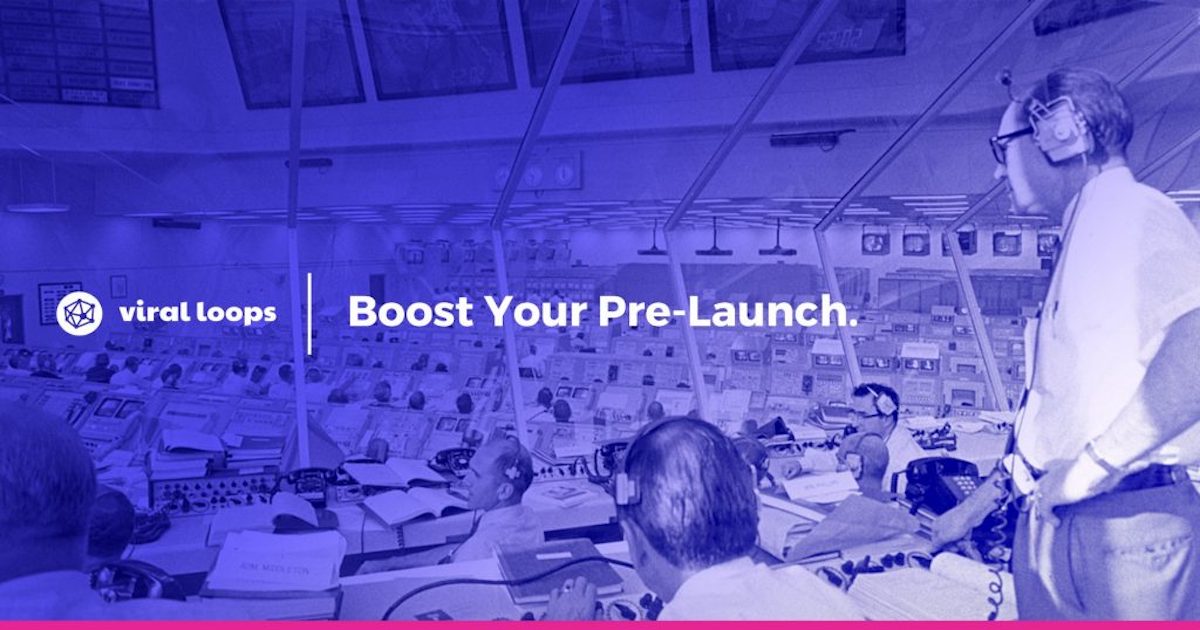 The mistake
Build a product. Promote it. Sit back and make money, right?
Nope. It doesn't work that way.
Have you ever wondered how some companies get a ton of traffic and tons of new users day in, day out?
It's okay, you are not alone, and there is nothing wrong with you. Everyone' wondering the same thing!
What you need to do is learn the necessary skills to not only create a great product but also market it like a pro.
So here are some of the most successful tactics out there, we like to call them launch standards. To make this very easy to read we've created a list for you, below.
1. Build a pre-launch landing page
A landing page is the image of your product to the world. It can help you deliver the right message to the right audience.
In general, you should be thinking about growth before you even launch your product. That's why, you should have a place where you can get users to sign up for exclusives e.g. early access, special offer, gifts etc.
Some quick wins for your pre-launch landing page are:

-Have a clear Value Proposition of your product

-Have CTA(CallsToAction) in several places in your page. (don't overdo it) Ideally in top section and at the bottom of your page.

-Include a fun and descriptive video or an image to keep your page sexy
Below is Robinhood's landing page, when they where doing their pre-launch campaign. They gathered over a million pre-launch users.
Robinhood had one of the most successful prelaunch campaigns.
If you want a Robinhood-style pre-launch campaign, join Viral Loops today!
2. Run a pre-launch campaign get more leads with a viral boost.
In that pre-launch stage, all you need is to get emails, as many emails as you can. Get people to love you. ❤️
Turn early-visitors into advocates of your product. When someone visits your website she can join a wait list or a give-away where she can get early access if she refers her friends.
In Viral Loops we offer a Robinhood-style pre-launch template to run a proven prelaunch campaign. You're ready to go in seconds.😉
3. Boost traffic with ads
This is probably the most scalable and the easiest way to test different campaigns and get immediate results.
It's necessary to run campaigns on paid channels because they're highly customizable and you can easily target and test specific groups.
Facebook is a great solution if you want something cheap, with high targeting options and quick results.
You can use AdEspresso to easily create your Facebook ads and save a ton of time in creating variations the traditional way.
4. Have a banner with every important referral page
Customize your landing page by adding welcoming banners to users from a range of referral sources.
Some great tools to use are Introbar and Appocalypsis.
5. Submit your startup (PH, HN, Betalist)
There are several websites where you can expose your startup and build backlinks. Have you tried Product Hunt? Betalist? Hacker News?
You can take a look at this list, which has all the necessary communities to list your startup.
If you don't have time to submit your startup, you can have a look at this marketing tool, which helps you submit your information to startup directories, review sites, and communities
6. Build/engage with a community
One of the cheapest ways to create momentum for your product is to build a community around your startup.
A community is much more than a one-time marketing campaign, and can help you throughout your company's life cycle if you take the time to grow it right.
You can create a Slack community, you can have a look at Buffer's approach on how to create one.
Here's a great guide for building awesome communities, created by Sacha Greif.
7. Building Marketing Into Your Product
"Marketing is for companies with sucky products"- Fred Wilson, VC
Dropbox, Hotmail, Eventbrite, Mailbox, and Snapchat acquired tons of millions of users with almost no money spent on marketing. They just built virality into their product.
A startup's ability to go viral depends on two variables: time, and the 'viral coefficient' i.e. the number of new users each user generates.
The graph below illustrates startup growth at different rates based on different viral coefficients. Let's say that the Y-axis represents your number of user signups, and the X-axis represents time.
If your viral coefficient is 1.0 (each user generates one new user), you will achieve linear growth, assuming you retain your users. If you have a viral coefficient above 1.1, you will achieve exponential growth as illustrated by all of the lines above the lower green line.
With Viral Loops and our battle-tested referral templates you can build virality into your product like Dropbox and Airbnb.
8/9/10. Team Team Team
Team is probably the most important aspect of a successful startup. No matter what idea you want to fund, big or small, working with a team gives you the opportunity to multiply your network, divide and conquer tasks, focus on your areas of expertise and make your campaign the strongest it can be.
Your teammates can be friends, family members, colleagues — anyone that you trust to help make your vision become a reality.
That's all for now! Subscribe to be updated with our latest content.
Liked it? Please share ❤ to let us know.
Also, we'd love to get your feedback. Leave a response!
Want to run a Pre-launch campaign? Join Viral Loops now and use our pre-launch template, inspired by Robinhood!