The battle of search engine rankings.
A never-ending story, right?
The fact that you clicked the link that got you in this article, means that you already know why you need SEO to drive traffic to your ecommerce store.
BTW if you're more into watching videos than reading an article, we also made a step-by-step video, that includes all the things you're going to read below.
You know that you need to rank as high as possible in order to grab the maximum amount of clicks, increasing your chances to make more sales.
Ecommerce SEO is difficult and there's a lot you need to do right to make your website stand out in Google's search results, as Matthew Woodward states in his Ultimate Guide to SEO.
As you probably know, keywords are one of the cornerstones of search engine optimization for an ecommerce store as it's closely related to the search queries that your customers use in order to discover new products.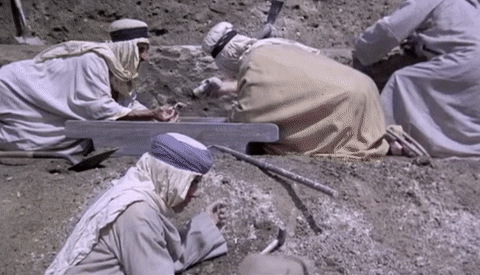 In this article, I'll give you a top-to-bottom approach to ecommerce SEO, from ranking and keyword factors to conducting a smart keyword research using free and paid tools.
If you want, you can jump straight to the Keyword research for ecommerce part.
Fasten your seatbelts, 'cause we're about to start.
How do search engines rank your ecommerce store?
There is much speculation as to how a search engine- like Google, ranks an ecommerce store.
But we don't really like to work based on speculation, don't we?
Let's see what we know for sure. There are 4 known ranking factors:
Domain authority.

Product page structure.

Site architecture.

URL structure.
Domain authority.
In very few words, domain authority is kinda a credibility score for your ecommerce store. The higher your credibility, the easier to rank in search results.
To translate it in real life, ask yourself a question:
"What movie would you pay to watch in the cinema, without reading anything about it?"
A Stanley Kubrick film (r.i.p. you genius).

The debut feature film of a new director.
Authority drives attention.
But domain authority has nothing to do with keywords- at least not directly. It's something you build over time and you need patience, a lot of great content, and even more people linking to that content.
Product page structure.
Now we're talking.
Your product pages do not only contribute to converting visitors into customers, but they are also a great place to incorporate your keywords into your game.
Let's see some places on a product's page where your keywords might fit:
Product page title.

Product description.

Product image alt-tags.
There are many reasons that products on Amazon rank so high in search engine results, and the product page structure is one of them.
Let's have a look: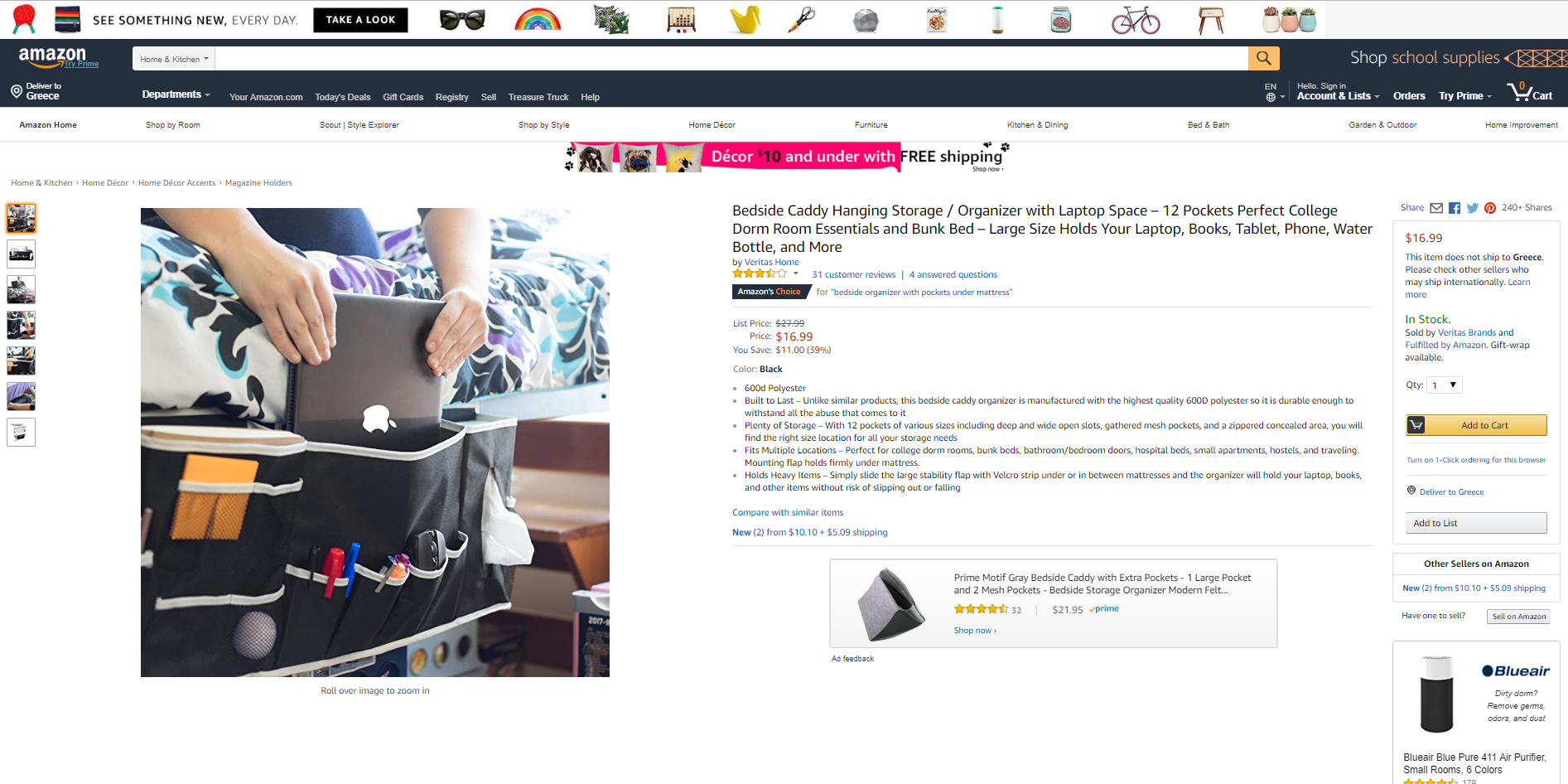 As you can see, the product's title is optimized for more than 1 keyword. In this specific example we have keywords like:
Bedside Hanging Storage.

Organizer with Laptop Space.

Dorm Room Essentials.
In the description, the seller goes beyond keywords and provides the essential info about the product, such as the color, material, amount of storage space, durability, etc.
In addition, there are rich snippets for rating the item and reviews. Those things, apart from improving the shopping experience, also help search engines to rank the product itself.
The number of photos also provide an excellent opportunity to use your keywords. The more photos of a product with keywords incorporated, the more chances you have to appear on the image search result.

If you're interested to learn more about product page SEO, Search Engine Journal has an amazing article on their blog.
Site architecture & URL structure.
This sounds more complicated than it actually is.
To put it simply, your site's ecommerce site's architecture and URL structure is the way that visitors and search engines navigate through your store, respectively.
Let's see the basic elements of an ecommerce site's architecture. You have:
Main menu.

Secondary menus.

Search bar.

Homepage functions.
Asos is one of my favorite place to buy clothing online, and their site's architecture is epic.
This is how their homepage, for men's clothing, looks like: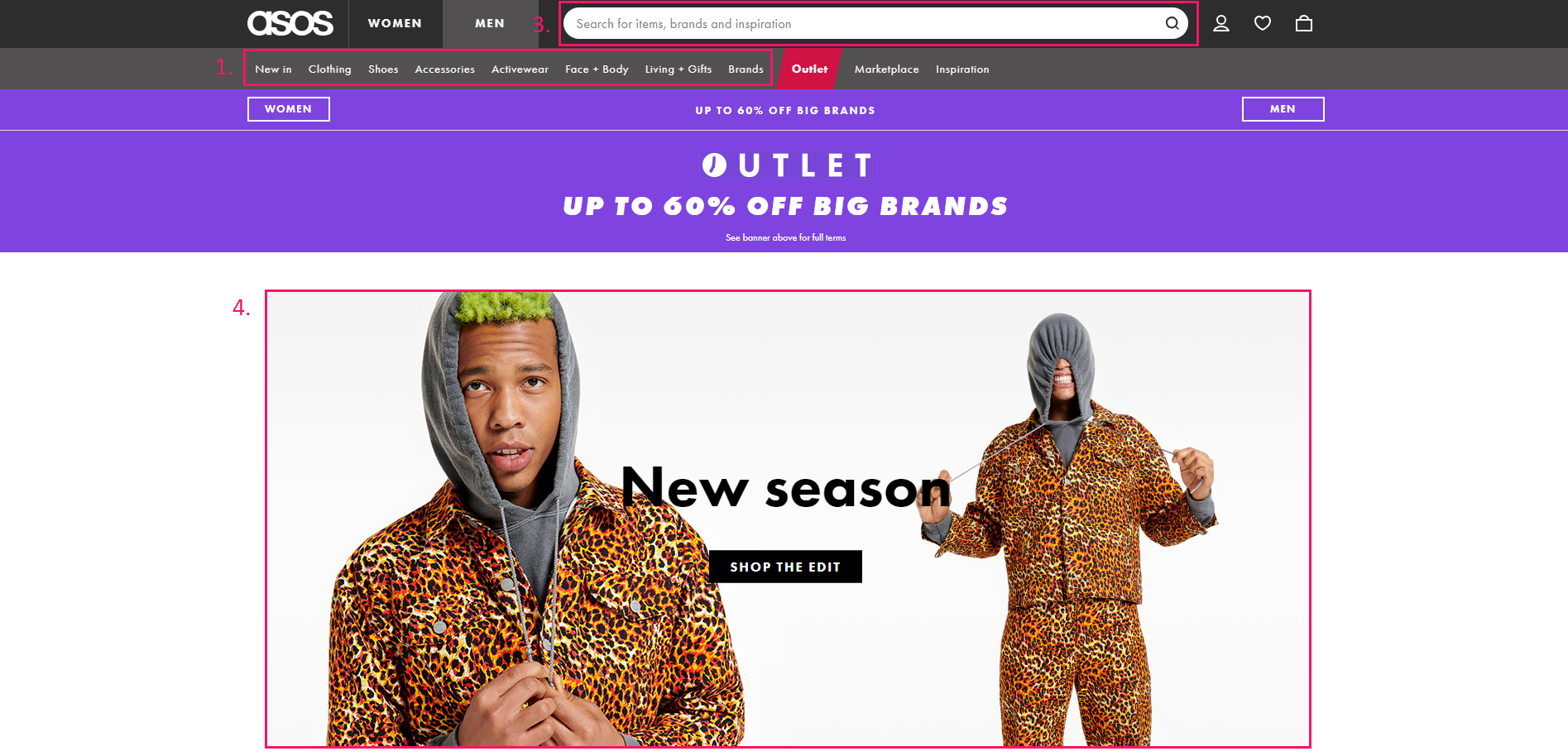 And this is how one of their secondary menus, looks like: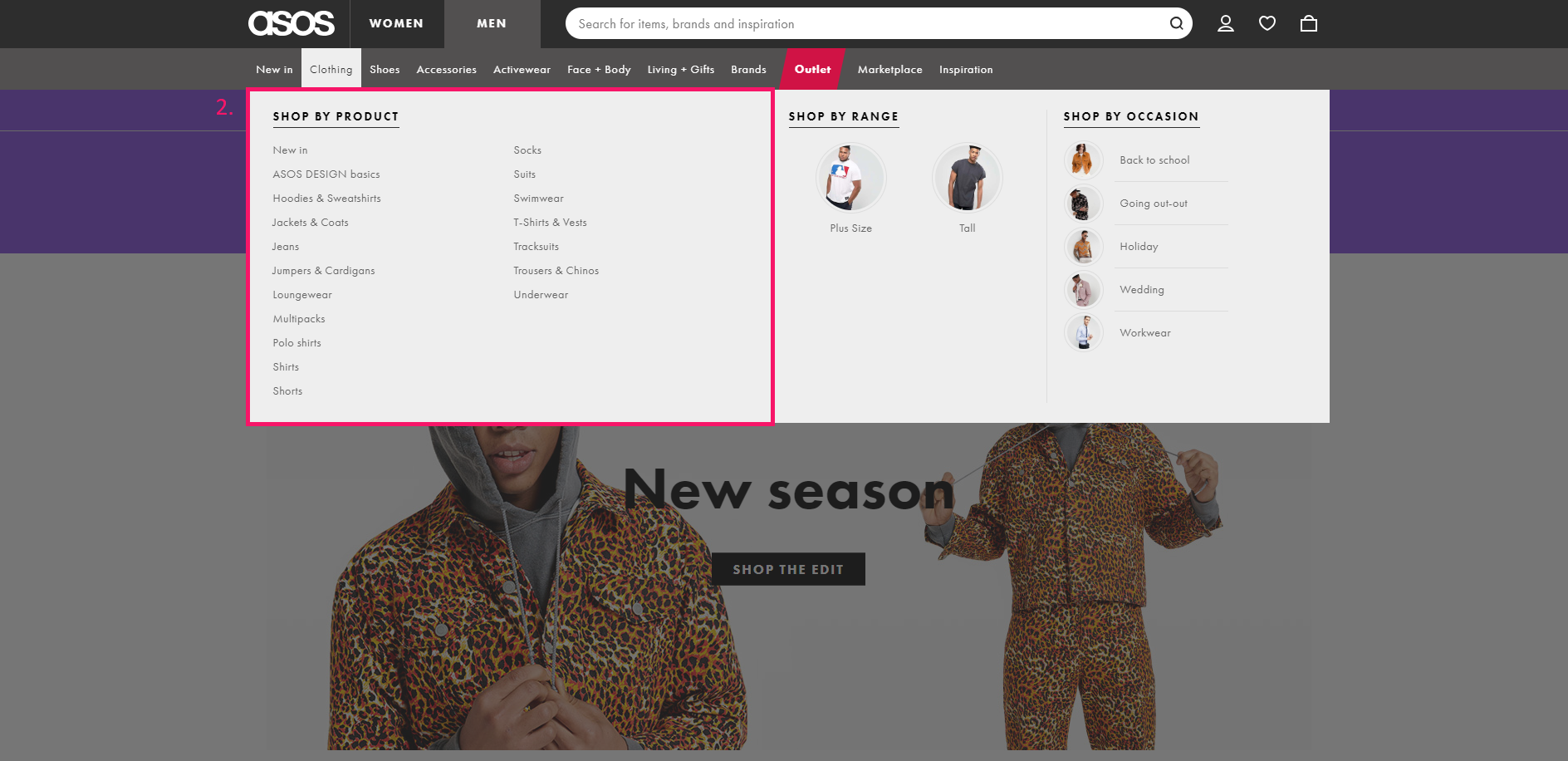 The menus of your ecommerce store offer an opportunity to use your main keywords in order to navigate visitors deeper in your store.
The further down your visitors go, the more long-tail your keywords can get.
"But what do those things have to do with the way that a search engine ranks my products?"
That's where your URL structure comes into play.
You see, you should structure your URLs using a logical approach. Most of the time, your site's architecture will be your best mate.
e.g.
If you choose in Asos' secondary menu that you're looking for men's loungewear, this is what the URL looks like:

The main category is "men", and the secondary category is "loungewear", and they made sure to include this information in their link.
If you want to learn more about the SEO aspect of site architecture, make sure to check these amazing sources:
What makes a keyword great for your ecommerce store?
Is there something like a bad or a good keyword?
NO.
Instead of thinking in terms of good/bad, you should think in terms of right/wrong.
So, how do you identify the right kind of keywords, and how do you get rid of the wrong ones?
These are some keyword factors that you should definitely keep an eye on:
Search volume.

Buyer intent.

Relevance.

Competition.
The search volume of a keyword is pretty much what the name gives away; it expresses how many times, each month, are searching for the particular keyword.
The more people search for a keyword, the more the potential traffic you might get from a search.
You should keep in mind that keywords with a high search volume are more difficult to rank for, as the competition for such keywords is usually bigger.
You might notice that if you start building longer keywords, the search volume will decrease. That's not essentially bad, as long-tail keywords are easier to rank for and they have a 2.5X bigger ROI than head keywords.
Building keywords based on the buyer intent affects the way that you target your potential customers. Instead of focusing on how many people are searching for a specific product, you are searching for keywords that have to do with the stage that a customer is on their journey towards a purchase.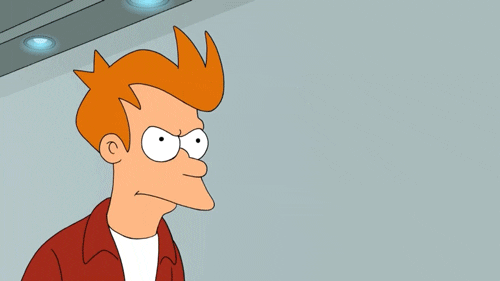 For example, let's say that you are trying to sell a Sony a6300 mirrorless camera. This particular piece of photography equipment comes in a very friendly price (considering its capabilities), which makes it a great choice for someone that's on a budget.
So you could target the following long-tail keywords:
"best cameras under $1000"

"Best mirrorless cameras on a budget"
Of course, you can't target those keywords directly for your product, but you can craft content that answers your potential customers' questions and try to make an indirect sale.
If you want to learn more about keywords based on buyer intent, there are some amazing articles about it:
If your intention is to build keywords for specific product pages, you should do it based on keyword relevance.
In other words, you should search for keywords that are closely related to the product you are trying to sell, and optimize the products page for those keywords.
According to Pearanalytics, some of the best places to put your keywords are:
URL

H1 tag

Meta description

Title tag

Body content

Bold or italicized

Alt tags or image filenames
How to really conduct keyword research for your ecommerce store.
Since we covered the basics of SEO and how keywords work for ecommerce stores, it's time to take a look at how you can find those precious keywords.
Instead of just showing you which tools you might use to do so, I wanted to craft a workflow for you.
I'm gonna give you an approach that's both smart and time-efficient.
I also made a step-by-step video, that includes all the things you're going to read below:
Shall we begin?
Step 1: Make friends with Google Trends.
Even though Google Trends is by no means a real keyword research tool, it has one amazing ability:
It allows you to see how people are talking about whatever it is that you want to sell.
You can say one thing in a million ways, but your target audience seems to always prefer a specific choice of words.
Let's see how this works.
First, open Google Trends. Now it's time to search for the product you want to sell.
For the sake of the example, let's say that we are trying to sell "hemp oil".
The results come with an Interest over time diagram. I like to see how's the term performing in the last 5 years.
As you can see, the term "hemp oil" is rising in popularity- which is a very good thing, but the magic happens when you start comparing it to other terms.
Let's try "CBD oil".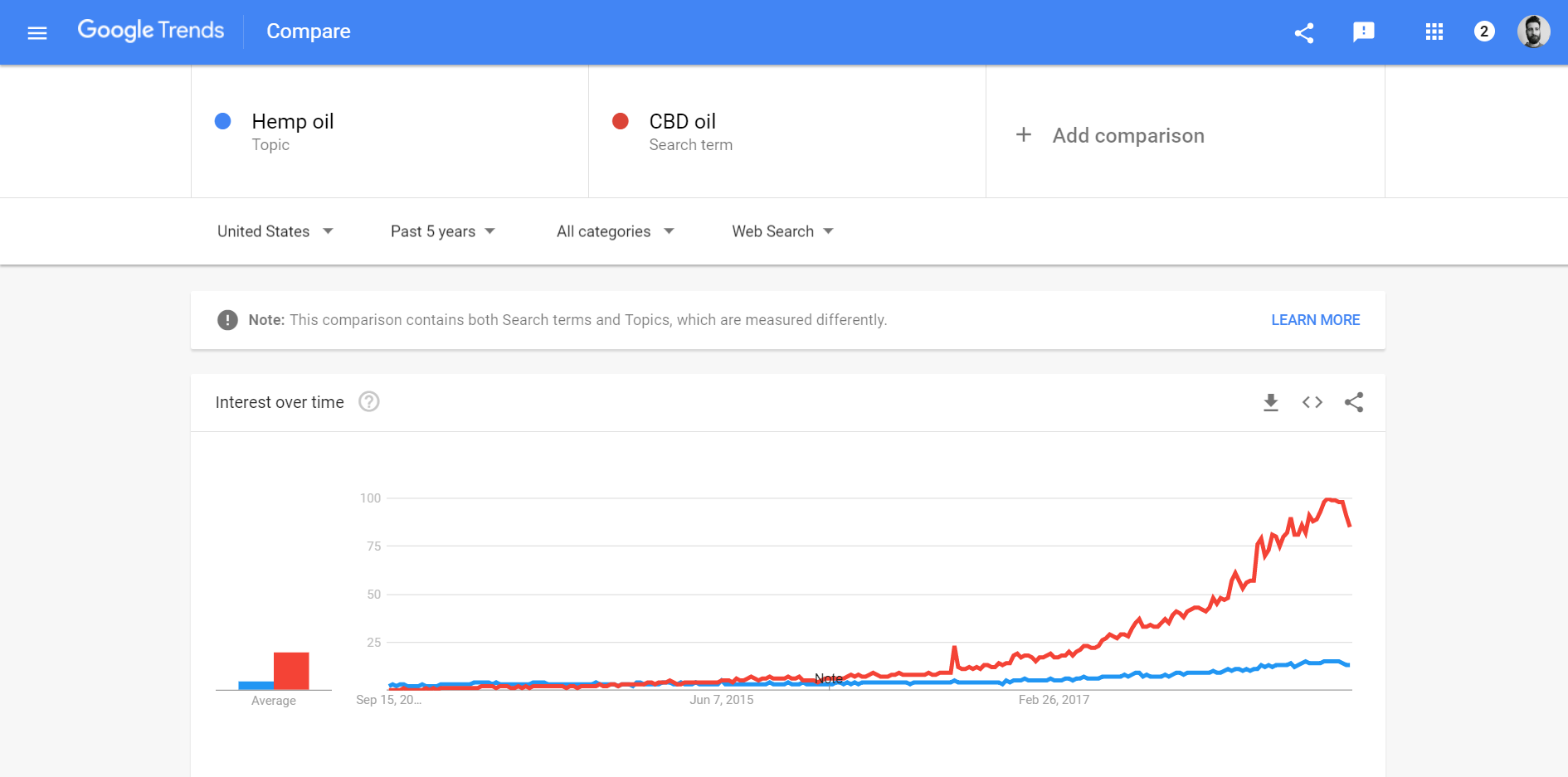 Wait, what?
"CBD oil" is murdering "hemp oil" when it comes to interest. That means that "CBD oil" is the best option you have in order to ride the wave.
Now if you scroll down a bit, you'll be introduced to some other results.
You have interest by region, related topics, and related queries. The 2 latter are the ones that really interest us.

In the related topics, the "Anxiety-Emotional disorder" thing really caught my eye. Let's keep it.
The related queries are of even bigger interest, as they can serve as the basis of our longer keywords.
Download both the 'Related Topics' and 'Related Queries'; we'll need them later.
Step 2: How do people present products on Amazon?
Similar to Google Trends, Amazon serves the opportunity to get insight into how others speak about products- whether they want to buy or sell them.
Open a tab on your browser and go to Amazon. Skip every purchase temptation that you may feel and enter "CBD oil" in the search bar.
The results are rather interesting.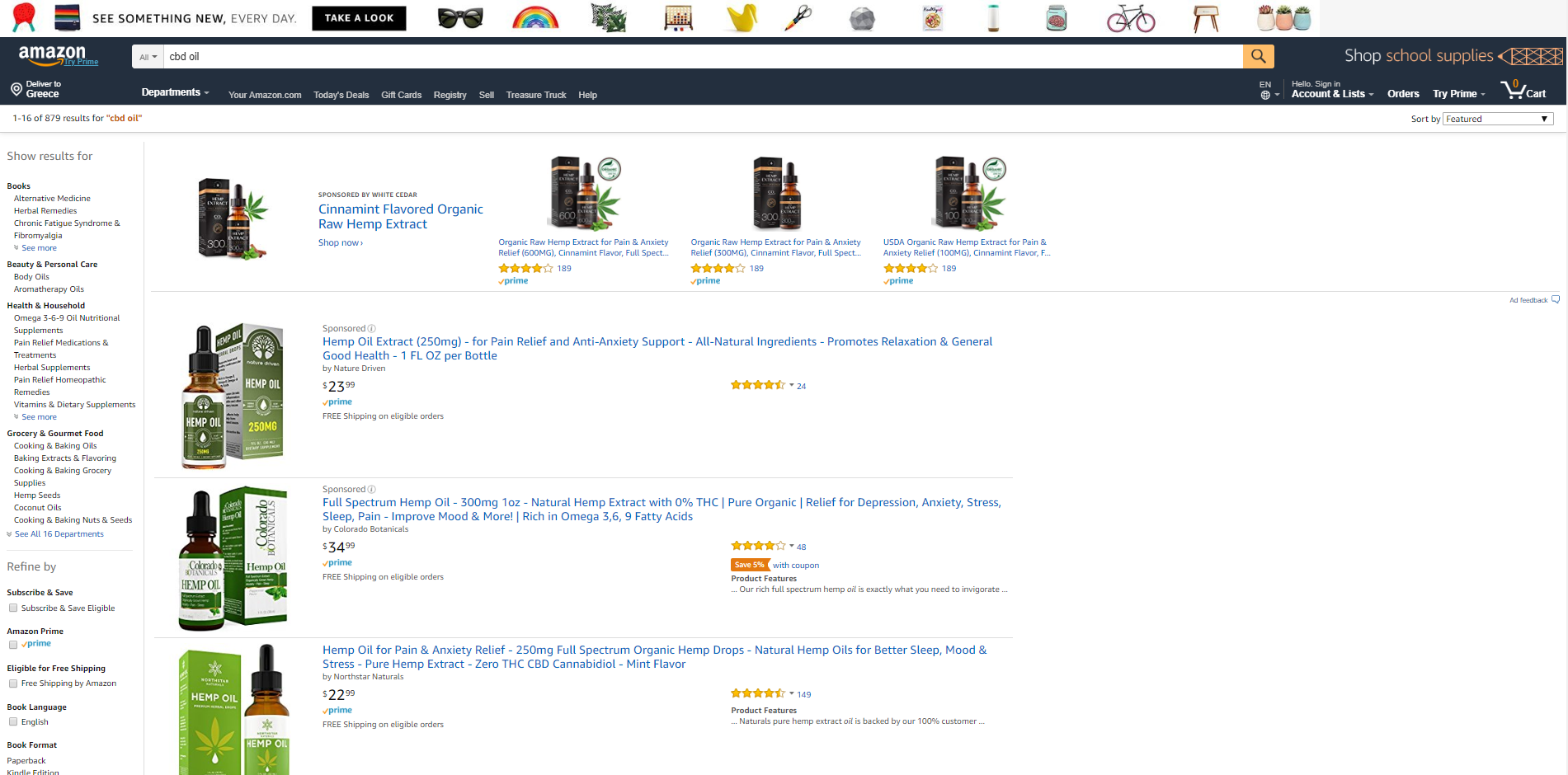 It seems like people like to sell our product by referring to it as "hemp oil". But what's truly interesting is how everyone is pointing out the mental health benefits of the product, in the product's title.
Remember how "Anxiety-Emotional disorder" was a related topic in Google Trends?
We have a pattern here!
So, whether you choose to call it "CBD" or "Hemp", you should focus on the benefits that your oil has to your customers' mental health.
⚡Pro Tip: Since you recognize that kind of pattern, you could head to Wikipedia and try to find other keywords or topics related to your pattern.
Keep that in mind when you're brainstorming your content ideas.
The first 2 steps will give you amazing insight, but it's time to get real about this keyword research.
By now you have an initial set of keywords and topics. I could put those keywords into Google's Keyword Tool, expand my initial list, sort it out by Search Volume/Relevancy/Competition/Commercial Intent and start crafting or optimizing my content.
But I will not do that. Why?
The keyword tool returns 1 result for my 2 main keywords: CBD oil & hemp oil.

Even if it brought more results, the numbers that Google provides for keywords, don't even touch reality if you're not running ad campaigns.
That's the reason I highly recommend- if you're serious about keyword research, to invest some money in an SEO tool.
My top 3 are:
In the last 2 years, I'm using Ahrefs for keyword research, and that's why I'll use it for these examples. (I don't have any kind of affiliation to Ahrefs)
Note that you can use ANY tool, as the process is more or less the same:
You open the tool.

You insert the desired keywords.

You export the suggestions.

You sort them out.

You craft or optimize the existing content for your products.
Step 3: Let's generate some keywords.
Login to your Ahrefs account, go to the Keyword Explorer tab and enter your desired keywords separated with commas.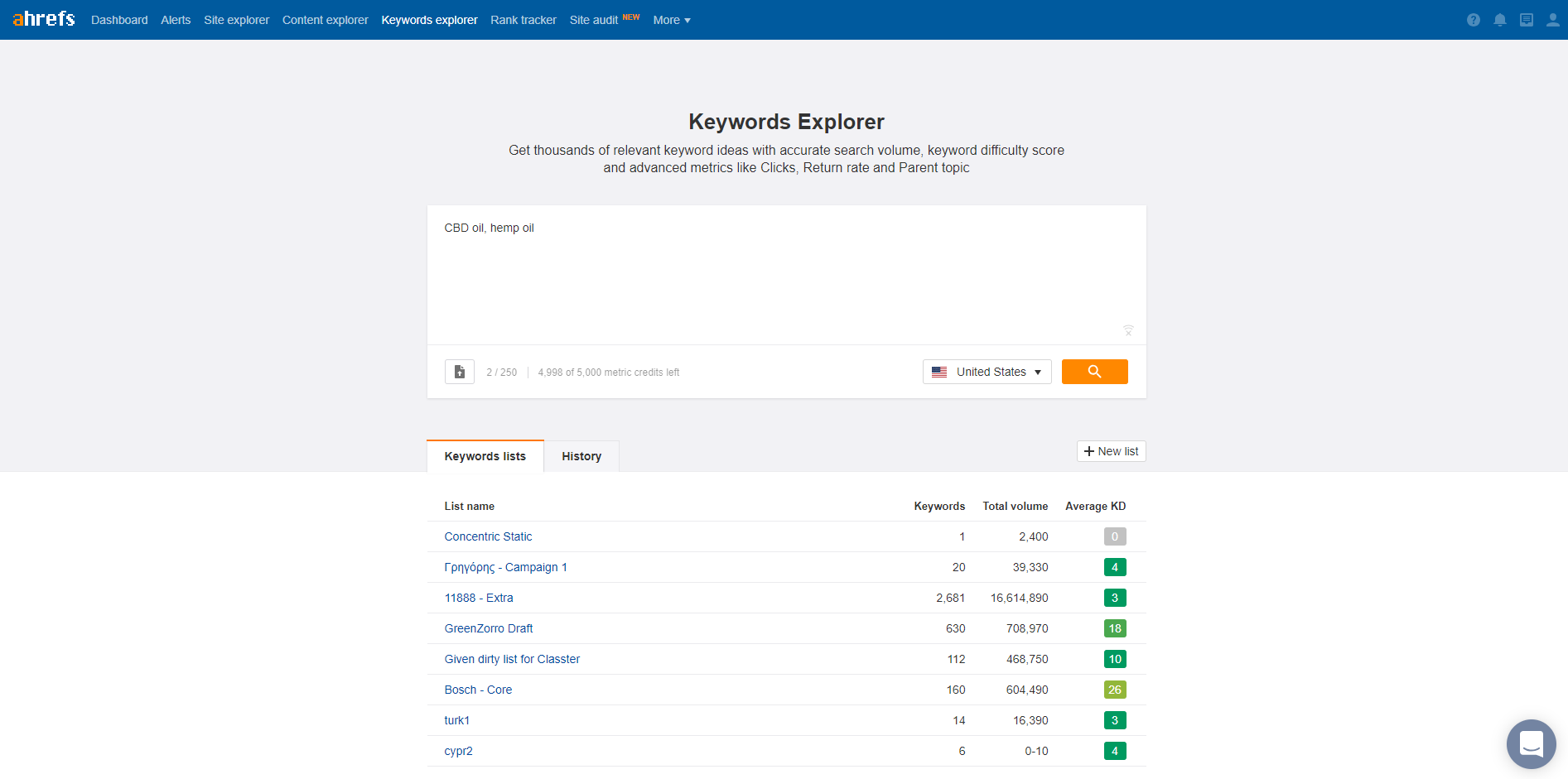 After you're redirected to the results, scroll down a bit, all the way to the Keyword Ideas section.

Do you see those "View all" buttons under each category?
Press them.
You'll get lists with some pretty amazing suggestions, which you'll download in order to sort them out later.
⚡Pro Tip: Select to show the results in ascending order for Keyword Difficulty (KD), and filter those results for keywords with a KD>2 and volume>1000.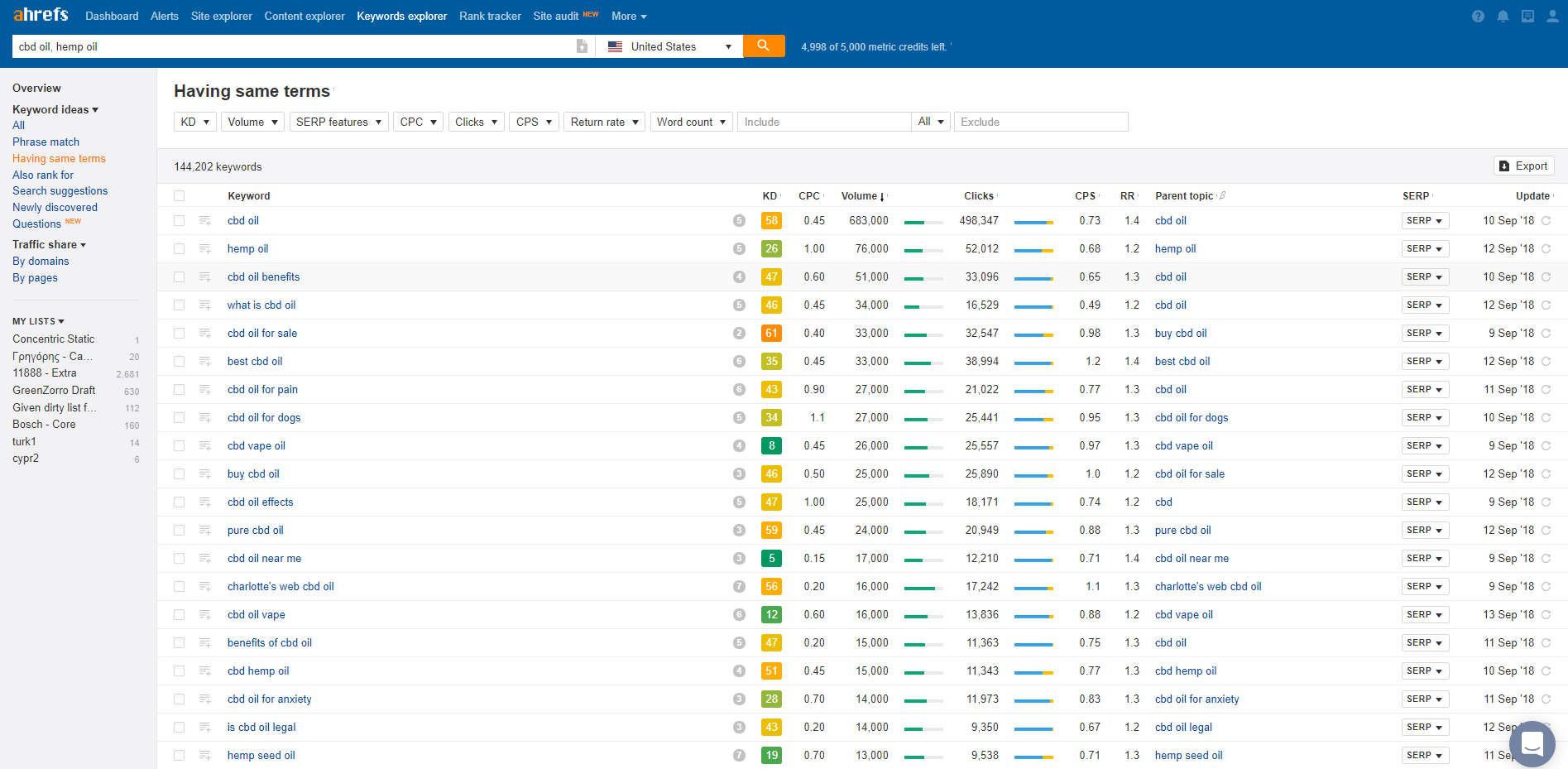 Step 4: I'm sorry, but you have to become a bit sneaky.
Competition is a great thing. It has been a drive, from our ancestors to us, from the dawn of civilization.
Yet, keeping an eye on our competition is considered taboo.
Well, it shouldn't be; because our competitors shape our actions towards the market thus, it shapes the market itself.
Enough with philosophy.
It's time to find which are the keywords that your competition ranks for, and take them for yourself.
Go to your Ahrefs account and search by using the domain of one of your competitors. Then go to the menu on the left sidebar and press the "organic keywords" tab.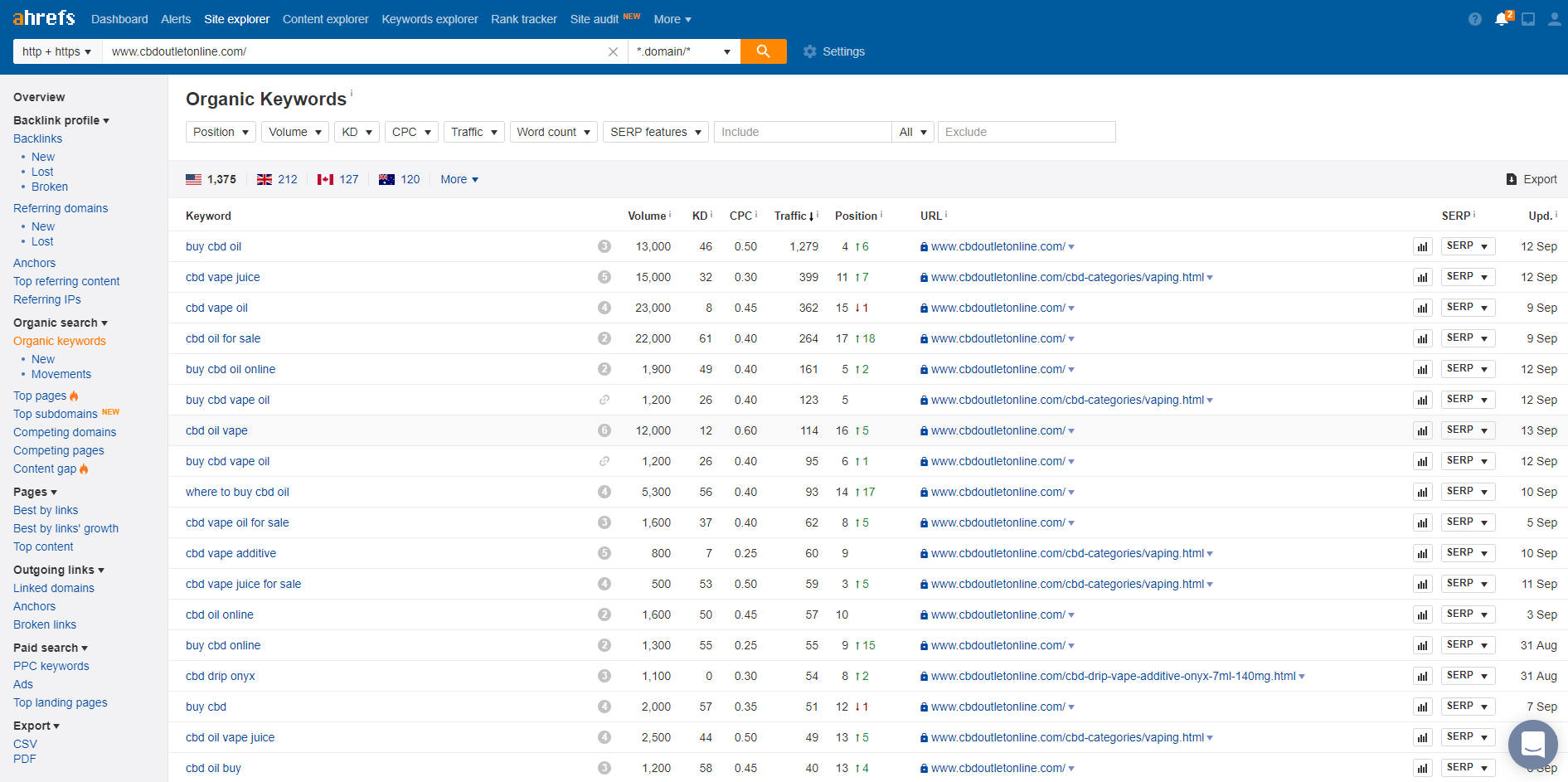 BOOM!
Another list of keywords. Sort them out by Keyword Difficulty, and export those as well.
Now, let's take this a step further. On the same left sidebar, press the "Competing domains" tab.
This will open a list with the domains that compete with the domain you entered in your search bar. As you can see in the image below, the results we get are separated into 4 segments:
Keywords unique to target.

Common keywords.

Common keywords %

Keywords unique to competitor.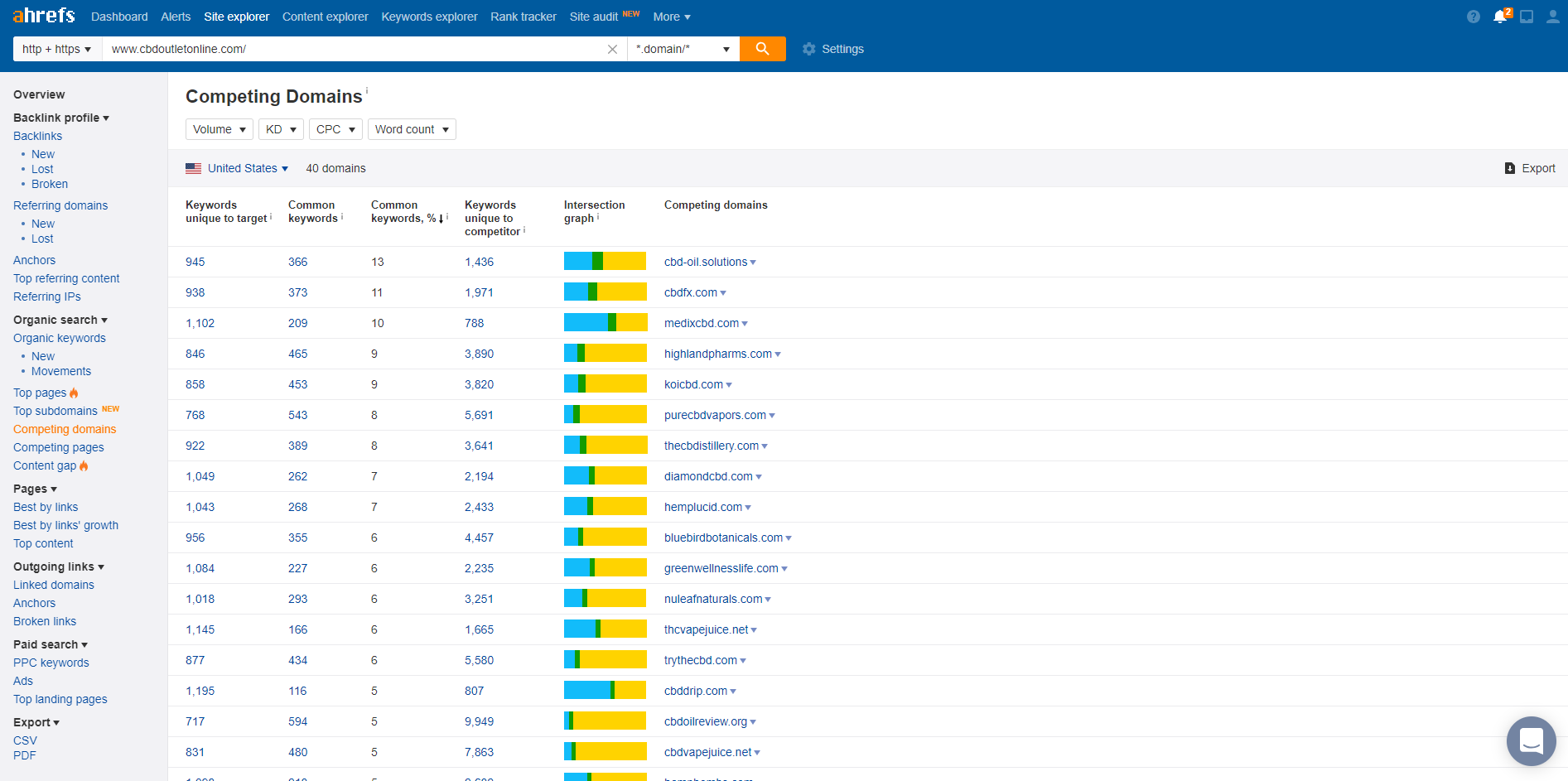 Since we want to expand our keyword list with even more keywords, you should focus more on domains with a high number of "Keyword unique to competitor", and a low "Common keywords %".
That way you ensure that you will get a very "fresh" set of keywords.
Since you identify the domains that fit this profile, go and press the little arrow next to their name, and choose the "organic keywords" tab. This will lead you to the same step as when you started looking at the keywords of your initial competition.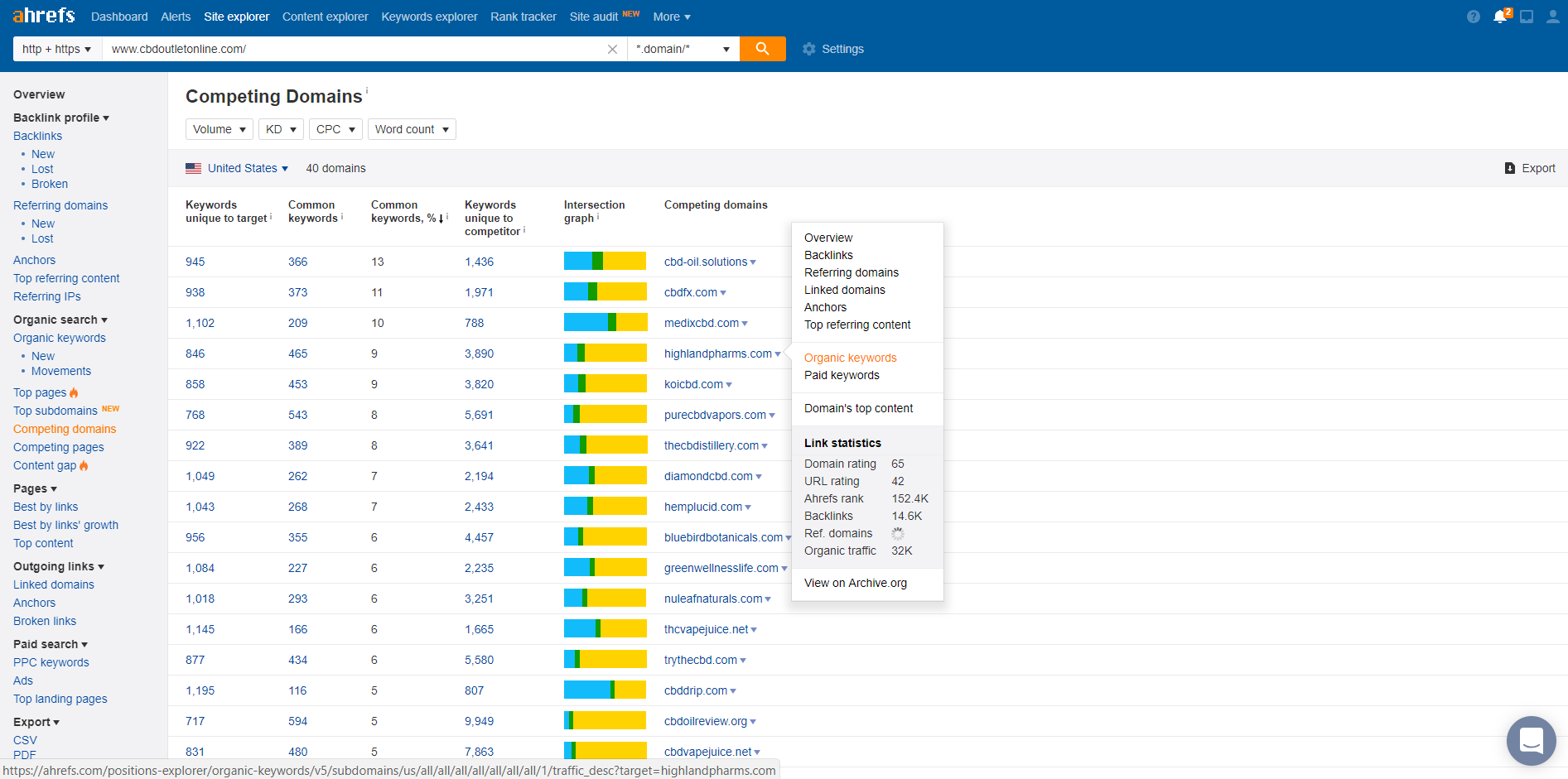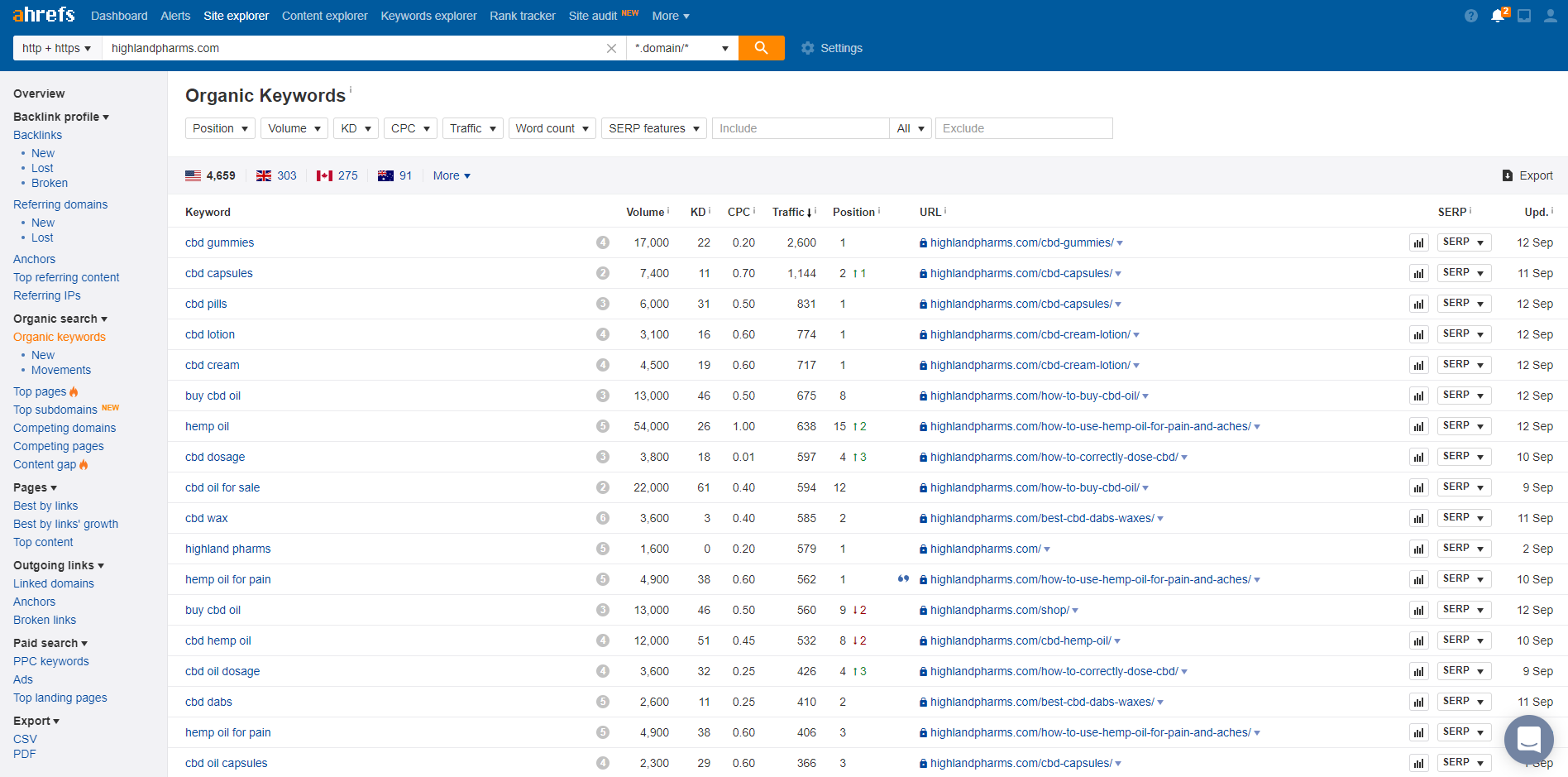 Sort them out by Keyword Difficulty, and export those as well. From here it rinses and repeats.
You can use the same process for all your competitors.
Step 5: Get organized.
By the time you get to this step, you probably already have tens of thousands of keywords, all existing in different spreadsheets.
It's time to gather them all in one place.
Open a Google Sheet, and start pasting all the data from your other spreadsheets into this one.
Now, you have to delete the duplicates.
In order to do so, you have to:
Select the cell where you would like the de-duplicated info to begin

Enter the function =UNIQUE(

Select the cells you would like to pull data from

Close the parentheses. Your function should look something like this: =UNIQUE(B:B)
If you don't feel like messing with functions, there is the Remove Duplicates add-on to keep you out of trouble.
From here, you have to sort your keywords by search volume and keyword difficulty and start optimizing your content.
Before you go.
I'm confident that by the moment you read these lines, you've already started conducting keyword research for your ecommerce store.
If I'm right, then that's more than great!
In case you just scrolled down to the bottom of the article- that would make me very sad, I got your back. As I explained above, there are 5 steps for conducting keyword research for your ecommerce:
Use Google Trends to identify the interest in specific terms that are tied to the product you want to sell.

Use sites like Amazon and Wikipedia to identify patterns related to your products.

Find an SEO tool and build your unique list of keywords.

"Steal" your competition's keywords.

Sort out your keywords, and start creating content.
I would love to hear your questions, or about the way that you are doing keyword research for ecommerce, so let me know in the comments!
Keep being awesome.