I guess that by now you've already seen it somewhere; You can't run ads for CBD products on Facebook and Google. So an important aspect of CBD marketing is disabled for you.
Although I'm a huge advocate of the pharmaceutical use of cannabis myself, I kinda understand this policy for CBD marketing. I mean, there are a lot of people producing their own, non-approved, products. Also, there's a lot of misinformation about the benefits and effects of CBD products- a rather dangerous thing.
But what about the companies who are trying to actually help people?
Being unable to do CBD marketing through advertising, is a huge bummer. Especially for a new CBD product brand.
There are ways to do CBD marketing. It's a bit harder but definitely doable.
And if your brand suffers from these advertising policies, remember that you're not alone; it's possible that we won't be able to run ads for this post as well. 
Here are the best ways to market your CBD products without any paid ads.
Here's how to do CBD marketing in 6 ways:
Run a Messenger Giveaway
Get discovered with SEO
Utilize the power of content marketing
Leverage Instagram as a marketing channel
Create a community
Run Native-Ad-Network ads

Messenger Giveaways.
Facebook ads might be out of the question, but that doesn't mean that you are going to stop trying to leverage the billions of people who use it daily; especially Messenger users, a whole new channel for CBD marketing.
I bet that Messenger is on the top 5 apps you use every day.
Also, giveaways offer a great opportunity for brands to build awareness and drive sales. If you keep track with what Viral Loops does, you know that recently we managed to merge Facebook Messenger with giveaways.
Now you can run your viral giveaways entirely via Messenger and the results can be amazing.
It's perfect for eCommerce; recently a cosmetics brand managed to gather 4K+ leads and generate a few thousand dollars in 5 days.
All you have to do is to set up your campaign, offering up to 4 prizes for the winners.
Allow people to choose their reward, and then ask them to participate.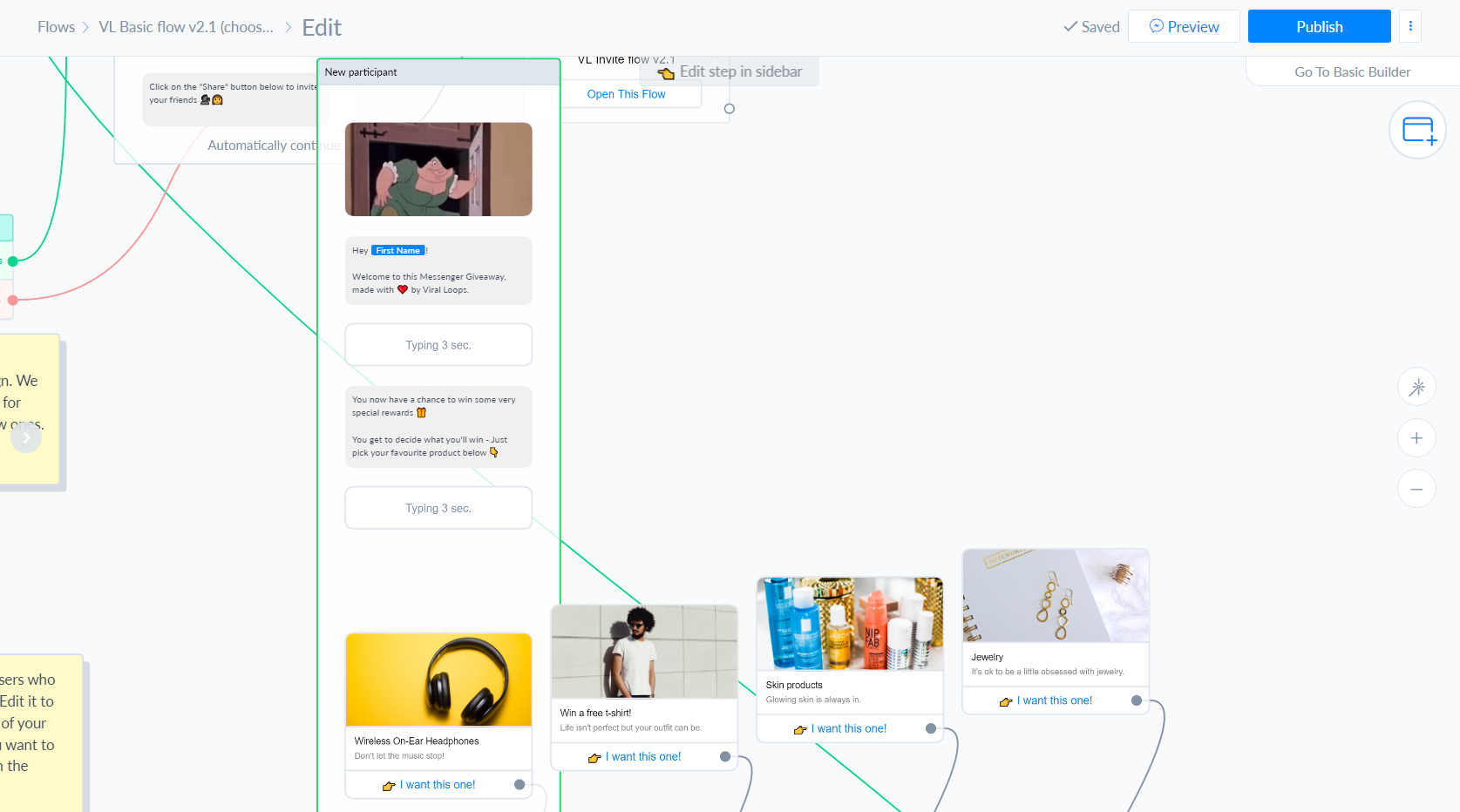 Right after participating, you can ask them to invite their friends.
You can also set 2 re-engagement flows (these are included in our Template) that will be triggered after 1-2 days, asking the participants to follow you on Instagram, in exchange for more entries for the giveaway- that way they will have more chances to win the prize.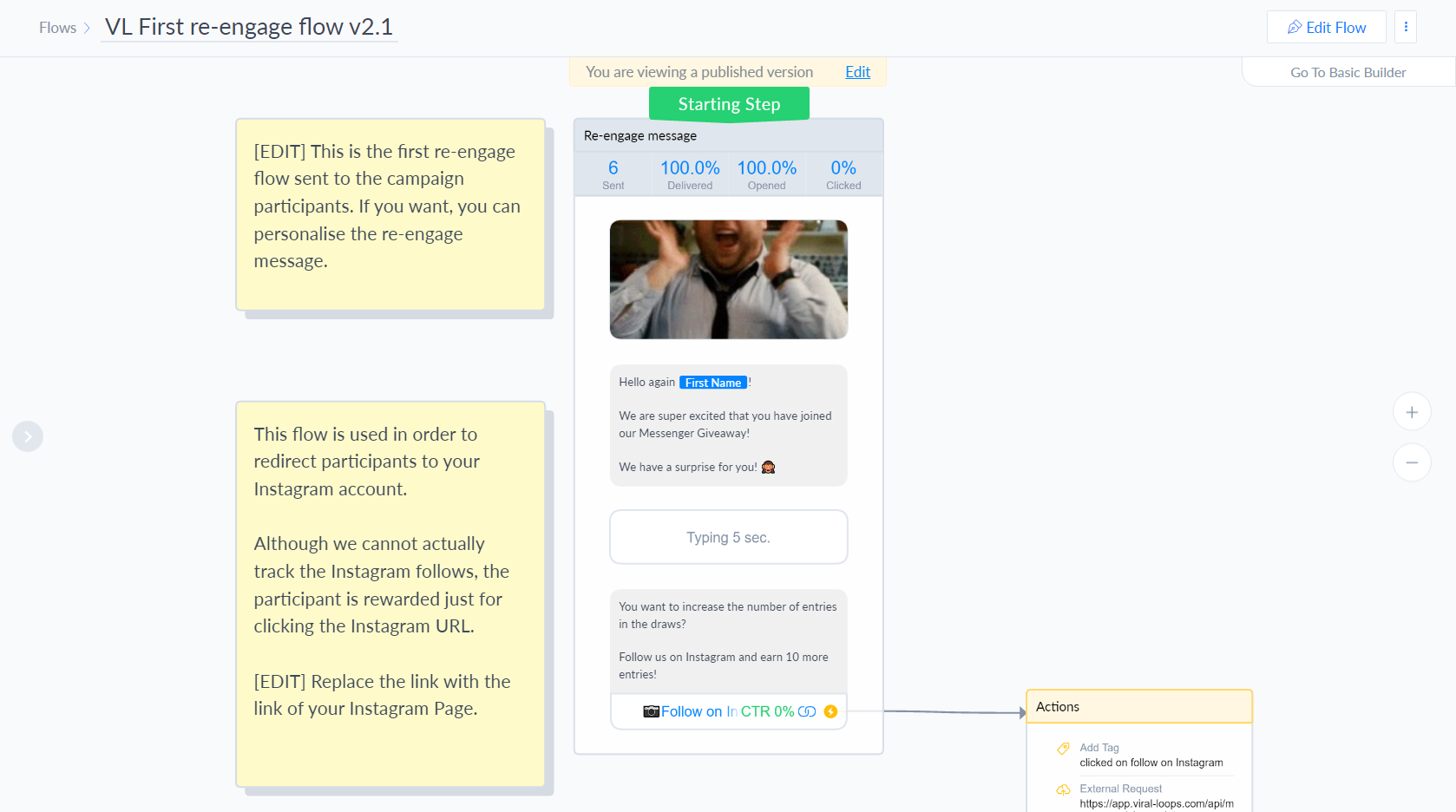 The great thing about this method is that it doesn't require any paid ads in order to make it work. Word of mouth will do all the heavy lifting for you. So, CBD marketing is actually achievable with this method.
Apart from gathering leads, Messenger allows you to build a personalized communication with your customers. The open rates and click-through rates are sky-high, due to people being so familiar with Messenger. 
Search engine optimization is one of the best ways to be discovered by people interested in CBD products.
SEO is neither easy nor fast. Although this sounds intimidating, the good news is that once your rankings start picking up, you'll potentially have a wave of leads coming your way for free.
Search engine algorithms change regularly, and no one really knows all the factors that play an important role in how search results are being served. That doesn't mean that we know nothing about it, though.
I don't think so.
SEO comes into 2 parts:
As its name suggests, off-site SEO has to do with elements that affect your brand's ranking, that "live" outside of your main website.
Off-site SEO is mainly based on link building. That means that your CBD brand's ranking is affected by the quantity and quality of the websites that link back to you.
Other factors that might affect your CBD marketing through off-site SEO are:
In order to get as many great websites linking back to your CBD business as possible, there's a one-way road; Content marketing. Further down this article, I have a whole section dedicated to it. Read on!
On-site SEO is all about optimizing elements that exist on your brand's website. Those elements are the ones that search engine crawl in order to serve their results.
These elements can be either keyword-related– consisting of things like product titles & descriptions, or non-keyword-related. 
Non-keyword-related elements could be:
Keyword related elements could be:
The product titles.
The product descriptions.
The alt-tags on the images.
 
If you're reading this, I have to confess something to you.
If it wasn't for content marketing, I wouldn't have a career in marketing. Also, if it wasn't for content marketing, Viral Loops would not be the same.
Since the CBD industry got kicked in the face by Facebook and Google (and Twitter, but who gives a flying F*), content marketing is one of the few viable solutions for CBD brands to create awareness for their products. (aka CBD Marketing)
If you have no idea on how you can start with using content for CBD marketing, allow me to give you a short outline of the things you have to do.
In order to find great keyword opportunities, you have to conduct keyword research.
You're in true luck because a few months ago I created a video tutorial on how to do so, and the example I used was keywords for hemp oil.
A unique approach to ecommerce keyword research
Once you write your article and promote it, some people are going to visit your website. Offering a lead magnet increases the chances that these visitors will eventually become regular readers.
If you manage to be consistent with your content, inevitably your audience will grow, and the more people read what you give them, the more chances you have to turn them into customers.
You probably already know that an Instagram account is a must-have for business right now. Even though their policy for advertisement is the same as Facebook's, there are other practises you can put into play with.
First of all, you can set up buyable products in your posts. But apart from that, Instagram is a great place to present your brand and the people who represent it.
The CBD industry might include some shady products; giving a "face" to your brand heightens your credibility. It's a great opportunity to incorporate storytelling into your CBD marketing strategy.
Find people who are using your products, talk with them, go live with them, make posts about their stories with CBD products. 
An important aspect of Instagram's success is finding the right audience for you.
In order to find this audience:
Using communities on Facebook and Reddit is heavily underrated when it comes to marketing-not only CBD and marijuana brands.
This is probably due to the fact that it takes a lot of consistent effort in order to make it work as a strategy. The #1 rule of succeeding in bringing traffic from these communities back to your website, is providing value.
The people who engage in Facebook groups and Subreddits are exactly the people that belong to your target audience. You have to prove yourself worth noticing, and that can only happen through constant engagement with the communities.
Reddit communities about cannabis products:
Facebook groups about cannabis products:
These are some good places to start, but keep in mind that you should give some time to understand the rules of each community. You don't want to get banned. 
Respect the rules, provide value, gain people's trust.
Facebook and Google are really popular when it comes to cbd advertising. It's not strange; people spend endless hours every month on these platforms. 
But Facebook doesn't create its own content; its users do. People interested in the CBD and cannabis industry, get informed from blogs, publications and influencers.
That means that you can actually pay these blog, publications and influencers to advertise your products.  It requires a lot of manual work to close these deals, but it's totally worth it.
If you don't have the time to do all the talking, you can go with the automated option; Native Ad Networks.
They are great because they accept CBD advertising.
Some of the best Native Ad Networks are:
Before you go.
I know that since you can't run paid ads as a part of your CBD marketing strategy for your CBD business, things are a bit harder than they used to be.
It's ok.
This is your chance to focus on your branding and grow organically. Advertising is rented space, and your business needs to be an owned property.
Create content, help your audience, inform people, and be omnipresent. That's the way you'll win!